NavVis rolls out a new, improved Mapping Partner Program to help partners scale up their business and stay at the forefront of our technology.
NavVis is committed to helping our partners think big and realize the full potential of our cutting-edge laser scanning technology. As the Head of Customer Services, it's my great pleasure to announce the launch of the new and improved NavVis Mapping Partner Program.
We have redesigned the Mapping Partner Program and added a new certification process to provide our certified partners with a strong competitive advantage. This is because NavVis technology is never standing still; as it continues to grow and develop, we want to empower our partners to expand their offerings and build their expertise.
In addition, the partner program now includes training opportunities to fast-track skills development and offer concrete business-boosting benefits.
"Coming together is a beginning, staying together is progress, and working together is success." Henry Ford
New certification levels and benefits
The NavVis Mapping Partner Program defines three levels of mapping partners: Registered, Silver Certified, and Gold Certified. The silver and gold levels are new in 2020, and our partners who are certified at these levels gain access to a great package of benefits.
Key amongst these benefits is the opportunity to partner with NavVis in global enterprise projects, eligibility for business development funds, and additional support hours. Certified partners will also have access to the very latest technology as it comes through the development pipeline; they will be at the front of the queue to participate in pre-releases and betas.
Ultimately, becoming certified is a smart way to gain an edge: offering the change to win higher quality projects, and the skills to complete them more efficiently to a superior standard.



How to become certified
All NavVis partners with a mobile mapping system are eligible to join the Mapping Partner Program. Partners with a NavVis M3 Indoor Mobile Mapping System (IMMS) can become Registered mapping partners, while those with a NavVis M6 IMMS can also apply to become a Gold or Silver Certified Partner.
The pathway to certification has been designed to boost and validate the skills of people using NavVis technology, and it's these individuals who must be certified first. To do so, they must undertake a theoretical and a practical assessment delivered by NavVis.
For a company to reach Silver Certification, it must have at least two individuals who have passed both assessments. To become a Gold Certified Partner, it must have three certified individuals, as well as two NavVis M6 systems.

Fast-track learning with the NavVis Mapping Masterclass
For those partners who want to fast-track the skills of their team, we have introduced the NavVis Mapping Masterclass. This is a two-day course delivered either at the NavVis HQ in Munich, or our offices in New York and Shanghai.
The course is delivered by a master trainer who will teach how to get the very best results using NavVis technology. After taking the course, participants will be able to map with increased efficiency and speed while providing higher quality digital twins to their clients.
The curriculum includes advanced mapping theory, data processing, and quality assurance methods. Basically, all the knowledge needed to pass the advanced mapping exam.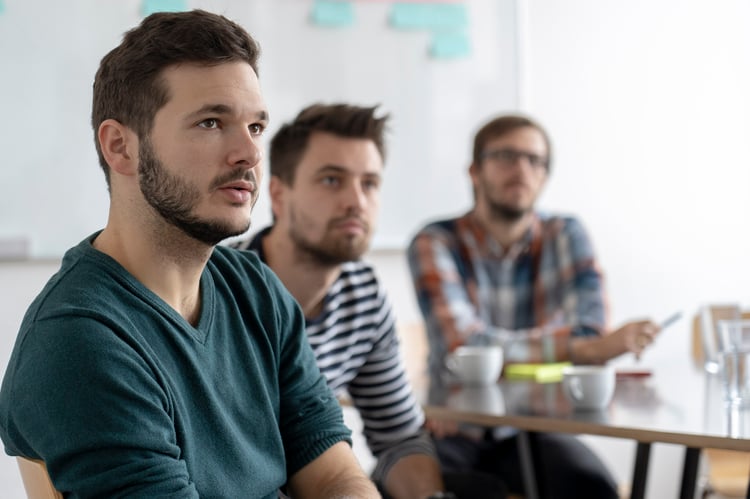 Sign up now!
To get more information and to join the community of professionals with access to the very latest and greatest NavVis technology and projects, hit the button below.