NavVis IndoorViewer 2.7 lets users share and annotate virtual measurements. Collaborate with colleagues around the world – without having to go on site!
Like so many people around the world, in recent months at NavVis we've really come to appreciate the technological innovations that have made it possible for us to work remotely.
We know that many NavVis customers feel the same way because we have received so much positive feedback from users across the globe who are able to keep working because of remote access to digital factories and buildings. Needless to say, we are very happy that NavVis technology can contribute to making it possible for people to stay both safe and productive.

For this reason, we are particularly pleased to announce that the release of NavVis IndoorViewer 2.7 is aimed at making it even easier to continue working remotely and collaborating with colleagues around the world without physically being on site.
---
Share and annotate measurements
The recently updated measurement tool features a magnifying function that makes it possible to take highly accurate measurements in browser. This tool has proven to be incredibly useful for users tasked with planning and optimizing spaces, such as factories. To make this tool even more helpful, we are now adding even more functionality for planning and collaborating remotely.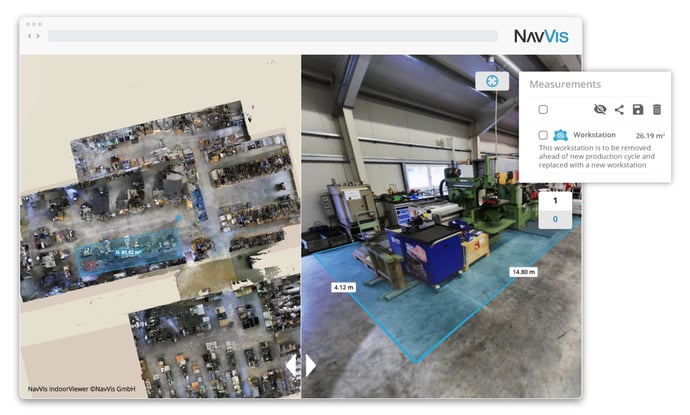 The two biggest changes include the addition of an annotation function that lets users add notes to measurements and the ability to export and send detailed information about measurements as a PDF document. The detailed PDF shows the name, location, image and measurement, and can include one or several measurements. The recipient can even click on a link in the document to open the measurement in their own NavVis IndoorViewer instance.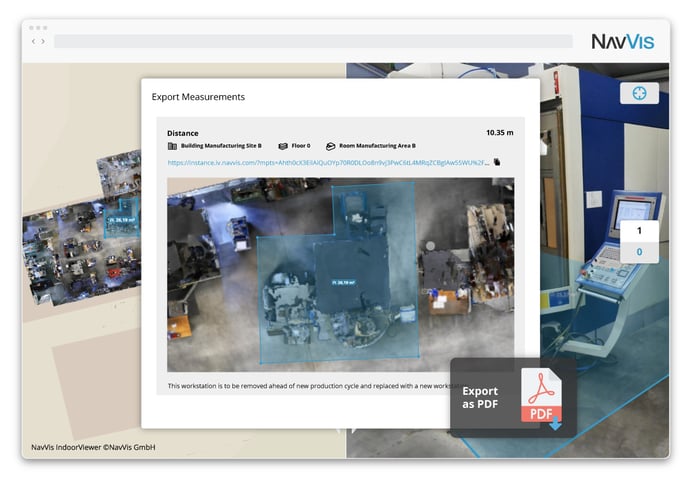 ---
Keep track of changes made to Points of Interest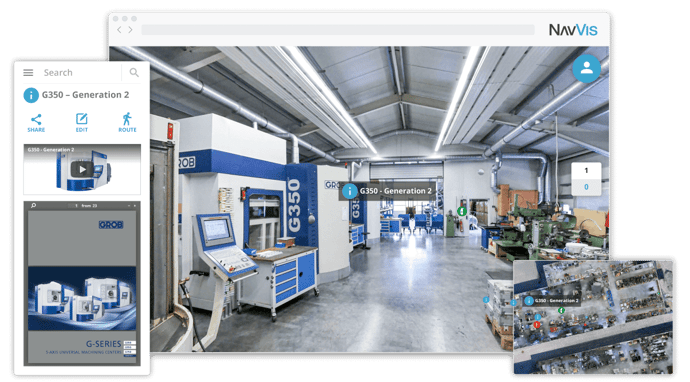 Many enterprise users are tracking processes and assets in NavVis IndoorViewer using the Points of Interest (POI) function to add information about assets that includes everything from user manuals and repair logs to best practice sharing between different sites.
With the release of NavVis IndoorViewer 2.7, all of the content that is added or updated in POIs can be tracked by exporting any changes made in a given time period as an excel sheet.
---
More on NavVis IndoorViewer 2.7
For all the new, improved and fixed items, read the full changelog.
If you are not yet using NavVis IndoorViewer, you can still try out these new features by registering for a free trial and using your point cloud files to create your own fully immersive 3D building by visiting www.navvis.com/cloud.
Are you ready to try NavVis IndoorViewer?

Create your own trial instance

Try our demo instance

Create your own 3D building by setting up a NavVis IndoorViewer instance with a 15-day free trial NavVis Cloud account.

Experience our web-based, fully immersive 3D building software right in your browser by exploring our demo instance.