Exciting updates of NavVis IndoorViewer: automatically generated floorplans, enhanced routing capabilities and a new way to customize and view content.
Version 2.4 of NavVis IndoorViewer is now available. This major release includes a number of exciting updates that will make using our 3D visualization software even better, such as an option to automatically generate highly detailed floorplans, enhanced routing capabilities, a new way to customize and view content, and enterprise-ready security features.
Automatically generate highly detailed floorplans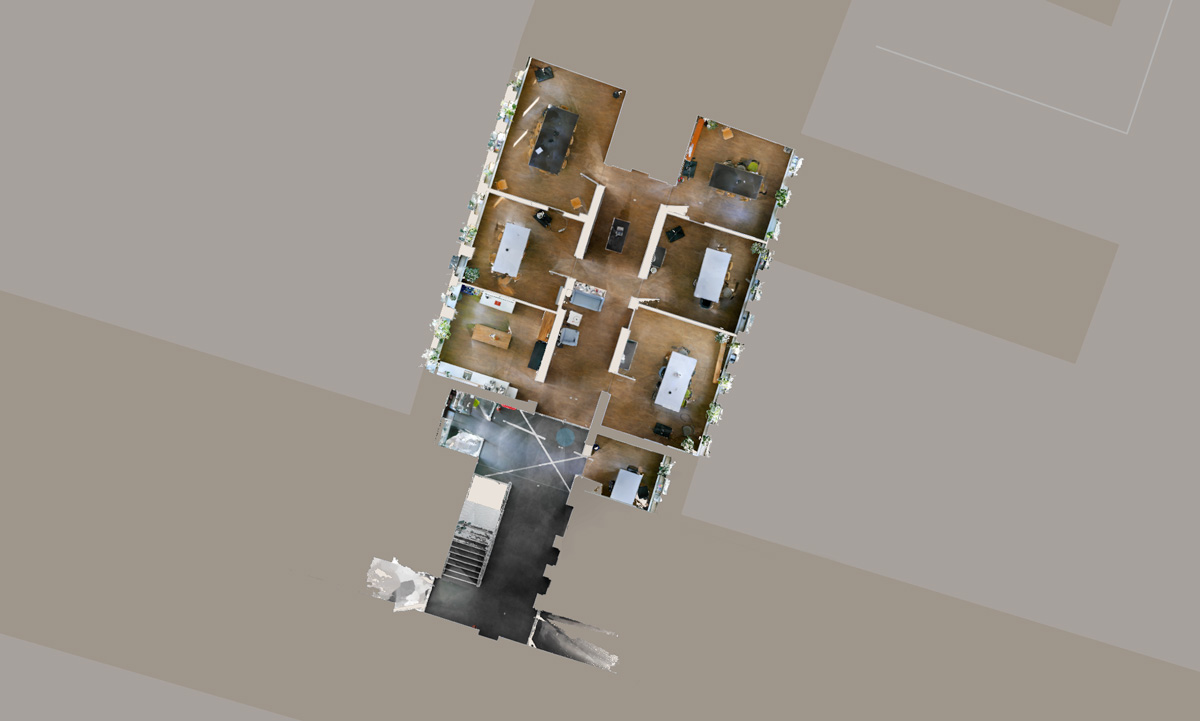 NavVis IndoorViewer includes a map view to give users a 2D overview of the scanned structure(s) and its surroundings. The default floorplans that appear in the map view are simple outlines of the buildings that have been automatically generated from the scan data. Advanced functions let users replace the simple outlines with custom floorplans that have been created using photo editing or CAD software.
It is now even easier to add highly detailed, visually appealing floorplans to the 2D map view in NavVis IndoorViewer. With version 2.4, the automatic map generation feature has been updated to let users choose between generating a simple building outline and an enhanced colored floorplan for structures that have been scanned by the NavVis M6 IMMS.
Where to find it: Settings > Dataset Management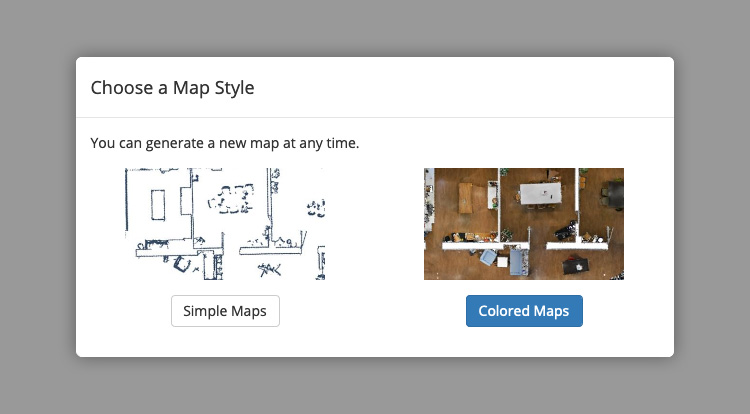 Enhanced routing capabilities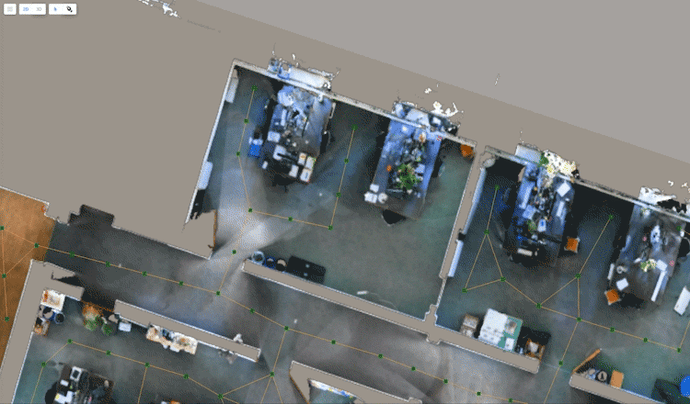 One of the interactive functions that sets NavVis IndoorViewer apart is detailed, searchable routing between objects and locations within scanned structures. The routing functionality is based on a navigation graph, which is automatically generated for point clouds that contain surface normals.
The Navigation Graph Editor now includes a Path Drawing Tool that extends the routing functionality by enabling users to draw routing paths anywhere within the 2D map view, including the unscanned areas surrounding the building datasets that appear on the map.
Where to find it: Editor Modes > Navigation Graph Editor
Set default view for Points of Interest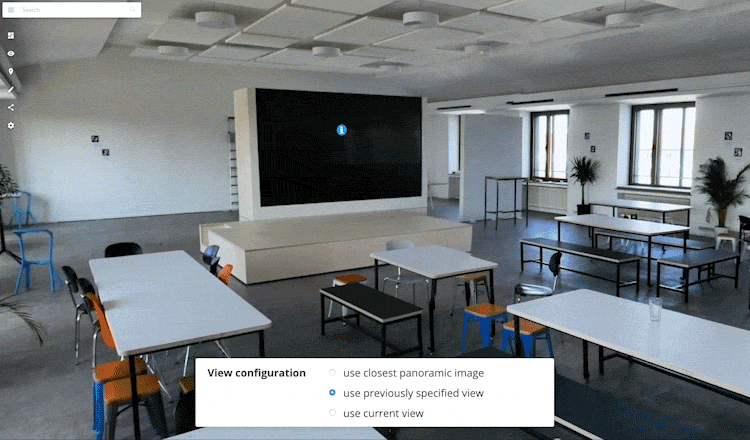 NavVis IndoorViewer features an advanced content management system for adding and managing geo-tagged Points of Interest. This content can be viewed by clicking on the Point of Interest icon that appears at the corresponding location in the 3D and 2D views. Additional functionality lets users search for, route to, and share the content.
With this latest release, users can now set the default image that is viewed at the location tagged to the Point of Interest. This makes it easier to attach Point of Interest icons to objects that appear in the images within the 360° panorama view.
Where to find it: Create POI > View Configuration
Enterprise-ready authentication and privacy mode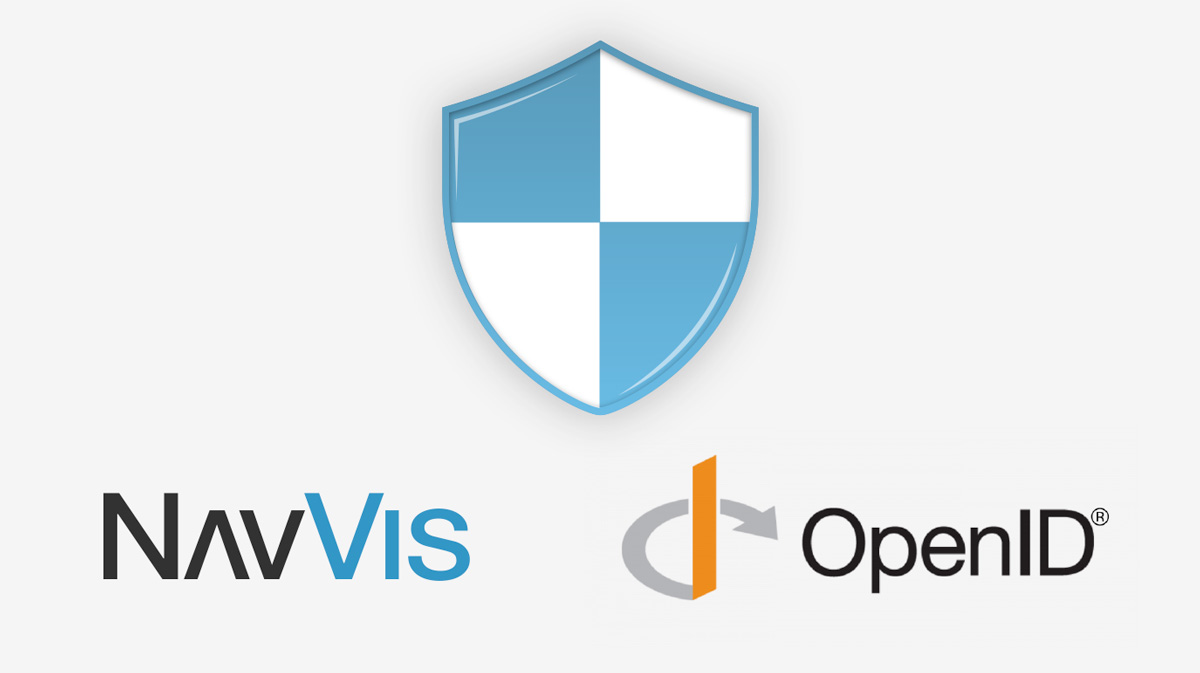 NavVis IndoorViewer includes several user authentication features to manage who can access and edit data. Users with administrator rights can manage the access and permission rights of both individual users and user groups. This means that certain user groups are limited to viewing content while other groups can edit and manage this content.
The addition of an enterprise-ready authentication tab includes configuration settings for OpenID Connect. This can be used to connect authentication services for single-sign-on to NavVis IndoorViewer. The new authentication tab also includes a private mode that enables restricting access to all data prior to login.
Where to find it: Settings > Authentication
More on NavVis IndoorViewer 2.4
For all the new, improved and fixed items, read the full changelog.
If you are not yet using NavVis IndoorViewer, you can still try out these new features by registering for a free trial and using your point cloud files to create your own fully immersive 3D building by visiting www.navvis.com/cloud