Autodesk
Autodesk provides AEC professionals with software products that facilitate project delivery from early-stage design through to construction. NavVis integrates with Autodesk products via the NavVis IVION Autodesk Revit Add-In and the NavVis Partner Card for Autodesk BIM360. Together, Autodesk and NavVis simplify BIM workflows by connecting your projects to realistic 3D visualizations.

Autodesk Revit Add-In
The NavVis IVION Autodesk Revit Add-In simplifies your as-built BIM workflow by connecting your Revit BIM models to realistic 3D visualizations of the current state of your project.
Learn more about Autodesk Revit Add-in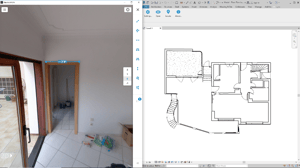 Autodesk BIM360
Partner Card Integration
With the NavVis Partner Card directly in the BIM 360 and Autodesk Build Project Home dashboards, users can quickly evaluate a 3D scanned job site from the comfort of their desk.
Learn more about Autodesk Partner Card Integration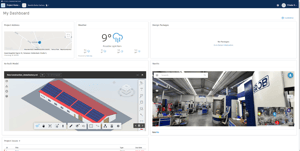 "Integrating Autodesk Construction Cloud's widely-adopted construction management capabilities with the unique and immersive experience of NavVis IVION helps teams simply analyze their projects and make informed building decisions in a more timely manner so projects can keep moving productively and safely."
Interact with 3D building scans in a new way
See what NavVis can do for your business