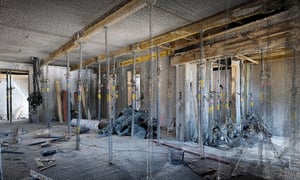 Improving efficiency and reducing rework in construction projects with technology
The Digital Construction Summit 2023 organised by Construction Management and BIMplus offered an excellent opportunity to explore improving efficiency and minimizing rework in construction projects thanks to the application of advanced reality capture technology.
During this informative session, Laura Rehlen, Advanced Solution Manager for AEC and BIM at NavVis, and Eric Skrzeczek, Head of Mobile Mapping, GIS and Laser Scanning at Strabag, provide a comprehensive overview of this topic, offering concrete figures and practical examples.
In addition to these experts, special guests George Floros, Head of GIS at Skanska UK, and Alex Rann, Customer Success Manager for AEC at Esri UK, shed light on the benefits of integrating geospatial data with BIM, enabling a holistic understanding of reality capture.