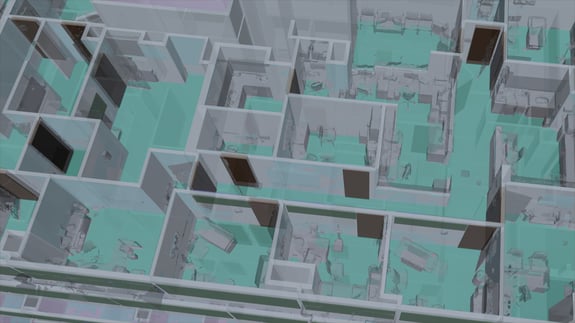 NavVis + IBKS + PointFuse : Pushing the boundaries of scan-to-BIM
Join industry experts Spivey Lipsey of IBKS and Mike Deacon of PointFuse as they discuss how to deliver complex scan-to-BIM projects with exceptional turnaround times and results. Our speakers and NavVis in-house technical specialist Noah Eckhous will share valuable insights into innovative scan-to-BIM workflows that exceed customer expectations and drive business growth.
Sign up to discover why NavVis VLX, NavVis IVION and PointFuse Pro may be the right tools for your next scan-to-BIM projects.
Key takeaways:
The challenges of complex scan-to-BIM assignments and how to succeed
The opportunity to adopt low-entry-barrier technologies in perfecting innovative workflows
The tips and tricks for leveraging compatibility between survey-grade mobile mapping data and advanced modelling software
The way an optimised workflow can exceed expectations and generate value