22 March 2018
|
1 min read
At NavVis, one of our earliest customers was a major German automotive manufacturer. We knew that they were scanning their production plants with our mobile scanning system, the M3 Trolley, but we were curious to find out exactly why. After all, it's not every day that an industry titan finds a small start-up like us and pioneers its own solution based on our technology.
In hindsight, the answer is actually not so different from what other customers tell us they are using our reality capture technology for: browser-based access to virtual representations of factories, fast data capture and up-to-date information. Keep reading to find out more on how these three innovations are being used to improve manufacturing.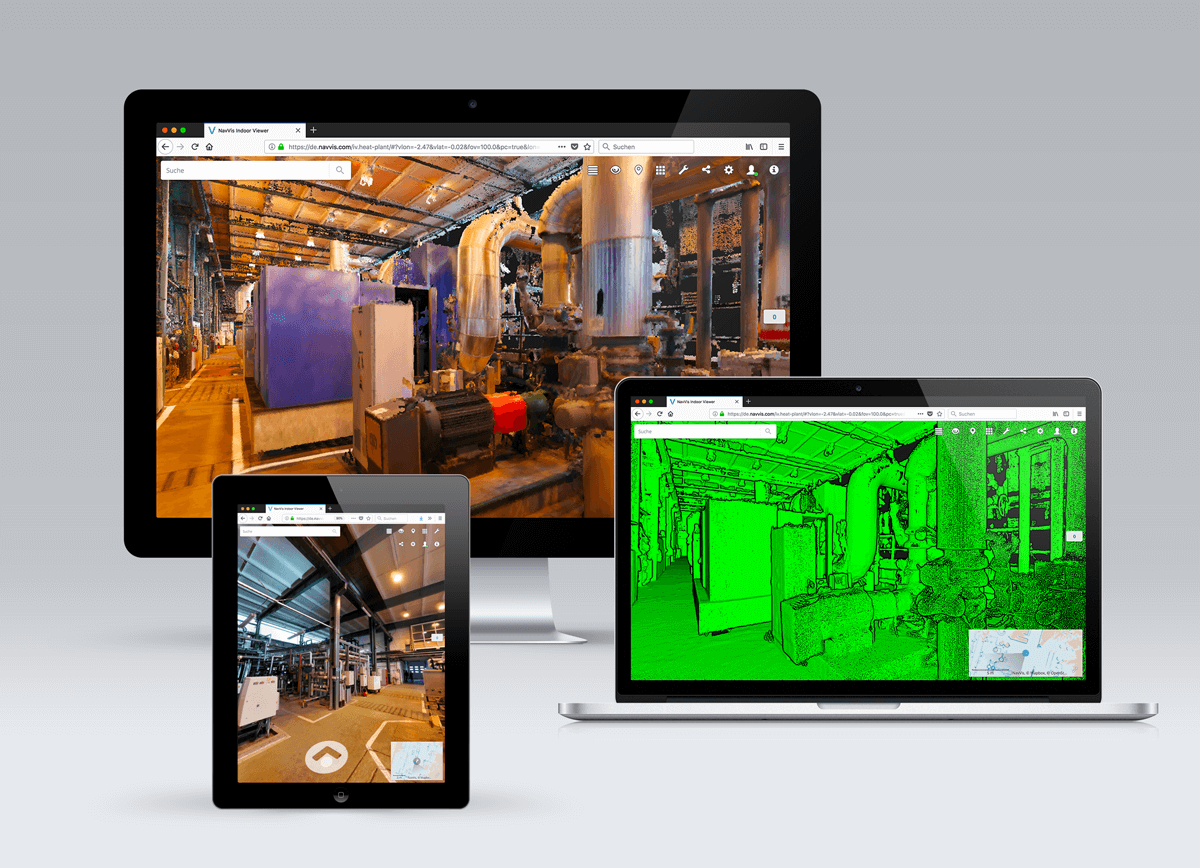 How NavVis tech is used to improve manufacturing
First, there is a lot of value in having Google Street View-style access to the shop floor, especially since manufacturers often have facilities scattered across the globe. Currently, many manufacturers use CAD models but NavVis software visualizes both the 360 degree panoramic images and point clouds captured by the M3 Trolley. That means assembly, logistics and factory planners can actually "walk through" a realistic virtual representation of the factory from any device with access to the internet or intranet, no matter where they are.
Second, and this one is crucial for manufacturing, is the speed at which the M3 Trolley captures the data. Time is money in manufacturing and stopping production to update the data is not an option. The M3 Trolley is able to capture indoor data at the speed of walking through a building. Thanks to our innovative mapping software, this data can be quickly captured without compromising accuracy.
Third, having the most up-to-date information possible is crucial for production planners. Since the data can be updated quickly and with minimal disruption, production planners can regularly get scans to ensure the most up-to-date information is at their fingertips. While CAD models are often used in planning processes, such as factory, assembly and logistics planning, updating these models to the current state is time-consuming and requires a high-level of skill. That's why over time the discrepancy between plan data and reality continues to increase, resulting in unreliable factory documentation. With NavVis, the documentation can be updated without actually having to do any modeling. Once the scan data has been processed, the model is available for every stakeholder to access on any browser.
If you are interested in finding out more about how your production facilities can benefit from NavVis technology, don't hesitate to get in touch or visit: http://www.navvis.com/digital-factory.