Business Development Manager Maiju Laamanen is a Finnish native and a huge David Bowie fan; she works with NavVis partners to advance complex technology solutions.
People are the soul of NavVis. We're more than the innovative technology we've developed; we're a dynamic, culturally diverse, close-knit group working together to achieve remarkable things. That's why we launched the NavVis Employee Spotlight. We're showcasing to future candidates what life is like at NavVis, and the inspiring people you might be collaborating with.
This is the second spotlight in our series, speaking with Maiju Laamanen, a Business Development Manager here at NavVis. She joined us in February this year and immediately made a positive impact to the entire sales team. Maiju is passionate about learning and experiencing new things, which makes her the perfect fit when it comes to crafting innovative solutions for our partners!
Q: Tell us a little bit about your background, and how you got to where you are today?
I'm originally from Finland, where I studied my bachelor's degree in business. I decided to move abroad to do my master's in international management – a bit of a spontaneous decision – and that's how I ended up in Germany. I've been here for 5 years now!
I studied at Furtwangen University, which is based out of the Schwarzwald region, but my campus is located in a small city not too far from Stuttgart. My master's programme was very international, with 25 students from 16 different countries, and we became very close. This experience left a mark on me; I knew I wanted to work with people from all kinds of different backgrounds in an international environment.
Towards the end of my studies I found a job at a medium-size manufacturing company near Stuttgart, where I worked as an Area Sales Manager of the Nordics and Baltics for two and a half years. It was very different from university, joining a family-run business dating back to the 1960s. I was given plenty of responsibility from day one, and I'm grateful that I had the opportunity to work with people from the manufacturing sector. Now I understand their needs better in relation to what I do every day here at NavVis.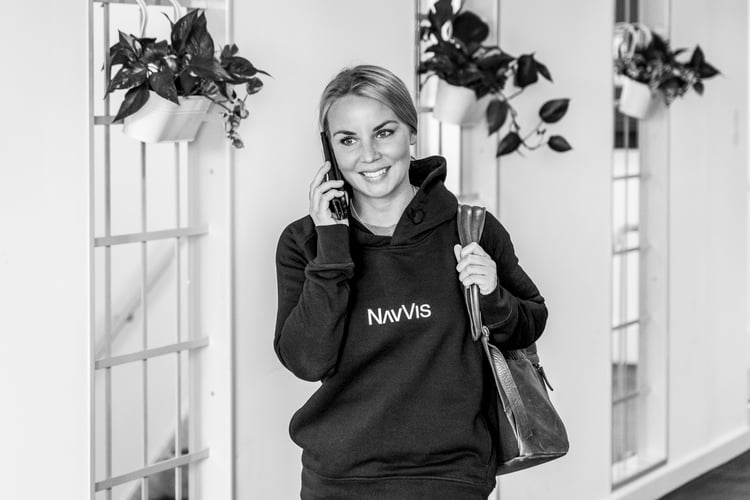 Q: What attracted you to working at NavVis?
Before I joined I was in contact with an employee at NavVis, who provided some helpful insights about what life is like here. I knew I was looking to work somewhere like NavVis – dynamic, fast-moving and international – but I wanted to make sure that it was 100% the right fit for me. And of course, the connection who kindly answered my questions is now a good friend.
"This is a young, inspiring company with people who keep pushing the boundaries."
Circling back to what I loved about university – being in an international environment – I'm really excited to find the same at NavVis. This is a young, inspiring company with people who keep pushing the boundaries, and are just as passionate as you about contributing to something bigger.
Q: Take us through a typical workday for you
A typical workday doesn't really exist in my role, which is one of the reasons why I love it. I get the freedom to work how I like, and I have a very flexible schedule. But I generally start by checking my emails at home over a cup of coffee or two, and then cycle to the office for my internal meetings.
I travel a lot and am in contact with many different people every day. Something great about what I do is that it's not just giving our partners the hard sell, but working together to brainstorm, workshop, and think about what we can do to help grow their business. So really, we collaborate to create a solution. Every partner has specific needs, so it keeps it very interesting every day.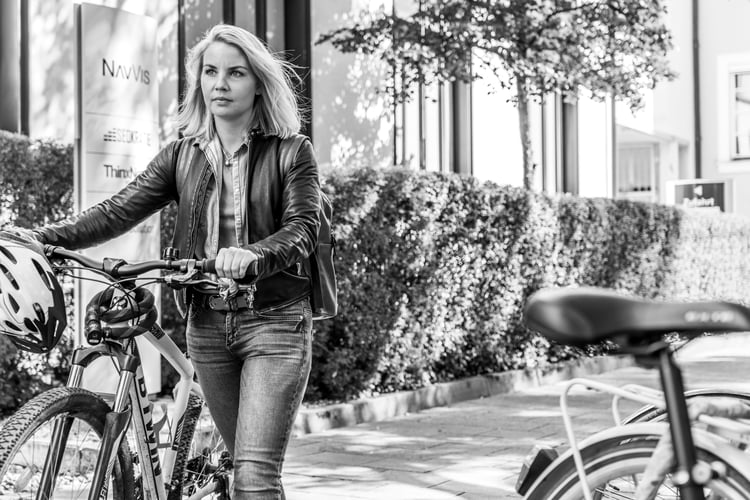 Q: Tell us more about your team and setup

I focus on the UK and Nordics market and I work specifically with mapping partners and solution partners. Our POD structure includes a technical account manager and we're currently looking for an account executive to complete our team. We work closely together in the POD, everybody having their different responsibilities but bringing all that together in a joint strategy and game plan for the markets.
"The sales team frequently collaborates on best practices, sharing ideas, and educating each other."
The sales team works in small groups for each region, but frequently collaborates on best practices, sharing ideas, and educating each other. For example, we work with the EMEA team to benchmark and spar ideas, so we learn a lot from each other and the relevant industries we individually work with.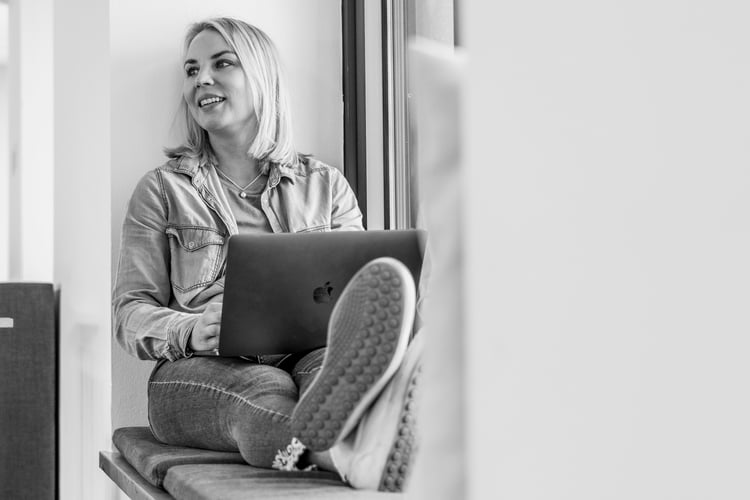 Q: How do you like to recharge or take a break?
I like to do all kinds of sports. It's important to me – especially when it's a busy period – to take the time to recharge. So, I like to go out for a run and when I do, I'm able to disconnect from everything. I don't take any technology with me, it's just me and nature so I am able to be completely with my own thoughts and appreciate my surroundings.
Munich fits me well. Being an outdoor type of person there are so many opportunities to be out in the mountains or to go snow skiing. So, with winter coming up. I look forward to taking a long weekend here and there. I try to put the phone away during these times and clear my mind. I read A LOT when I have the time; when I go away, I often read a book a day.
"You have an opportunity to create the environment you want together with your colleagues."
Oh yeah, and I'm a big fan of David Bowie. I remember the time I visited Berlin and toured the places where he lived and the places he used to hang out. I even went to his favorite bar, where they played Bowie's music non-stop. It was totally awesome!
Q: What would you say to someone thinking of joining the NavVis team?
People are super passionate and driven here; things tend to move fast and change quickly. So, you need to be comfortable working at this kind of pace. I really like that, and maybe it's not for everyone. But in saying that, you have an opportunity to create the environment you want together with your colleagues, which is a pretty cool thing.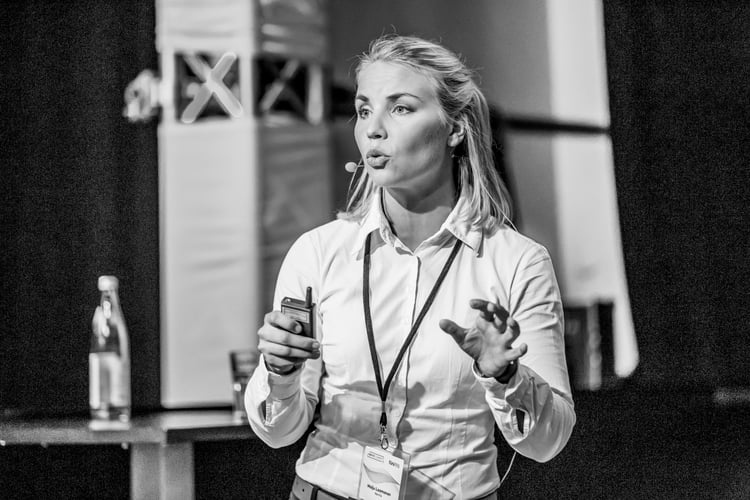 Q: How would you define success?
Success for me isn't strictly about numbers. For me, sales are about influencing the way people think and how they act and react. The strongest form of this is giving customers the right environment for them to realize on their own the benefits our solution has. It's a powerful tool when you know how to do it well.
Q: What's the best advice you've ever received?
My last supervisor told me to "be a salesperson that listens." I always try to do this in my daily work. I do like to talk – and I talk a lot – but I really think the key is listening to your customers and asking the right questions to find the solutions together. If you pay attention and find out the needs of your customers, it becomes less about pitching a product and more about a solution – and that practically sells itself!
Do you want to join Maiju in a flexible, dynamic, inspiring work environment?
Check out our open positions, or email your CV and Cover Letter to position@navvis.com