The ultimate building measurement survey workflow
Get on-demand webinar
If the term "measured building survey" is self-explanatory – an existing building is precisely measured and recorded – how to optimize your measurement survey workflow is not so obvious. How can you ensure reliable as-built documentation for architects and building professionals, and how can you provide a solid foundation for further construction work? Furthermore, how can you combine accurate results with the ability to scale and take on more business?
In this webinar, expert surveyors and NavVis and PointCab representatives will guide you through a comprehensive workflow that covers the latest tools, techniques, and best practices to improve your capture and design processes and optimize your time-to-delivery. From initial data collection to final documentation, you'll gain the knowledge and strategies to elevate your surveying game and excel in your field.
Key takeaways:
Discover cutting-edge technologies for capturing, processing, managing, and sharing point clouds. Learn to create floor plans and measurements in seconds, seamlessly export drawings, and continue modeling with 3rd party CAD and BIM software.
Explore the best practices for conducting building measurement surveys, including techniques for handling challenging environments and complex structures. Dive into the benefits of leveraging mobile mapping technology and advanced software solutions to enhance your surveying efficiency.
Gain valuable insights from real-world success stories shared by industry professionals who have successfully implemented efficient building measurement survey workflows. Learn from their experiences and apply their strategies to elevate your offering.
Let our panelists show you how to leverage advanced 3D mobile scanning and scan-to-CAD/BIM practices with tools that seamlessly integrate and complement each other, allowing you to deliver superior results and expand your building measurement survey business.
Speakers
Martin Graner
CTO, PointCab
Guillaume Opsomer
CEO, Scantrix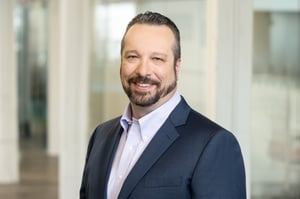 Stephen Wilkes
Chief Innovation Officer

Feldman Land Surveyor
Stephen Wilkes
Chief Innovation Officer

Feldman Land Surveyor Max Caserta
Construction and Reality Capture Consultant, Founder
Buildscan 3D
Max Caserta
Construction and Reality Capture Consultant, Founder
Buildscan 3D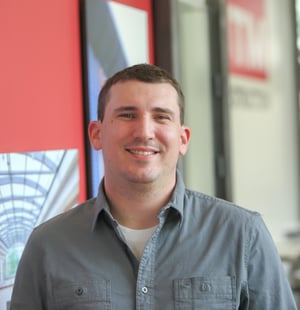 James Harbin
Survey Superintendent
JTM Construction
James Harbin
Survey Superintendent
JTM Construction