Amazon Web Services
NavVis and AWS offer 3D virtualization solutions
Manufacturing industries are in an intense period of transition. NavVis is proud to offer its digital factory solutions on Amazon Web Services (AWS), so that enterprises can maintain continuity of operations while keeping their employees safe.
The NavVis Digital Factory Solution provides manufacturing professionals with unprecedented insight into the capabilities and status of their production network. Using a standard web browser on any computer, tablet, or smartphone, multidisciplinary teams can virtually interact with the shop floor of any production site around the world. All stakeholders can collaborate and make decisions using the latest 3D data based on the most accurate information – regardless of their technical ability.
With always-on availability of data, scalable for organizations big and small, businesses can significantly increase their productivity across multiple sites and around the world.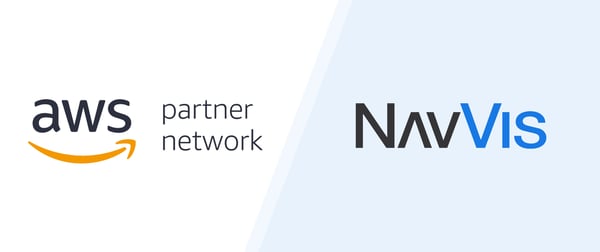 Scalable AWS Storage solutions make it possible to NavVis to provide for swift, dependable access to the vast amounts of data needed for any digital factory project.
With NavVis IndoorViewer, point clouds are transformed into web-based, fully immersive 3D buildings. AWS Identity and Rights Management enables a role-based access model for the virtual building.
AWS SageMaker adds spatial intelligence to a predictive maintenance routine, or to enable object recognition during the scan and Digital Twin creation process.
Volkswagen Industrial Cloud
As part of our ongoing effort to bring technological innovation to the manufacturing industry, NavVis is participating in a new initiative from Volkswagen and Amazon Web Services. The newly launched Industrial Cloud marks a significant milestone in driving production and supply chain management into the digital age. Read on to find out what that means for you and your business.
Learn more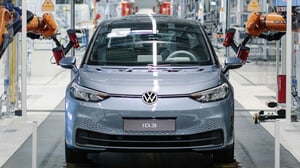 You're only a few clicks away from having every factory at your fingertips
Contact us to find out more