Find out how changes in remote technology have unlocked the ability of survey professionals to manage working outside the traditional office environment.
The global pandemic has caused a seismic shift in the way we work, according to global analytics firm Gallup, 8 in 10 people in the US are working hybrid or remotely, and an AT&T study predicts the hybrid work model is expected to grow from 42% in 2021 to 81% in 2024.
Remote working is not a new concept but has proved vital life support for many businesses trying to navigate through unprecedented and challenging conditions. As a new post-pandemic workplace has emerged, the playing field has changed and the traditional notion of working in an office full-time has shifted. Whilst it previously seemed implausible for many construction and engineering professionals to work remotely, like other industry sectors, they have found ways to adapt and embrace its benefits.
Is remote working realistic for geospatial professionals?
Significant changes in cloud-based apps, ultra-high-speed connectivity, and remote technology have unlocked the ability of survey professionals to manage high volumes of geospatial data outside of the traditional office environment. With the opportunity to process and collaborate on data from the flexibility of any location, reality capture teams can eliminate unproductive time spent commuting to deliver data much quicker, whilst also reducing fuel consumption and carbon emissions.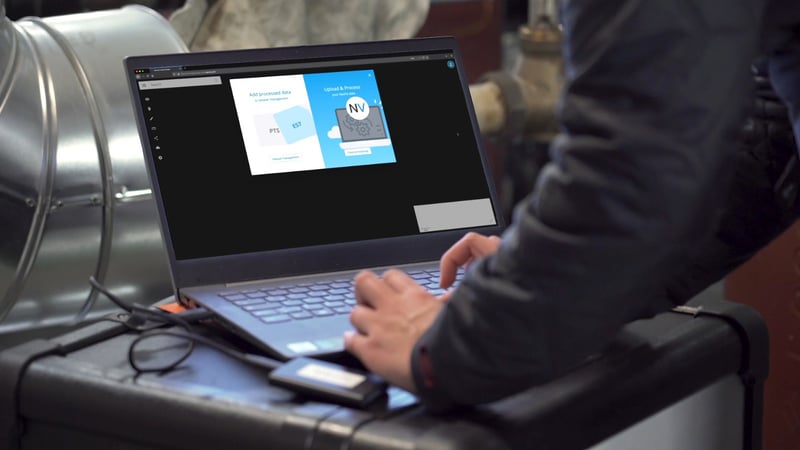 Is it possible to process data-hungry point clouds in the cloud?
Processing of point cloud data needn't be at the mercy of clunky high-end desktop computers. For example, NavVis IVION Processing is a web-based platform that uses powerful algorithms designed to automate time-consuming data processing tasks in the cloud. For example, if you use control points to geo-reference data, point clouds can be aligned automatically and in parallel with multiple scans using the internet rather than a hard drive.
How can I connect with project stakeholder?
As a central hub, NavVis IVION allows professionals from across the supply chain ecosystem to access, share, and manage data from a standard secure web browser, removing the need to download software, physically meet or hand over data. Whether it's full BIM or partial scan data, access rights, and security parameters can be set to allow team members to easily track progress onsite and make informed decisions remotely using any internet-enabled device.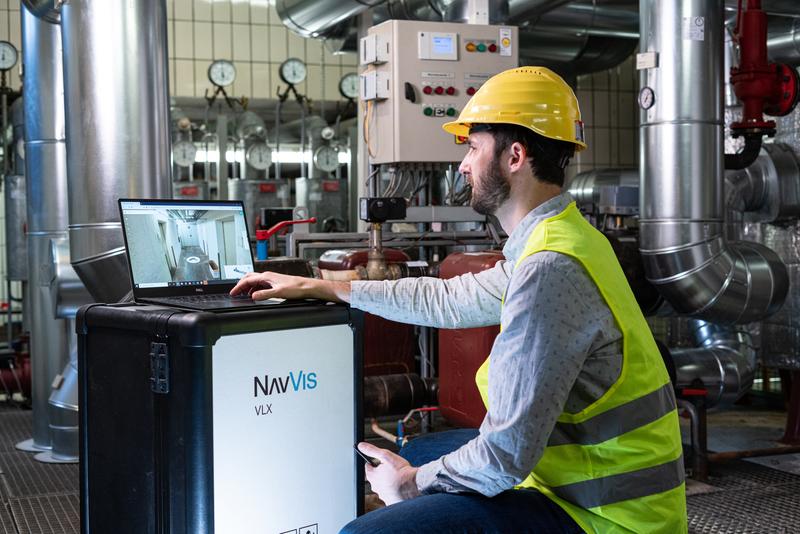 Is my data secure in the cloud?
Whether you're digitally documenting a hospital, office block, or nuclear power plant you'll be responsible for handling highly sensitive confidential data, making digital security a top priority for all geospatial professionals. Working in the cloud eliminates the dependency on physical storage (hard drives, USB's or SD cards), removing the risk of data falling into the wrong hands or being damaged through corrupt files.
The team at NavVis takes data security very seriously, that's why they're working with industry heavyweights Amazon Web Services on the development of their cloud processing add-ons. Combining the most secure cloud service in the world with 24/7 threat detection, and its own internal measures, data security, and privacy is truly at the heart of its technology.
Wrapping up
Whether your organization is just starting to look at transitioning to a hybrid working model, or is already on that journey, platforms like NavVis IVION can help embrace remote working. With powerful cloud-based functionality and military-grade security, when it comes to managing data and collaborating with clients and project stakeholders, the digital foundations to support hybrid and remote working is ready.
It's important to note here that social connectedness is vital to the workplace and must not be underestimated in helping build teams and support mental well-being. The technology is ready, and organizations should be as prepared as possible to implement a hybrid working setup.
Interested in finding out how NavVis IVION can support your organization's hybrid or remote working policy, get in touch with our team of experts today, or sign up for our newsletter to stay in the know about what's happening at NavVis.