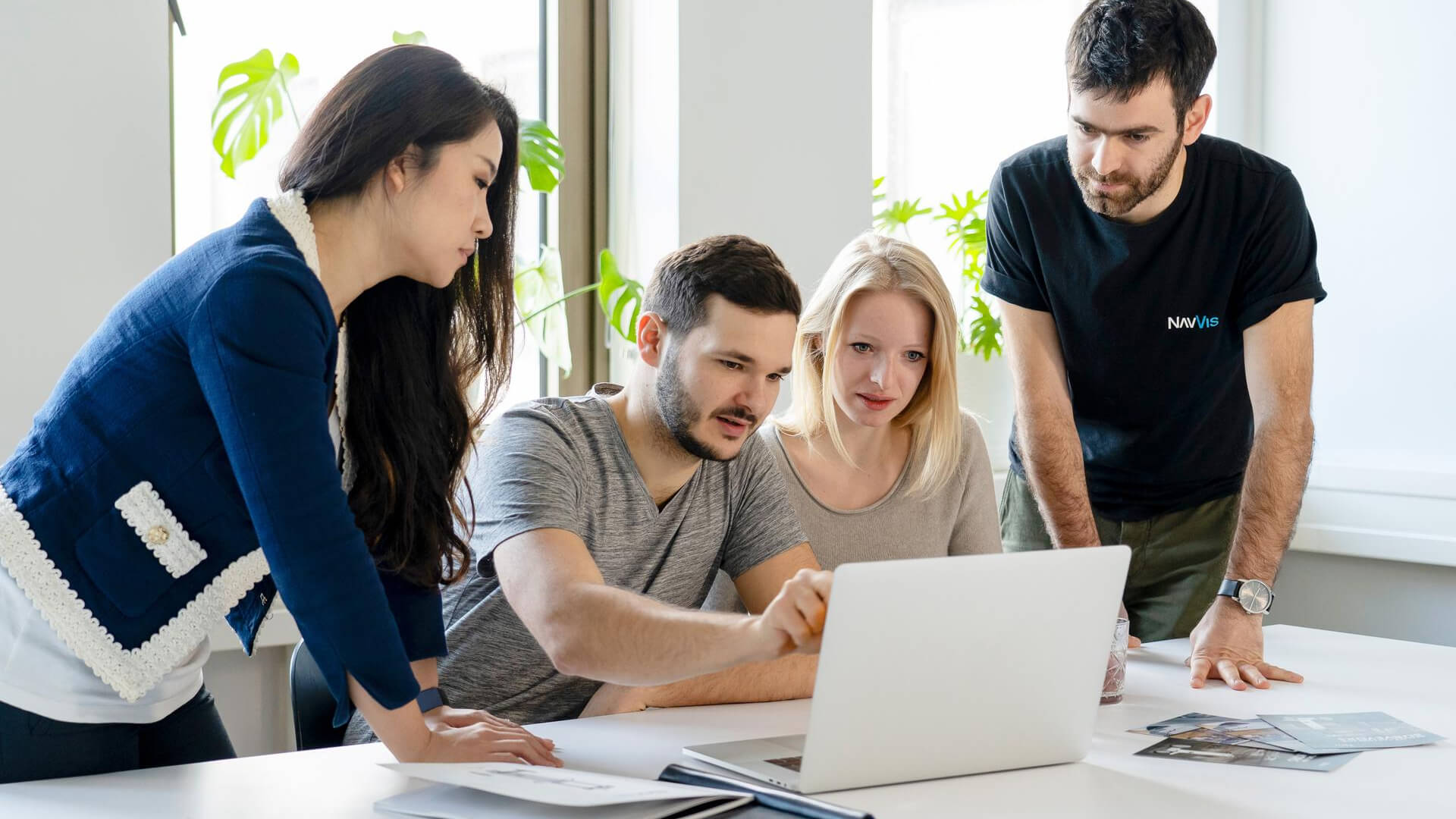 Looking for more than a job?
Join a community of curious innovators, tech enthusiasts and proactive doers.
4
+
Offices across the globe
01

Germany

02

USA

03

China
30 days of paid time off per year (20 days for student employees)
Flexible working hours and a hybrid work setup
Full visa and relocation support (for permanent employees)
Competitive compensation package
Up to 4000 EUR employee referral bonus
German language classes
15 days of vacation and 11 public holidays
Up to $4500 USD employee referral bonus
401k matching up to 4%
15 days of vacation, with one day added every year up to 20
Supplementary Housing Fund
Supplementary medical insurance
Mobile fee allowance
Up to 30,000 RMB employee referral bonus
Why NavVis?
NavVis is a global leader in reality capture and digital factory solutions. Prominent manufacturers and laser scanning professionals across the world rely on our ground-breaking technology to capture and share the built environment as photorealistic digital twins. We are international in outlook with a workforce of over 60 nationalities thriving in an enabling atmosphere of mutual trust, respect, and innovative ideas. Do you share our passion for disruptive technology and want to join the adventure? You will get to own projects, implement innovative solutions, and be recognized for your successes! Expect a flat hierarchy with developmental feedback, learning opportunities, clear career development paths, and lots of fun!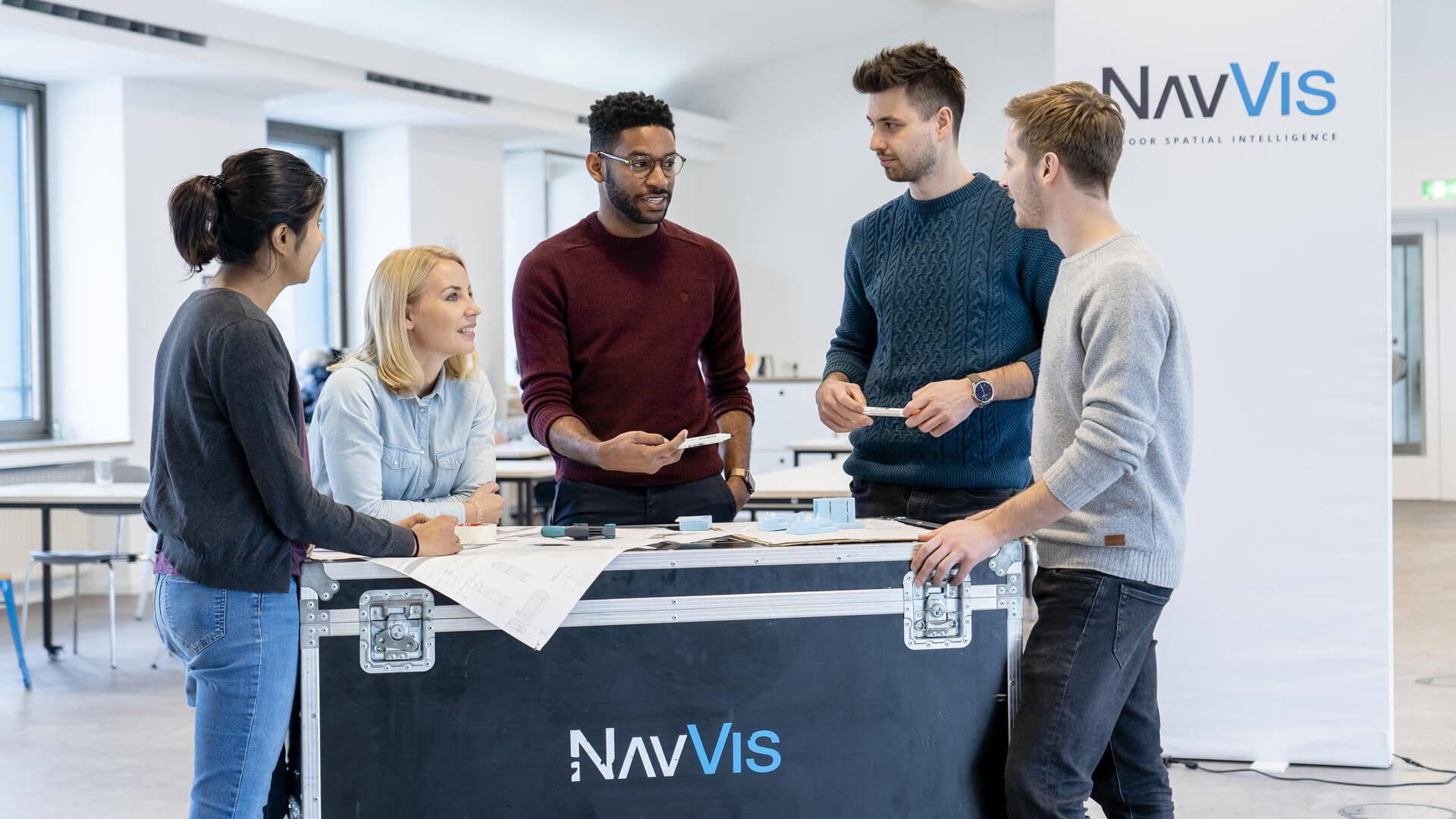 "We make decisions together. We're dictated by the best solution, no matter where it comes from. I enjoy open-minded discussions; I like to give people time to express their opinion and try to understand their point of view before I express mine. Thanks for staying grounded."
"We're passionate about developing innovative hardware and software to capture and visualize indoor spaces, and about revolutionizing the way people think about them."
"I'm convinced that spatial technologies are a key enabler of digitalization because it brings information in a spatial context, which is how humans understand their world."
"Teamwork begins by building trust which enables us to work towards a common goal and realize the company vision. When we all move forward together, the success of the company takes care of itself. Every team member plays their part to secure the bottom line of the company."
"Everyone at NavVis brings their prior professional experience and technological background, spanning lots of different industries, whether it's software, hardware, or customer training. Yet we all came here to bring this knowledge together and focus on spatial technology."
Meet the Recruiting Team at NavVis
Sabrina Rau
Lead recruiter
Kim Li
Recruiter & People Developer
The NavVis recruiting process
1
Application review
The People Team will assess your cover letter, CV, and any supporting documentation.
2
Interview with recruiter
Next, we'll schedule a call to learn more about you and your suitability for the role.
3
Tech or biz challenge
Here's your chance to demonstrate your skills in a technical or business challenge.
4
Interview round(s)
Meet your new manager and colleagues in your prospective team.
How to make your application stand out at NavVis
Documents
Please provide as much information as possible in addition to your CV and cover letter. The cover letter should include why you feel NavVis fits your skills and career ambitions. Further, let us know about your earliest start date, work authorization status in Germany, and how you heard about NavVis. Other useful documents are academic transcripts, reference letters, portfolios, a github address, a technical skills overview, publication list, etc.
Language
The internal language at NavVis is English, even though we have many German customers. Our preference for your application language is generally English. However, we understand if some documents (i.e. reference letters) are in a different language.
Preparing for the interview at NavVis
Inform yourself about our technology
We advise all candidates to spend a few hours on our website (and related links) to really get comfortable with our products, services, demos, use cases, NavVis partners, etc.
Be prepared to solve new problems with us
We are seeking great problem-solvers who have fun exploring a new business or technology-related challenge and explaining how they would tackle this.
Dress code
As a startup, you will see people wearing all types of business casual at NavVis (from jeans and hoodies to casual business attire when we meet clients). No need to wear a suit and tie!
Relax and enjoy yourself!
The interview is a chance to get to know us. You'll find we are a friendly, diverse, and supportive group of people passionate about NavVis technology.