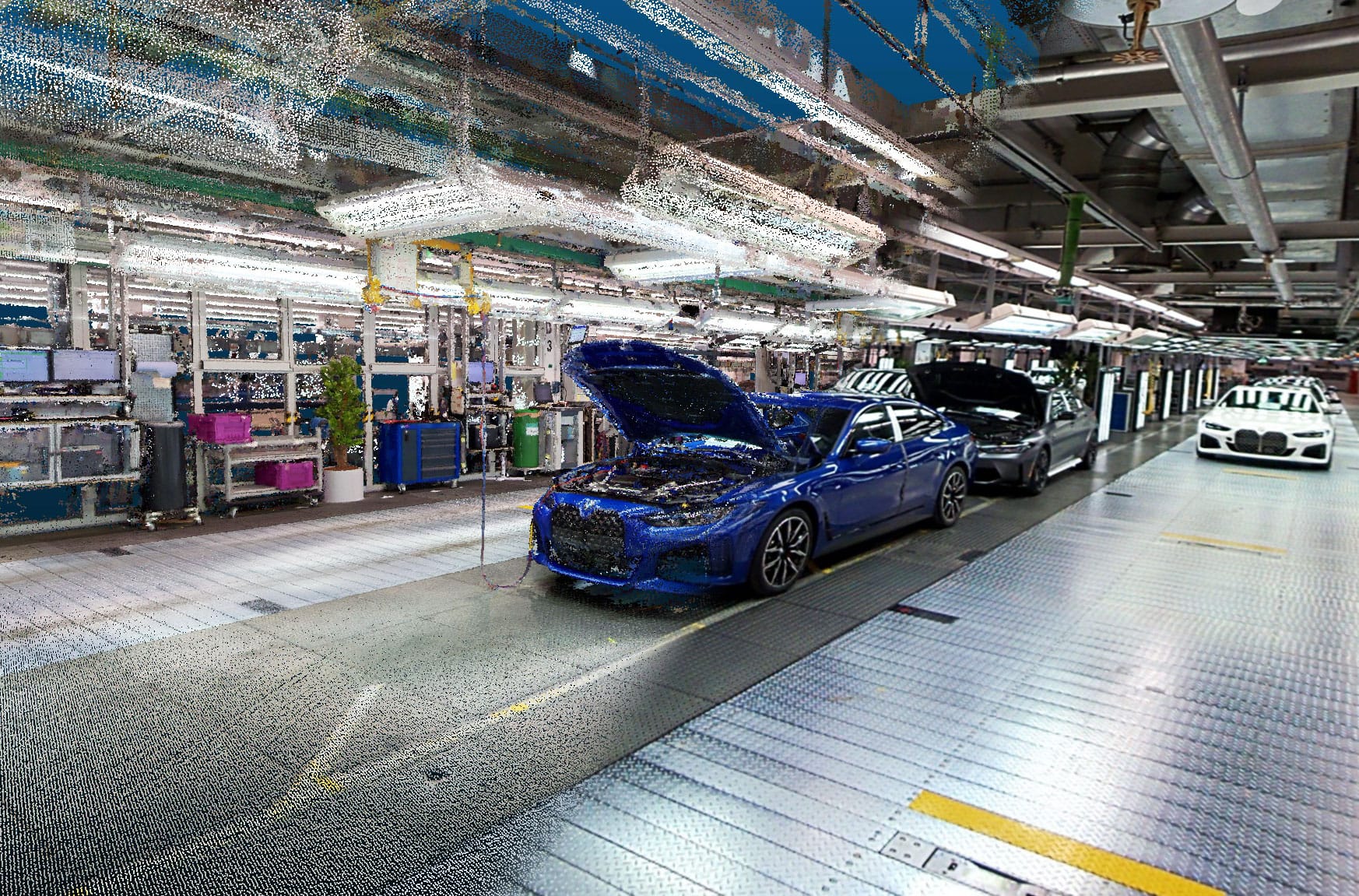 NavVis IVION Enterprise
Accelerate time to market
Now factory planners and engineering departments can better understand, collaborate and make the right decisions, based on actual site conditions they can trust. Empower key stakeholders to explore best practice scenarios, remotely engage suppliers, and reduce time to market.
Already a customer? Log in now
Why NavVis IVION Enterprise?
Factory documentation is often inconsistent and only accessible to experts using specialist software. With NavVis IVION Enterprise, stakeholders can interact with realistic digital twins of their factories.
Be at any site instantly and easily find information, saving time and reducing travel expenses
Enhanced industrial engineering productivity through collaboration between stakeholders, based on data that's current and reliable
Directly access and download the relevant 3D scan data from within the browser to compare the as-is conditions with the plan

Conceptualize and discuss changes together with suppliers and customers within the virtual factory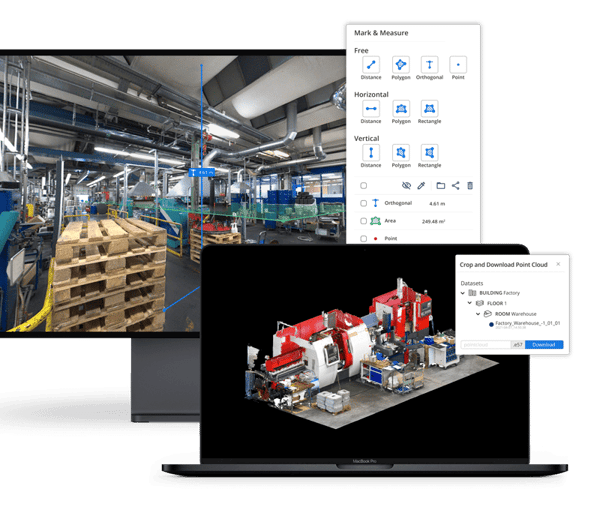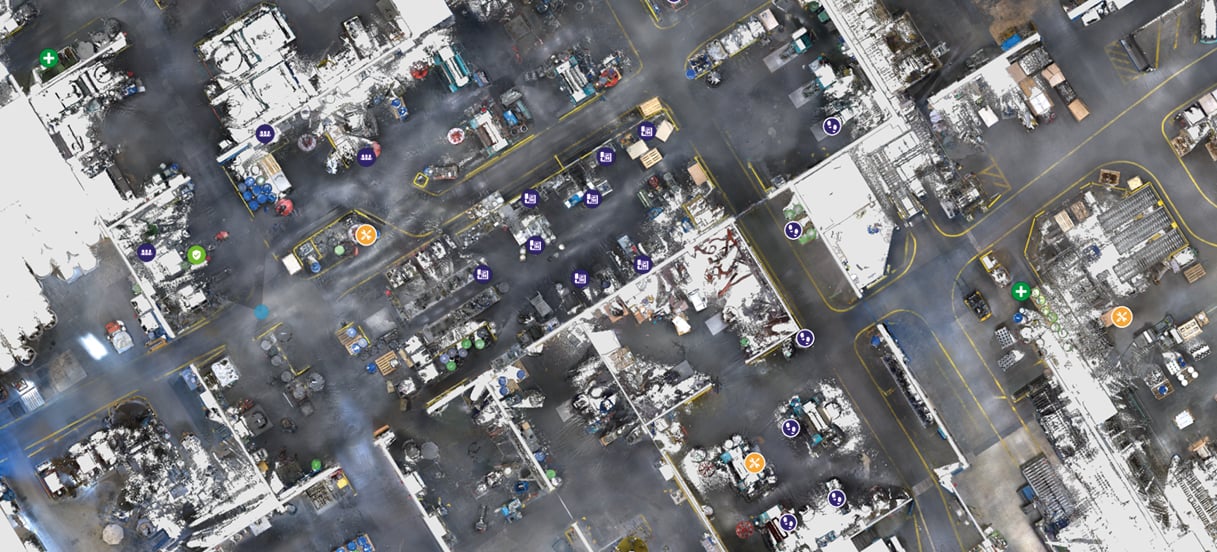 "Thanks to NavVis technology, every SKODA AUTO employee worldwide can collaborate and inspect the most up-to-date virtual representation of the production floor, reducing costs and time-to-market."
What's new in NavVis IVION Enterprise
A complete digital factory solution
Professionals in global supply chain, engineering and operations can now digitalize their facilities with unprecedented speed and accuracy. Make decisions with confidence using reliable, detailed visualizations of your factories and production assets.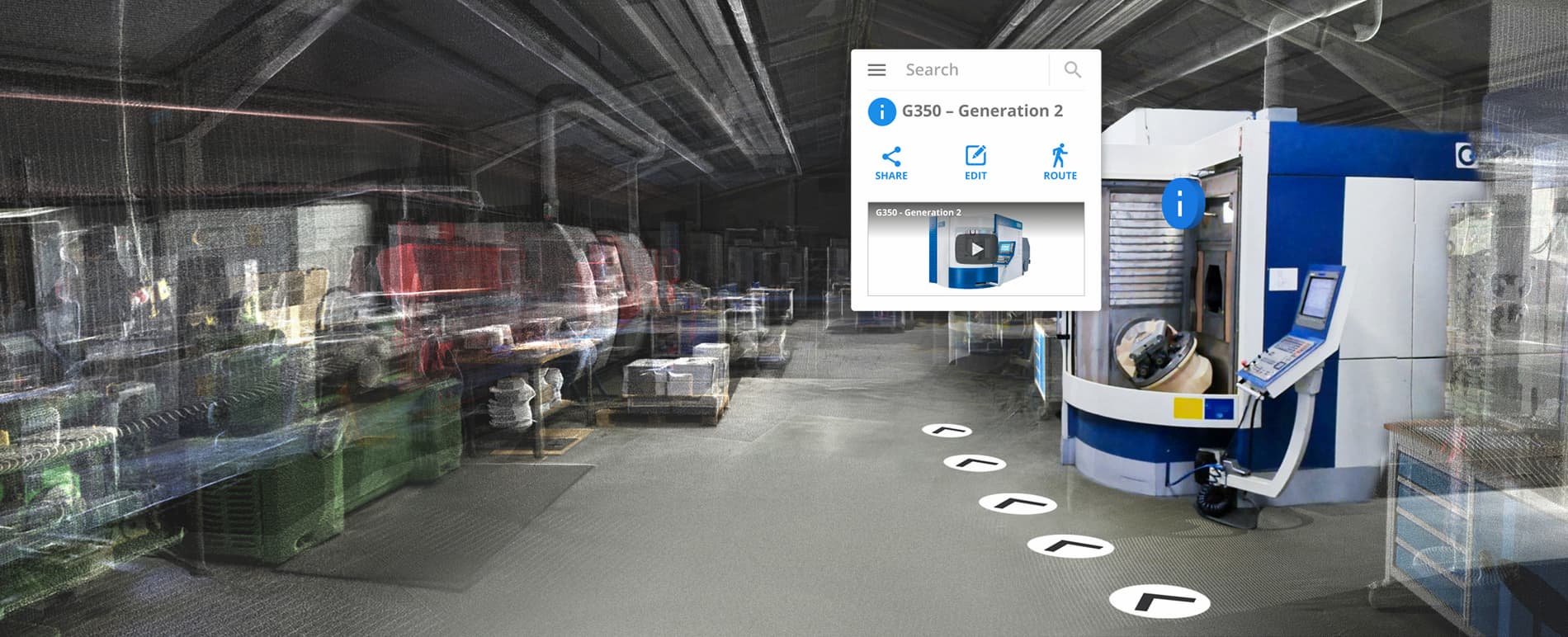 Multiple sites
Access all of your projects from one account and easily switch between sites from a central dashboard. Each site has a unique website address and user permissions giving you complete control over site usage. In addition, users can simply search for information, such as points of interest, across all sites where they have access.
Crop and download point clouds
NavVis IVION Enterprise allows users to download sections of a point cloud in different file formats, so you can edit your point clouds and import them into other software programs. Make a selection in the point cloud with the 3D crop box to only download what you need.


Points of interest
NavVis IVION Enterprise features an easy to use, scalable content management system for adding geo-tagged information and media to 3D scans. Users can right-click anywhere on the screen to add and view this information as points of interest. The powerful search function makes it easy for users to find the information they need.


Mark & Measure
360° immersive images are not just digital images. The pixels in these images are enriched by laser scans, which makes it possible to interact with scanned spaces as if you on site. Conveniently take, organize in folders, and share point-to-point measurements with Mark & Measure. Coloring, grouping, labeling, and displaying the names of your measurements enhance your conceptual and layout planning capabilities.
Maps and custom floorplans
Give your customers an entirely new way to use and interact with floorplans. NavVis IVION Enterprise automatically generates an AI-based map to give an overview of the entire site. Upload custom maps that have been designed in photo editing software.
Extend with NavVis IVION Go
Take your digital twin with you to the shop floor with NavVis IVION Go for mobile devices. The app enables interaction with the data in a digital twin by providing access, the ability to add new content, and sharing directly from the shop floor.
Mapping enterprise cloud security
GDPR compliant and secure cloud service, hosted on Amazon data centers in Frankfurt am Main, Germany. The platform uses encrypted file system and data connections as well as restricted access to your network via VPN access.
Single sign on (SSO)
Connect your already established user authentication system and user groups by easily mapping NavVis IVION Enterprise user groups via OpenID Connect.
NavVis IVION Go
An app for iOS and Android devices that connects the shop floor with the digital world. Powered by industry-leading AR positioning technology, NavVis IVION Go enables operations and maintenance managers to sync up information and tasks with their physical context and location.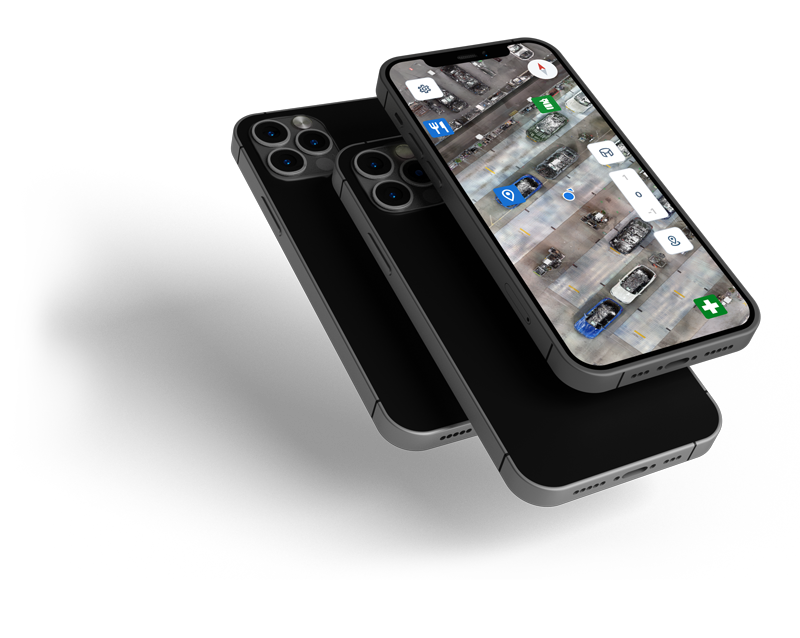 NavVis IVION Enterprise resources
TOUCH
Product brochure
NavVis IVION Enterprise
TOUCH
Blog post
Presenting NavVis IVION Enterprise and NavVis IVION Go
Blog post
Presenting NavVis IVION Enterprise and NavVis IVION Go
Read now