This month on our Employee Spotlight we met with Georgina Gonzalez. Find out how she navigated her way through the tech industry & found her way to NavVis!
People are at the heart of NavVis. We're much more than the innovative technology we've developed; we're a dynamic, culturally diverse, close-knit group working together to achieve remarkable things. That's why we launched the NavVis Employee Spotlight. We're showcasing to future candidates what life is like at NavVis, and the inspiring people with whom you could collaborate.
In this edition of our series, we spoke with Georgina Gonzalez, a Senior Program Manager on our Product Web & Cloud team. She tells us how she navigated her way through working in technology, what attracted her to NavVis, and how she encourages women leadership in the company. Her expertise and motivation make her a trusted colleague – keep reading to find out more!
Q: Tell us a little bit about your background and how you got to where you are today.
I'm originally from Mexico, Colima state specifically. Although I did not have much exposure to technology growing up, I ultimately decided to study engineering in telematics, knowing that there were a lot of career opportunities in the field. It ended up being true!
Along the way, I realized I also enjoy management. I decided I wanted to combine my two passions, and that's how I ended up searching for opportunities to move into software management. And Germany? I had the opportunity 20 years ago to do semesters abroad in Spain and traveled through Europe. After few years of thinking it over, my husband and I decided to move to Germany, and started the challenging (but interesting) process of migrating to a new country!
I've had experience at different levels and projects for both small and big companies throughout my career. However, what's essential for me is to positively impact the teams and projects I am working on.
Q: What attracted you to NavVis?
After a couple of years of living in Germany and working for an amazing company in the UK, NavVis found me (or did I find them?). The job description is what caught my attention because I felt that I was really a good fit.
I did my research on NavVis beforehand. I was impressed by the growth rate of their business and its innovative products. It also looked like a very international environment, which it is, and that was also very attractive to me.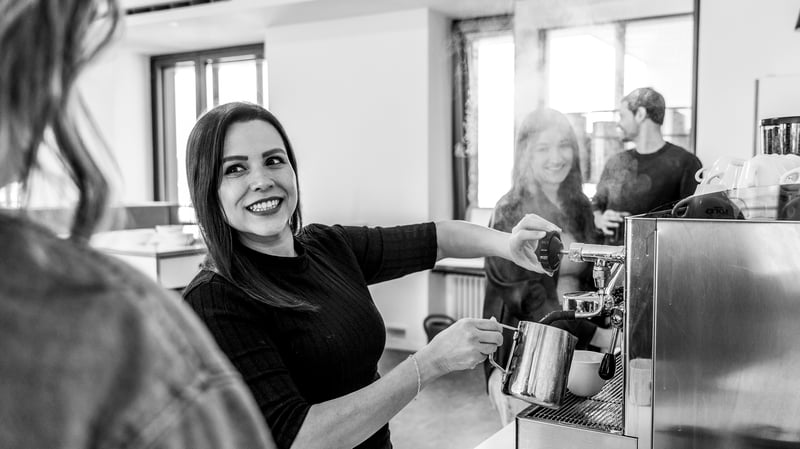 "There was (and still is) a lot of room to grow and have an impact on the company and the future of its products. That is what really convinced me."
Q: How do you feel you make an impact at NavVis?
I feel I make an impact thanks to the knowledge I've acquired from managing small and big software projects through many years of experience. I bring strong experience on how to handle complex topics, gather and process information and create plans, ultimately to accomplish the desired goals. I am very process-oriented, so I enjoy creating improvements and processes when I see the opportunity and the advantages that could bring to the teams.
At NavVis, I can put this knowledge into practice by leading company initiatives and programs, and at the same time, set up my team for success and learn even more.
Q: You're a part of the DEI (Diversity, Equity, and Inclusion) initiative at NavVis. Could you tell us about what you're doing there and what you want to achieve?
The initial reason I joined was to ensure women have the same representation at NavVis. Now, I continue to advocate for an inclusive workplace and leadership, not only for women but for all employees.
We are still working on our mission and definition of DEI for NavVis. But in general, it is essential to always take a step back and make sure all the diverse perspectives and groups are being heard. Creating an equal environment is the main goal, and this will have a positive impact on the long term for our products, workplace, and lives.
Of course, women in technology is a topic that I am passionate about, so I am also looking to strengthen women's leadership and networking.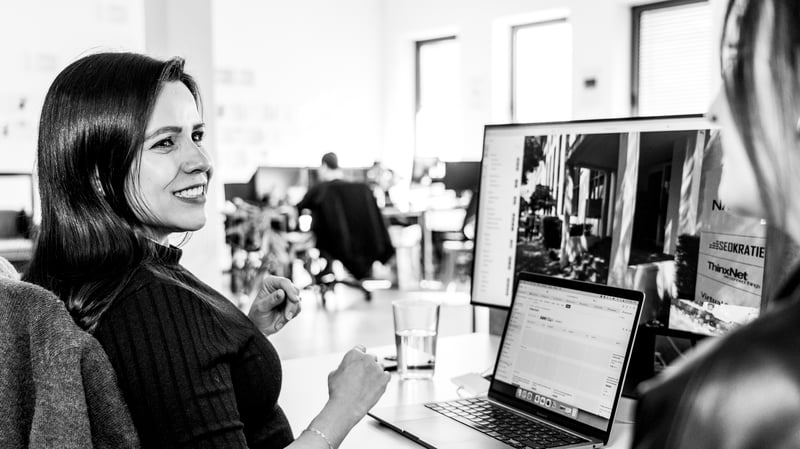 Q: What advice would you give to younger women entering the workforce today, especially in tech?
Tech is a growing industry with many opportunities, so I would recommend studying in STEM-related fields if interested. Focus on your education and preparation and an area full of opportunities will welcome you!
Be confident about joining and developing professionally in tech and help remove the perception that it is a male-oriented industry… And when in doubt, look for mentorship from other women and men in the field.
Q: What is something that might surprise us about you?
I founded a software company in Mexico, where we mainly focused on mobile automation and development. I ran the company for 5 years, focusing on operations and execution of software projects. It was a fantastic experience that left me with a lot of learnings. Although it was not easy to be an entrepreneur, it had many positive sides as well!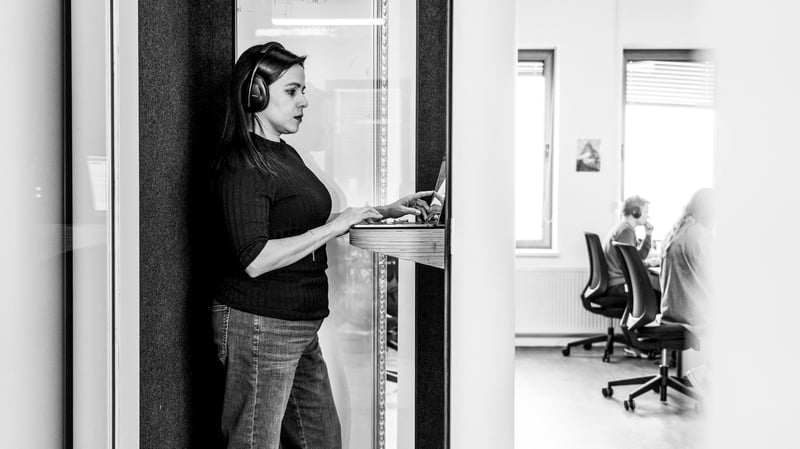 Q: Can you recommend a book that is a must-read for anyone reading this post?
To commemorate International Women's Day, I would like to recommend "Invisible Women: Data Bias in a World Designed for Men," which contains lots of specific data and explanations of the impact of unconscious bias. It is a very fascinating, informative read.
Do you want to join Georgina in a flexible, dynamic, inspiring work environment? Check out our open positions, we are hiring across all departments!