NavVis's new integration with Autodesk Construction Cloud streamlines workflows, enhances collaboration, and drives project success.
Munich, November 13, 2023 - NavVis, a global leader in reality capture and digital factory solutions, is proud to announce our upcoming integration with Autodesk Construction Cloud®, a portfolio of software and services that combines advanced technology, a builders network, and predictive insights for construction teams.
Now, project stakeholders can bi-directionally sync NavVis IVION Points of Interest (POI) with Autodesk® Build Issues.
From real-time data-sharing to interactive 3D models, the new integration aims to enhance construction project management, where the availability of 360° panoramas and high-quality point clouds in a centralized platform can contribute to a significant uptick in efficiency, productivity, and safety.
Entering a new era
The introduction of a new era in integrated construction project management is a substantial advancement in the industry. According to a McKinsey study, today, 98% of megaprojects experience cost overruns exceeding 30%, and 77% of larger construction projects face delays of over 40%.
Additionally, poor data remains a barrier to global construction productivity and the reduction of rework – a recent study by Autodesk and Deloitte found that construction companies only analyze and act on one-third of the data they collect. In Germany, rework costs represent 11% of the total project budget, amounting to €16.51 billion in 2021, according to Bauconsult. These issues often lead to customer dissatisfaction and, consequently, intricate, and time-consuming claims processes.
The integration between NavVis IVION and Autodesk Build within the Autodesk Construction Cloud offering will streamline construction project management, improve collaboration between stakeholders, enhance data accuracy and consistency, and ensure project information is reliable and up-to-date.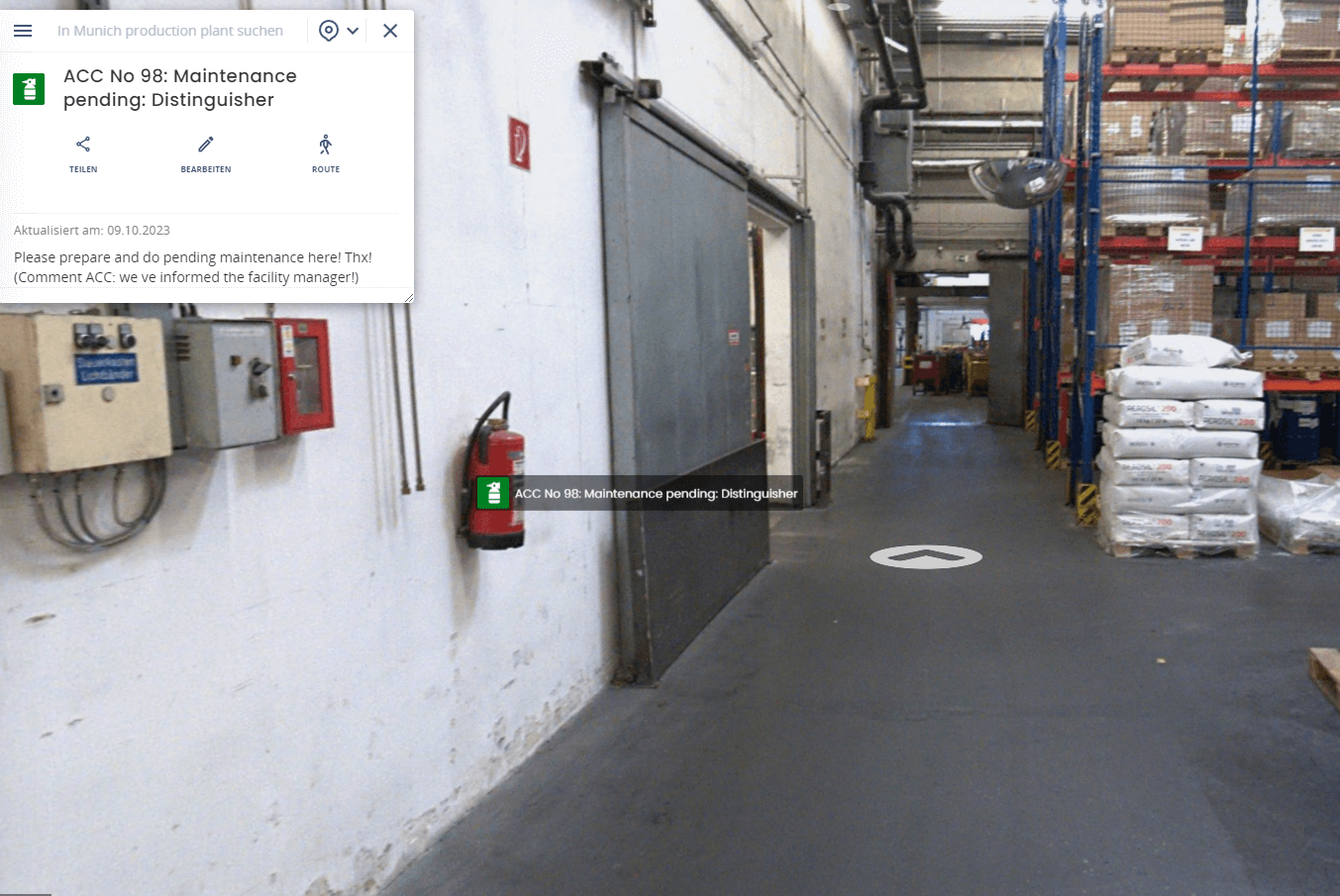 Real-time insights are at your fingertips, empowering better decision-making. With NavVis IVION, users can choose the Point of Interest (POI) type, swiftly synchronize data with Autodesk Build Issues, and update information as needed. Collaboration becomes effortless as multiple stakeholders can work together to resolve project issues and share updates, providing an efficient and collaborative solution for project management.
Dr. Ignacio Pérez Hallerbach, the Global Head of Partners & Platform at NavVis, expressed pride about the integration with Autodesk Construction Cloud stating, "Autodesk Construction Cloud is widely recognized as a global leader in construction management software. This collaboration signifies a significant step forward for us. By combining the capabilities of NavVis IVION and Autodesk Construction Cloud, users can seamlessly access top-tier point clouds and panoramic images alongside key project information to enhance decision making, especially on complex construction projects."
"Effective communication between project stakeholders is critical for maintaining construction schedules and budgets," said James Cook, Director of Integration Partnerships, Autodesk Construction Solutions. "Integrating Autodesk Build's robust Issue management workflows with NavVis IVION enhances coordination and transparency between stakeholders, allowing them to resolve problems before they compound and grow."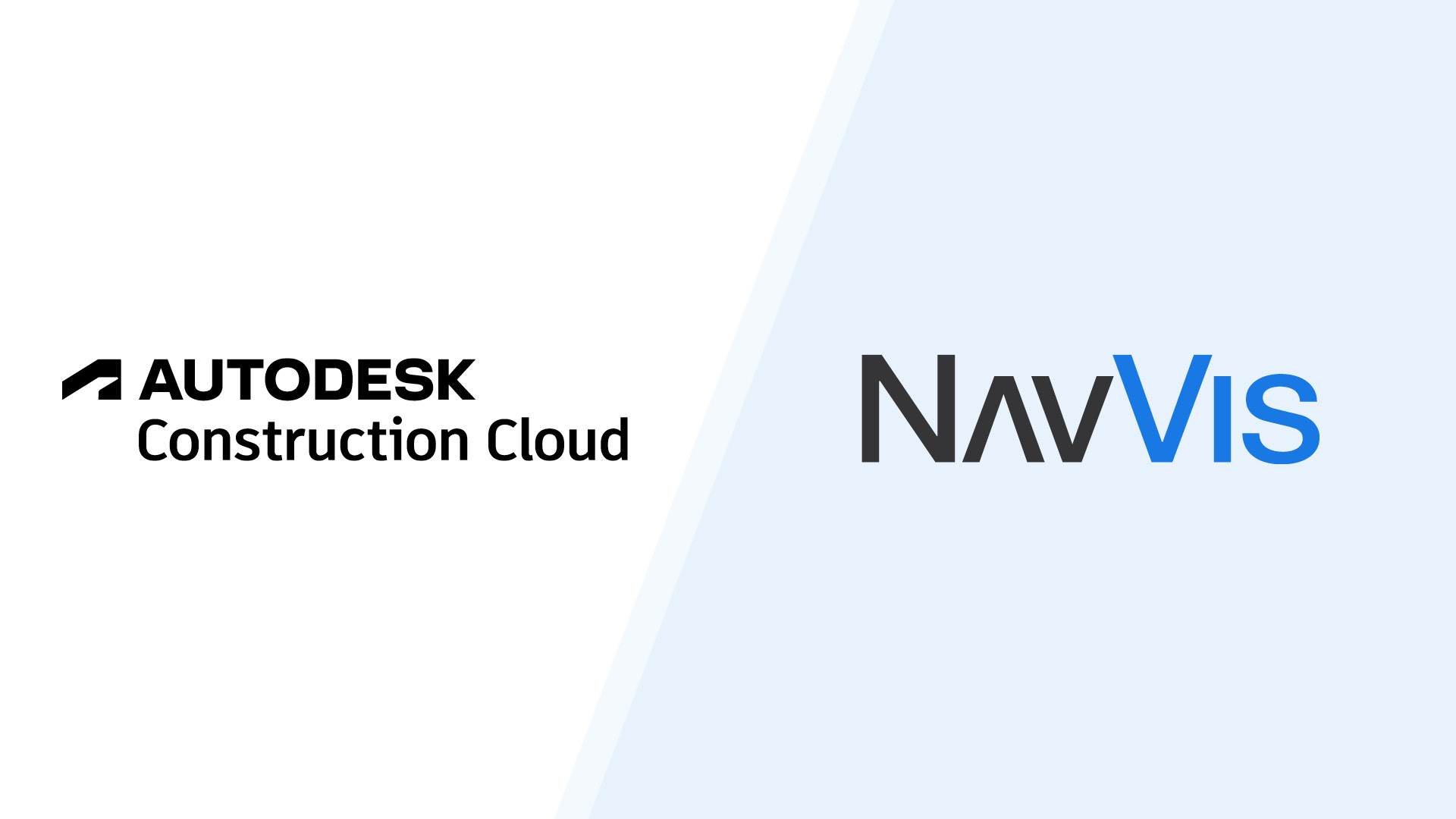 About NavVis
BUILD BETTER REALITY — Bridge the gap between the physical and digital worlds through reality capture technology that provides the digital foundation for the world you want to live in. We supply fast, reliable spatial data to service providers and enterprises seeking to capture photorealistic digital twins of the built environment. And our digital factory solutions enable greater organizational operability, productivity, agility, and profitability. Headquartered in Munich, Germany, and with offices in the United States, the United Kingdom, and China, NavVis serves global customers across the surveying, AEC, and manufacturing industries.
Autodesk, Autodesk Build, and Autodesk Construction Cloud are registered trademarks or trademarks of Autodesk, Inc., in the USA and/or other countries. All other brand names, product names, or trademarks belong to their respective holders.