Before the NavVis VLX launched, Austrian surveying firm Vermessung Schubert tested a prototype of the new wearable mobile mapping device in a live project.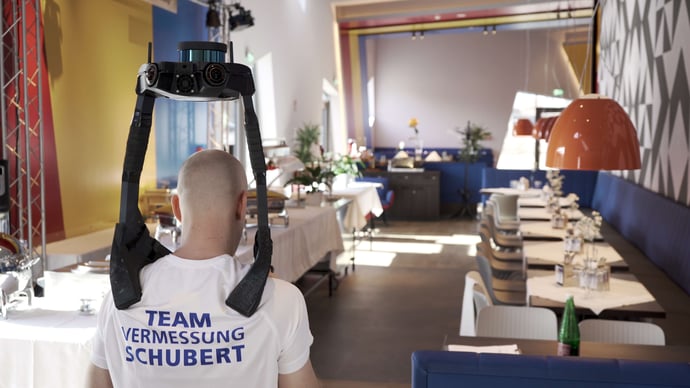 To test the capabilities of the NavVis VLX before launch, select NavVis Mapping Partners were provided with prototype units for assessment. They were invited to use this prototype of our new wearable mobile mapping system in real-world projects and report back their findings. In the first of a series of articles, we're sharing the experiences and impressions of our NavVis VLX pilots.
Based in Vienna, Austria, Vermessung Schubert is a classical surveying services provider. They have six offices in Austria staffed with 65 employees. The company mainly caters to non-corporate clients, but also large municipalities, infrastructure enterprises, and a growing number of architects and planners.
"We embarked on our partnership with NavVis in 2016," says Martin Oberzaucher, Managing Director at Vermessung Schubert. "We're using the technology primarily for our as-built digitization, so the keyword here would be 'digital twin'. We acquire point clouds to create floorplans and models from them."
The proven benefits of early adoption
One example of work the firm had accomplished using NavVis technology is the Gumpendorfer Straße station in Vienna, the first of 109 public transport stations across the city to receive updated floorplans and building information models (BIM). Vermessung Schubert provided the scanning and BIM services using NavVis M6 and NavVis IndoorViewer.
For the last couple of months, they've been participating in the NavVis VLX pilot project. "We were quite thrilled to be on board from the very beginning," continues Martin, "because we were already part of the NavVis M6 pilot very early on."
In fact, Vermessung Schubert were one of the very first customers for the NavVis M6, a decision which has since paid great dividends. "We see great value in being early adopters," says Martin, "because this way we can influence that the technology is going in the right direction."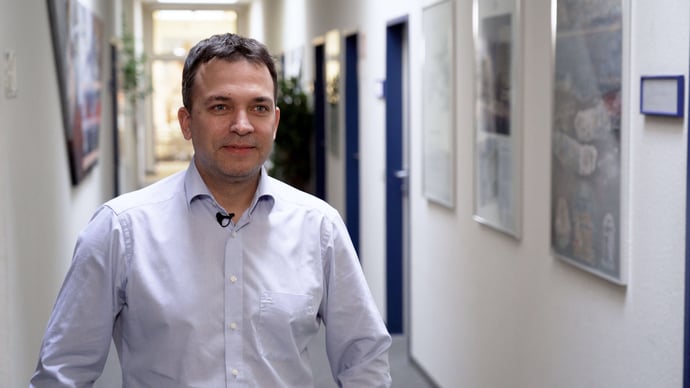 Complementing NavVis M6 with a wearable mobile mapping system
For their real-world trials, Vermessung Schubert elected to use the prototype NavVis VLX in tandem with their NavVis M6 on a working project. The location is the VAZ in St. Pölten, the largest event location in the region, typically used for festivals, fairs, concerts, and more.
"Our main surveying task at the VAZ St. Pölten is to update the existing plans for facility management," says Manuel Stoberl, a Digitization Technician at Vermessung Schubert. "On this project, we used both NavVis M6 and NavVis VLX."
"Our building digitization department has roughly doubled since we started working with NavVis. From within the industry you can feel a strong pioneering spirit towards digitization."
The team used the NavVis M6 for the large areas, such as the central foyer and the dining areas. For the smaller, more awkward to access spaces – the kitchens, cold storage rooms, lavatories, staircases, smaller offices on the second floor, and the building appliances room – they deployed the NavVis VLX.
"You're so much more flexible with NavVis VLX in those areas," Manuel enthuses, "and can do the job much faster."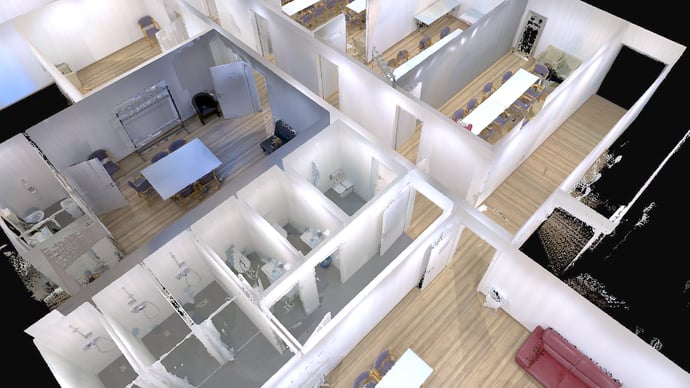 Making bold new strides in wearable mobile mapping
Reflecting on his previous experiences with handheld devices, Manuel was impressed by the advances in wearable mobile mapping the NavVis VLX represents. "We have another handheld laser scanner that we use on a regular basis," he says, "but we can only really use it for very small, single rooms."
The other device they were using previously lacks a key feature; the inability to register ground control points. And without that feature, users had to deal with the constant nuisance of scanning areas twice for a reliable reference.
"With NavVis VLX this isn't an issue any longer," continues Manuel, "because we can work with ground control points, or checkerboards that we use for our building front surveys. This means there's no additional effort to create points of reference."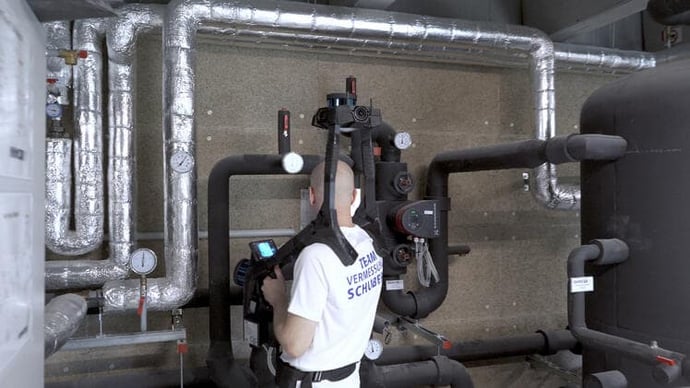 Double your building digitization department with NavVis
Vermessung Schubert are very impressed with the results of the trial, and have expressed an interest in transitioning from being a NavVis VLX pilot to becoming an early adopter.
"Our building digitization department has roughly doubled since we started working with NavVis" says Martin Oberzaucher.
"We have doubled our number of employees, as well as our approximate turnover. From within the industry you can feel a strong pioneering spirit towards digitization."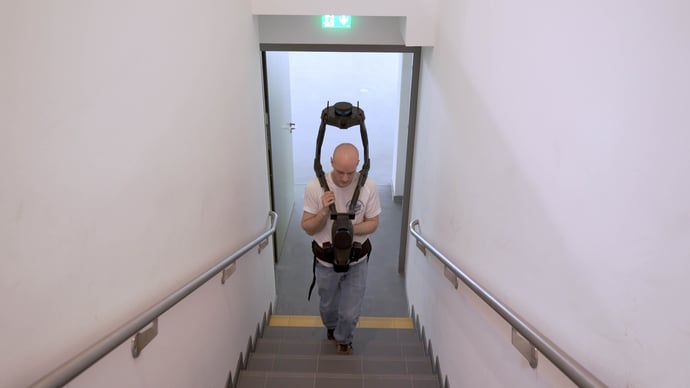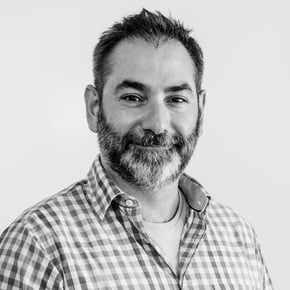 Bulent Yusuf
Bulent is the Content Marketing Manager at NavVis. He loves technology, writing, and above all speaking about himself in the third person.