Leading AEC companies like Skanska and Ramboll Denmark have started to rely on mobile mapping for their most demanding projects.
For a long time, AEC companies have used terrestrial laser scanners (TLS) for virtually all of their 3D capture needs. That's not because they're slow to adopt new technology. AEC applications tend to require extremely high accuracy, and mobile mapping technology simply wasn't up to the task in its early days.
But mobile mapping has improved significantly since then. The best systems on the market today, like NavVis VLX, can produce reliable data at an accuracy of 6 mm or better. And that's more than good enough for various applications in AEC.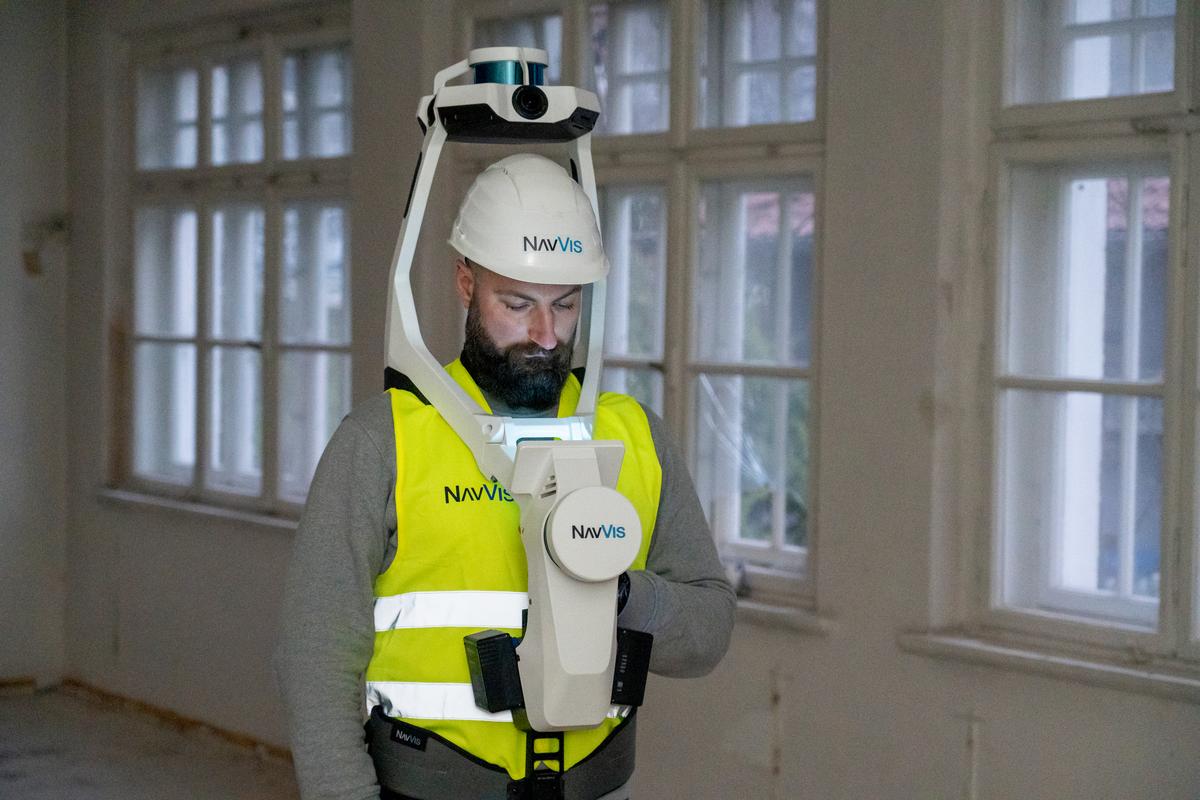 As a result, some of the world's largest AEC companies — like Skanska and Ramboll — are starting to use mobile mapping on some of their most demanding projects.
Today, let's start by exploring why AEC companies are adopting mobile mapping. Then, we'll take a look at how Skanska and Ramboll Denmark are using it with excellent results.
Why AEC companies like mobile mapping
The first thing to know: mobile mapping systems, when they're the right tool for the job, offer a number of benefits over TLS.
A device like NavVis VLX is up to 10x faster than a TLS. Many AEC companies have found that they can capture up to 1,000 m2 per hour in complex spaces like offices, hospitals, and residences. In more open spaces, they can capture up to 4,000 m2 per hour.
NavVis VLX includes a screen that offers live feedback on scan progress. That means teams can ensure that they have captured the entirety of the desired area at the proper level of quality. All before they leave the field.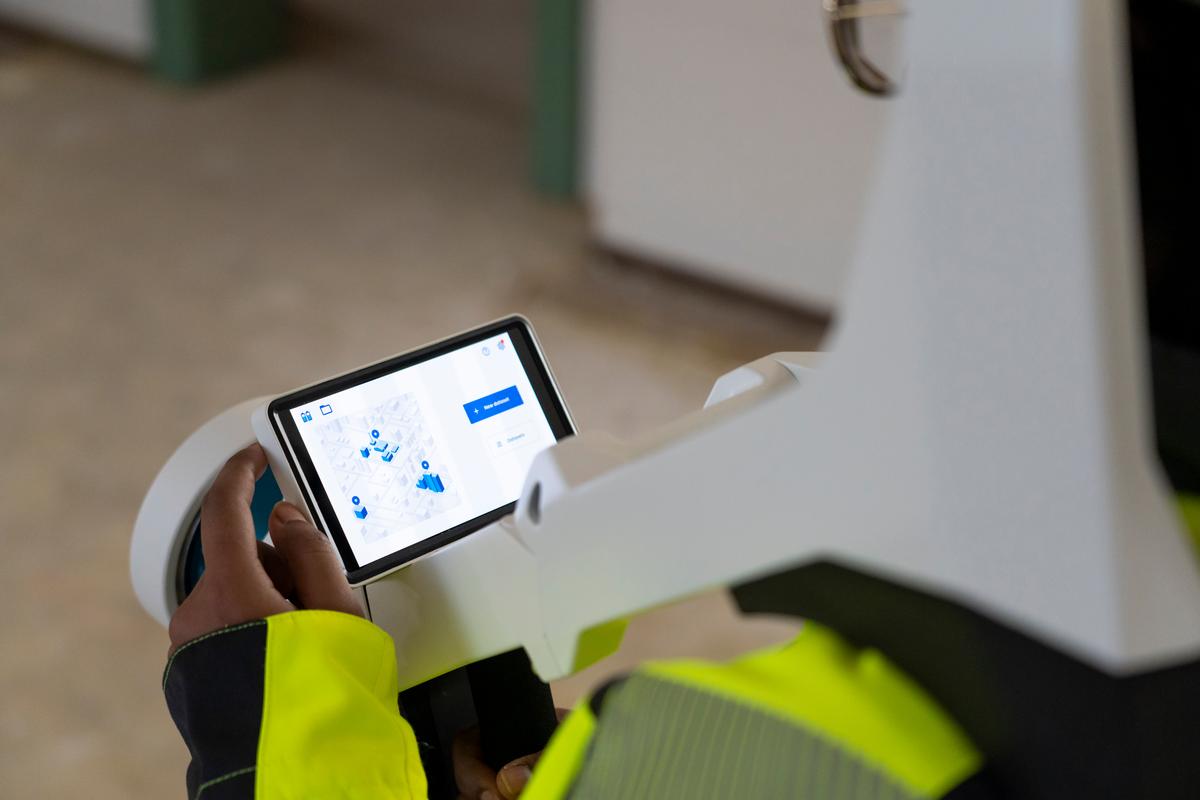 Some mobile mapping systems, like NavVis VLX, use cloud processing rather than requiring on-prem computation. AEC companies can use these cloud services to process multiple scans in parallel and even overnight. Then, they come back to the office in the morning to find their data ready to go.
Where a TLS or a scanning total station requires significant training, a device like NavVis VLX is much easier to use. Many AEC companies have found that they can even have their employees perform scans, provided that they are careful to train the user in best practices and plan the capture carefully.
Scanning is finished faster with a mobile mapping system, and that means more time spent on the actual construction work. And, since a device like NavVis VLX offers a high ease of use, companies won't need to outsource every scan or budget for extensive training. This adds up, making a difference for your bottom line.
New data, new applications
Since a device like NavVis VLX reduces the budget and time required to capture a site, many AEC companies find they can capture more data — and do it more frequently — than ever before. This makes it possible to use scan data for new applications that weren't possible with other technologies.
How Skanska and Ramboll Denmark use mobile mapping
As you can see, today's mobile mapping systems can bring huge benefits to AEC projects. But as we all know, it's not the right tool for every application. To find out where this technology works best, we asked Marigone Selimi, Reality Capture Team Lead at Skanska.
She notes that the company still uses TLS for a majority of its 3D capture projects. However, since they are always looking forward, they've started to use NavVis VLX for applications like site design in rehab projects. Here, they use the mobile mapping data sets as the basis for the design model.
"The big question here is: Is NavVis VLX data good enough to use on site design? I believe yes. And if you have a huge building with many rooms, then you save a lot of time by using NavVis VLX."
She says that Skanska also uses the device for as-built documentation. Here, the scanner enables teams to capture a full site quickly and then supplement the data with a TLS scan in areas where higher accuracy is crucial.
Skanska also uses the mobile mapping system for progress tracking and QC. In this application, a team performs quick scans of the building at multiple stages during the build process. Then, they use that data for tasks like checking the progress of subcontractor work, verifying that steel beams and other elements are installed according to spec, or tracking the completion of the project against the schedule.
At the end of the project, the company might hand over the data to the owner-operator, giving them a view into the location and arrangement of building systems — even those obscured by walls in the completed project.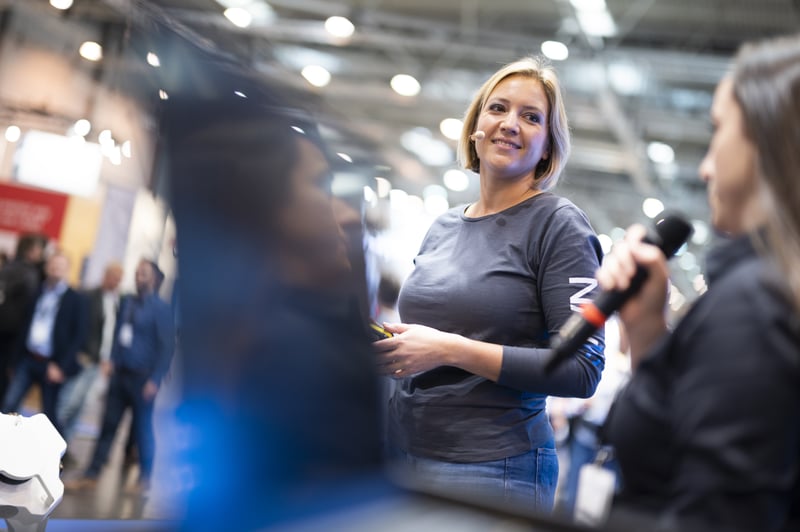 To find out how other big AEC companies are using mobile mapping, we also caught up with Frederik Marthedal Christiansen, Head of Department, Data & Technologies at Ramboll Denmark.
He said that "We chose NavVis VLX to decrease scanning and post-processing time without compromising accuracy, enabling us to reach a broader audience. We use the device "very actively within repurpose, rehabilitation, and office projects."
Mobile mapping isn't just hardware
With all this talk of NavVis VLX, you might assume that the device represents the company's full mobile mapping solution. But it also includes NavVis IVION, a software application that offers cloud-based data processing, point cloud sharing, and a variety of other powerful functions.
Though NavVis IVION can be overlooked, this tool is a huge part of what makes NavVis' mobile mapping solution a big hit with AEC companies. I'll explain why in the next installment.
Sean Higgins is an independent technology writer, former trade publication editor, and outdoors enthusiast. He believes that clear, buzzword-free writing about 3D technologies is a public service.