Mobile mapping services are worth more to your construction clients than you think. Independent writer Sean Higgins examines this topic in greater detail.
Construction is famous for its tight schedules and thin profit margins, so it won't surprise you that the industry is on a quest to eliminate unnecessary expenses. But it might surprise you to learn that one of the biggest cost drivers is poor documentation.
It might also surprise you to learn that this problem represents a big opportunity for laser-scanning professionals of all kinds—but particularly those with mobile mapping systems. I'll explain.
There's a big problem with construction documentation
First, some background.
A construction project works from a design model, a data set that reflects the design intent for the final asset. The final asset, however, will never match this design model completely. Stakeholders will need to adapt the design as construction progresses in order to solve problems like different on-site conditions, change orders, fluctuations in material costs, and so on.
Technically, contractors are required to document all changes to the project in red-line against the original documents. At the end of the project, the architect compiles these change records for an as-built, or a data set showing how the building was actually constructed.
But labor is costly, so a contractor will often prioritize getting the work done instead of recording changes. That means the as-built documentation compiled at the completion of the project is often incomplete or just wrong, causing mistakes and a cascade of costs downstream.
Rehabilitation and renovation face their own challenges with documentation. Let's say that a project is working from a complete, accurate as-built—even that model won't be adequate for use as a starting point. This is because a structure is dynamic, and will change significantly over its lifetime, degrading the quality of the as-built. It's also likely that the as-built is insufficiently detailed for more in-depth work, such as MEP updates.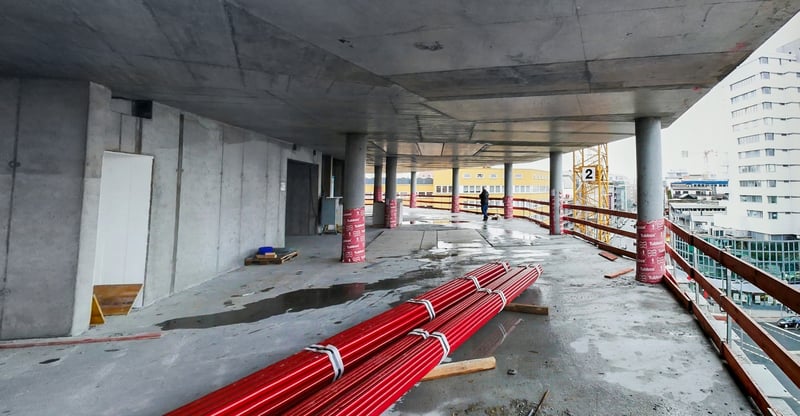 Factors like these make it a requirement to perform costly and time-consuming work to verify and update the as-built before work begins, or risk significant rework and expenses throughout the project. But, again, labor is costly, so it's common for projects to generate existing condition documentation that is full of errors or incomplete.
For an explanation of the documentation types involved in construction, check our glossary here.
Mobile-mapping services can help fix it
You may see where this is going: Your mobile mapping documentation services can solve many of these documentation challenges for construction clients—and, in turn, help you grow your own business.
A mobile mapping system can:
Offer a true as-built or existing conditions
Laser scanners of any type capture precise and accurate point clouds that can be used to produce 3D models of as-built and existing conditions. Since your scanner will capture everything within its field of view—and do so with dense 3D data—it will capture the asset as it actually exists in reality. That makes your documentation much more reliable than an architect-generated as-built, or a hand-measured model of existing conditions.
Lower the cost of a true as-built
For a long time, construction projects have seen traditional, tripod-based lidar as the only option to produce true as-builts or existing-conditions models. However, many projects don't have the time or budget for traditional laser scanning, so they were often forced to rely on their architect's imperfect documentation.
Mobile mapping systems have changed the calculus. They provide data with high enough quality for a variety of documentation needs, and the workflow is faster and requires fewer people in the field. That makes mobile mapping less expensive—more enticing to large projects, and more affordable for smaller projects looking for true as-built or existing conditions documentation.
For example, listen to Max Caserta from BuildScan 3D talk about how they use mobile mapping to document existing conditions on construction sites to lower costs:
Make a "complete" as-built possible
When discussing as-builts, the unspoken truth is that a laser scan captured at the end of the project can only capture elements that are visible. You can't use a mobile mapper to capture elements that are hidden by walls, floors, and so on.
The most common solution today is to capture 360° imagery as the project progresses. This provides good data on elements as they are installed, and in certain cases can even provide photogrammetric 3D models. But this data is not as dimensionally accurate as a point cloud, so it wouldn't be right for all downstream applications.
Mobile scanning is low cost enough that it could be used—alone or in a hybrid workflow with 360° cameras—to gather point clouds of certain elements as they are installed. The data sets could be used to generate a "complete" as-built that includes dimensionally accurate data of all hidden elements that need it.
This might still be too time-consuming and expensive for your clients, but it's worth weighing the cost against the "contingency" budget of any future renovation projects, which may equal up to 1 or 2% of the project's total value.
Help limit expensive change orders
By making 3D existing conditions documentation more affordable and enticing for projects of all sizes, your mobile-mapping services can help to reduce change orders for rehab or renovation projects.
A change order is an amendment to the contract that modifies the work the contractor has to do, or the time they have to do it. A few classic examples: the owner asking to move a window to accommodate a new wall, or a contractor needing to move a design element because the existing conditions didn't reflect the true state of the asset.
With the affordable existing conditions data provided by a mobile-mapping service provider, a project can have good data on the asset they're working with. This will enable them to correctly estimate work costs and schedules and greatly reduce the number of costly change orders, saving the project significant money.
Reduces costs downstream
By making it affordable for your clients to produce a complete, up-to-date as-built or existing conditions, you're not just making construction work easier. You're giving them reliable data that will reduce costly mistakes in a variety of downstream applications—and there are a lot of downstream applications for a true as-built model.
Space analysis/BOMA
Commercial development
Facilities management
Future BIM development
Training of new employees in spaces that aren't usually accessible, like underground public works structures
Onboarding of new contractors
Ownership changeovers
Permitting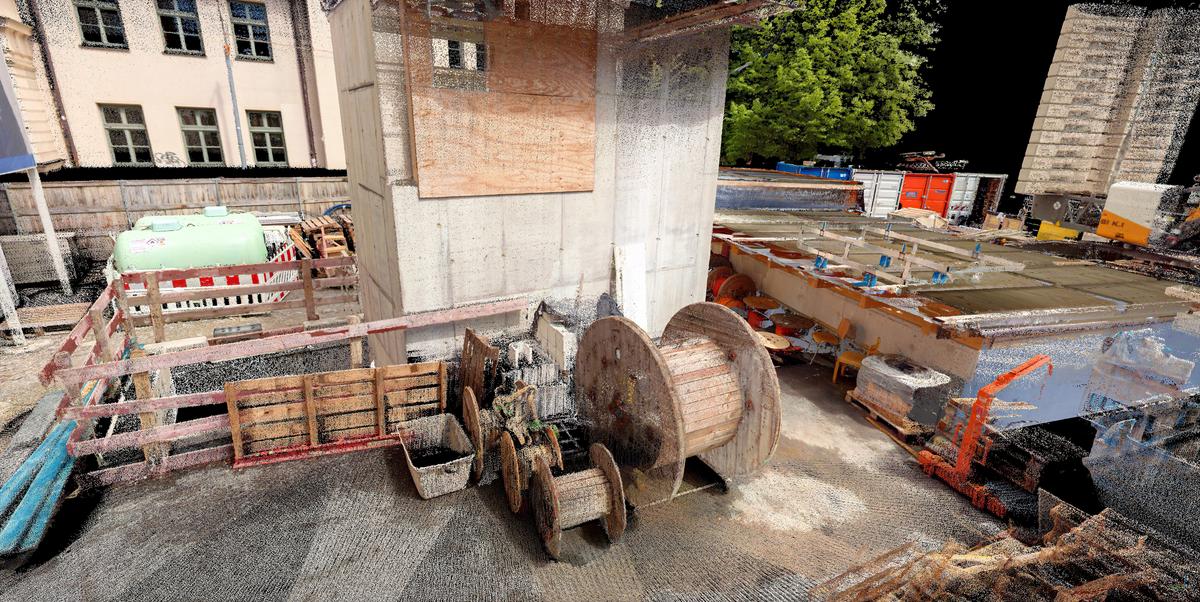 Wrapping up
Construction has a documentation problem, and your mobile-mapping services can help a wide range of construction stakeholders to address that problem. You can save them time and money during the documentation process, produce a true (and complete) as-built or existing conditions model, lower the barrier to entry for smaller projects, and save them money downstream.
When your mobile mapping system is up to the required spec for the project (and it's possible more often than you might think) your services might mean the difference between a project having trustworthy documentation or not. That difference can mean huge cost savings throughout the project lifecycle—and very happy clients.
Sean Higgins is an independent technology writer, former trade publication editor, and outdoors enthusiast. He believes that clear, buzzword-free writing about 3D technologies is a public service.