Are you thinking about making a switch to the spatial technology industry? Lately, I've been speaking to many job seekers requesting advice on this topic.
Undoubtedly the main trigger is the Covid-19 pandemic, which has greatly impacted sectors like travel, hospitality, film, and automotive in the US & Europe. But another cause is frustration with the endless weeks of home office and home-schooling (if you have kids). It's pushed many of us to reevaluate our careers.
On the flip side, Big Tech is booming, all of it fueled by the relentless demand for digital services during – and beyond – lockdown. Streaming services and home deliveries are more important than they've ever been, for example. Also among the winners are new fields like spatial technology, which allow you to remotely visit physical places and interact with them. Spatial tech is part of a thriving industry where individuals or businesses can visualize, manipulate, analyze, display, and record spatial data – and it's growing at an incredible pace.
A term that's commonly heard in relation to spatial technology is "digital twin", a virtual representation that serves as the real-time digital counterpart of a physical object or process. Can you picture what the world would look like if you could take a virtual yet fully immersive walkthrough of any building? What if you could plan your company's new office or factory layout without having to be on-site? Are you intrigued by the possibilities? Then perhaps you're ready to take the plunge.
To gather the best advice for those mulling a change, I polled my colleagues here at NavVis.
Why consider Spatial Technology as an industry?
First, take the chance to get in early.
"Several times in my career, I wished I'd been around when the technologies I was working on had first been launched and contributed to their expansion," my colleague Matthieu told me. "That's what I experience with spatial intelligence. Working in this field is very stimulating and exciting, and knowing that we're at the forefront is a source of pride."
Second, there's plenty of great work to be done.
"Anyone looking to get into this industry need only think about the advances in digitalizing other industries and how to apply that to building digitalization," Lisa shared with me. "There's a huge market for this digitalization and tons of new technology that will need to be developed."
Third, if you've ever had a poor B2B customer-service experience...
...this is the industry to set it right. Clients are true partners on a shared journey to achieve end-to-end digitization. In Nancy's view, "caring and expert customer service, as well as beta testing, are critical to achieving success." And, she adds, this is not often seen at "many small or mid-sized German companies."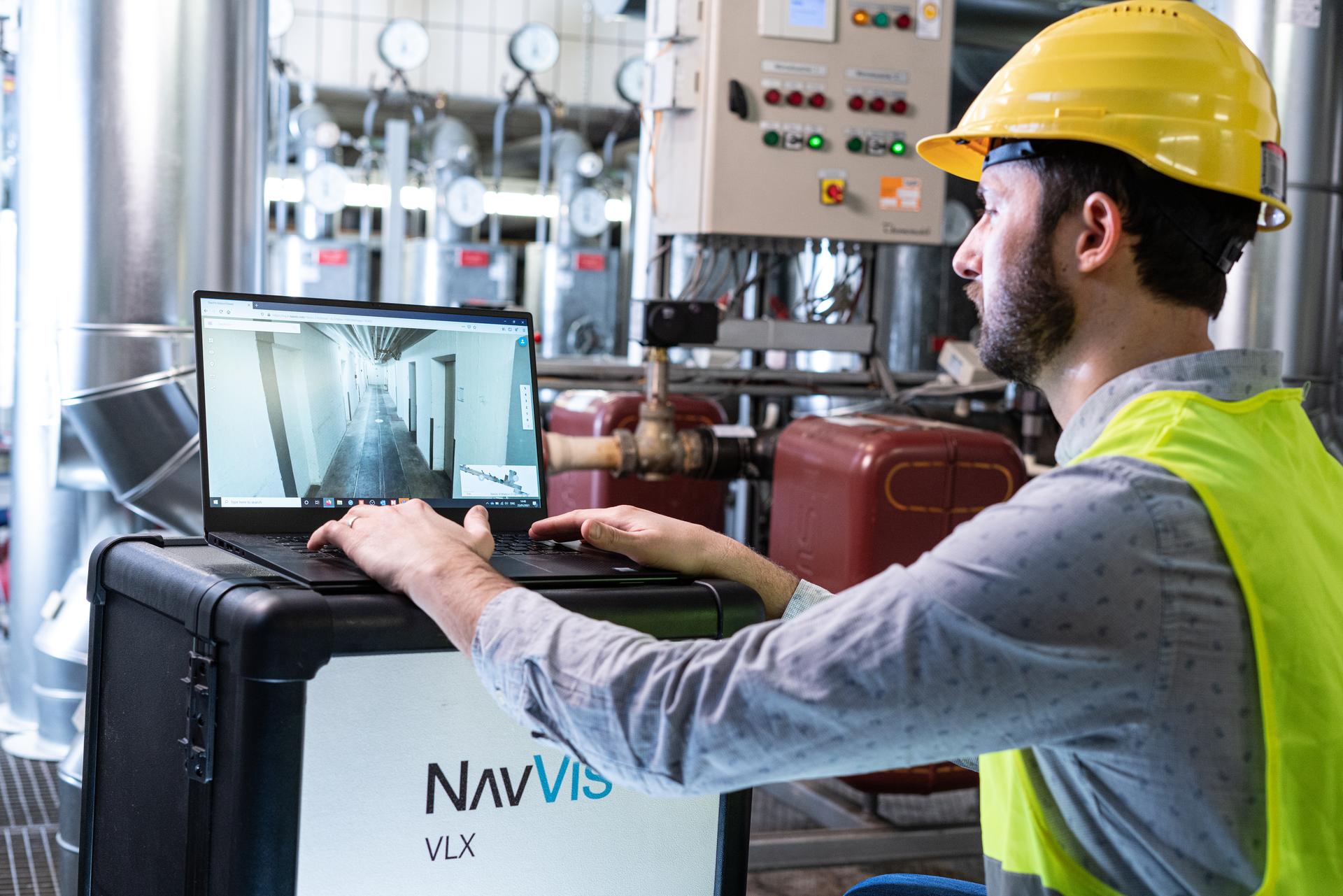 Tips for changing to another industry
The decision to change industries requires both thought and courage. Career experts have crowd-sourced great advice on what to consider in terms of your professional strengths, transferrable skills, plus how to get your foot in the door through networking or small projects (like this article from Andrew Seaman).
What I always find important is your personal story woven into your CV, cover letter, LinkedIn profile, and pitch. Why are you looking to change industries, and what can you bring to the table? Looking at successful examples of people who transitioned from one industry into another can also help motivate.
Finally, exemplifying your growth mindset, explained very well by Joshua Miller, is a red thread that resonates very well with employers in the tech sector.
Special thanks to my colleagues for their input. By the way, we're hiring! See open vacancies at NavVis in Germany, the US, and China.