NavVis IVION Enterprise and NavVis IVION GO are two tools that enable anyone on the shop floor to record best practice ideas within their spatial context.
Let's imagine that you're a working on an assembly line in a factory. You've made an important discovery: moving a storage cabinet nearer to your workbench has improved your productivity by as much as 25%, because you don't have to leave your spot to reach for the tools you use most often.
Naturally, your supervisor is delighted to hear this. They want to explore whether the same change can be applied elsewhere on the shop floor, or perhaps even in other production sites. If making such a simple change improves productivity for everyone else, the whole company benefits, so well done you!
Sharing best practices, of which the story above is a very simplified example, has great potential for increasing company productivity and efficiency. They can also mitigate errors and reinforce contingency planning. The critical thing is to document best practices fully and be able to share them easily.
Enter the Continuous Improvement Manager
Responsibility for documenting a best practice will lie with Continuous Improvement (CI) Managers. In this role, a local CI Manager not only submits best practices of their facility to Central HQ, but they'll also evaluate whether best practices shared by the head office can be implemented in their own facility.
Further up the chain, central CI teams must assess the ideas and proposals for best practices submitted to them from multiple sites. If they're viable, then the team makes them available to other factories while providing support for implementation.
Sounds simple, doesn't it? The challenge is that many valuable learnings too often go undocumented and aren't communicated, because the processes of best practice sharing itself is too complex or time-consuming. Short-term productivity takes a dip if it takes a whole day to document a single best practice.
Another issue might be that, without a decent platform in place, there's no way to standardize the inputs. Multiple text descriptions, pictures and 2D layouts presented in different formats and quality makes it too difficult for global CI teams to see the usefulness of a best practice.
There's also the question of spatial context. The value of a proposed best practice mightn't be apparent when taken out of the context of its physical location on the shop floor. For this reason and the ones mentioned previously, travel to the site might be the only way to get the full picture.
Best practice sharing with NavVis IVION Enterprise and NavVis IVION Go
There is a better way. NavVis IVION Enterprise and NavVis IVION Go are a unique pair of visual tools that enable anyone on the shop floor to present new ideas from within their spatial context. CI Managers can share best practice initiatives with a URL that's easy to access, understand and implement.
In the scenario in the video, the CI Manager of a factory would like to share a best practice guideline on a process for foil-wrapped goods. Using NavVis IVION Go, they can position themselves at the shop floor's relevant area and, from this exact location, compile a detailed report of the improvements achieved. They can even take photos – or add images from a library – to enrich the description.
Shop floor workers can also follow the same process to share locally tested and proven solutions with the global CI team.
Back at the head office, a global CI Manager uses NavVis IVION Enterprise to review the proposal from a standard web browser.
If the assessment is positive, these best practices become candidates for rollout across the global production network and shared with a central team of continuous improvement managers.
Example features:
An intuitive overview of all sites allows CI managers to quickly access best practices at any location.
Geo-tagged points of interest can present information as documents, images, videos, and more, making it easy for every stakeholder to access and share knowledge throughout the company.
The search box provides users with a quick way to find documented improvements.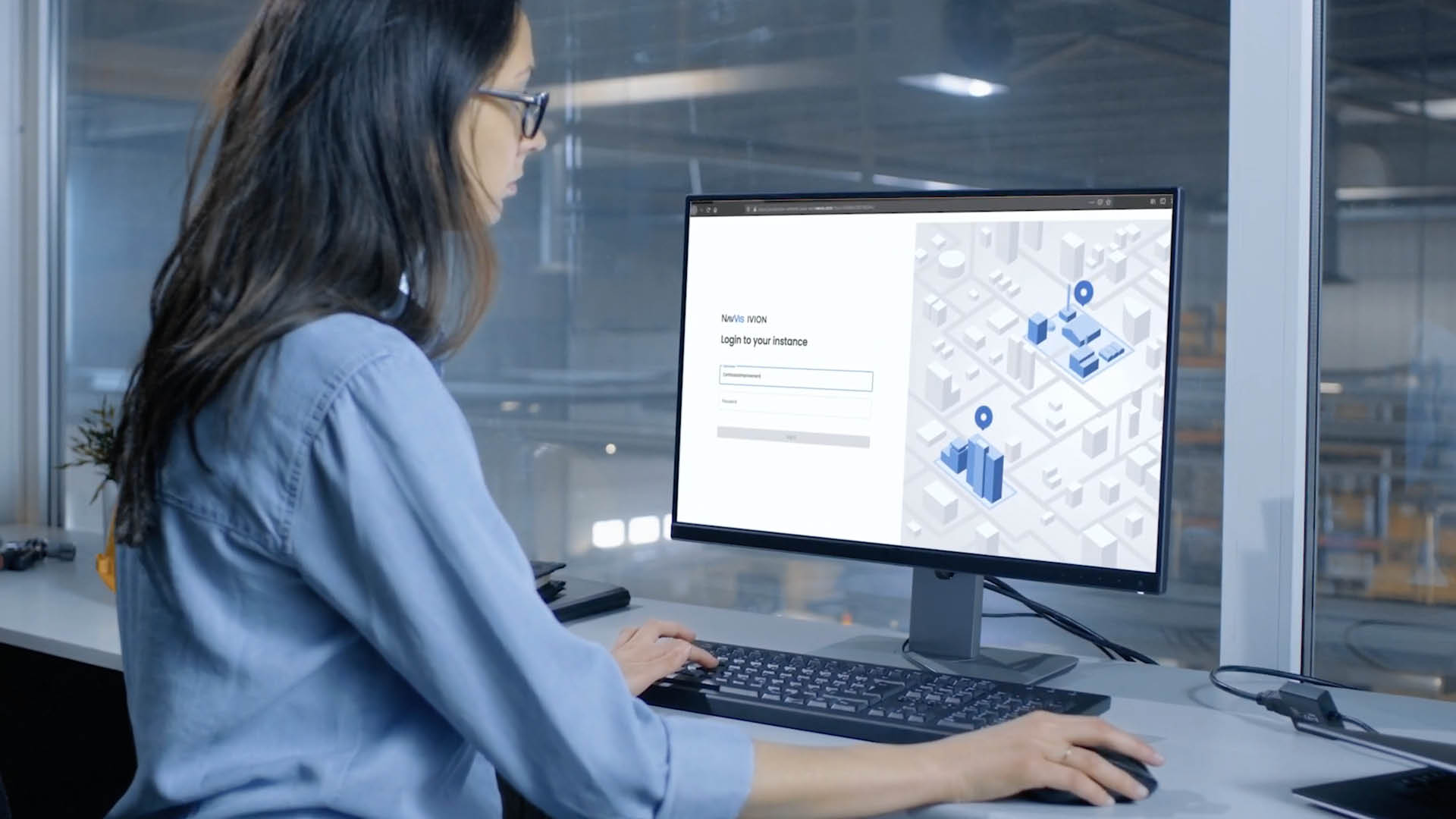 Wrapping up
And that's a summary of how NavVis IVION Enterprise and NavVis IVION Go can enhance spatial awareness of factory layout in line with best practice sharing.
Now you can quickly and easily submit your proposal for a best practice and be rest assured that the recipients have all the information they need for a proper review.
Adding a spatial context streamlines the communication of ideas and improves the adoption rate of best practices across the global production network. It also leads to greater standardization, additional cost savings, and worldwide improvements to product quality.
Would you like to learn more about the NavVis Digital Factory Solution? Contact us for more information or download a copy of our free guide to getting started with your digital factory implementation.