Built on top of Amazon Web Services (AWS) cloud computing infrastructure, NavVis IVION Processing keeps your data safe and secure.
You know the benefits of using cloud computing services to process your reality capture data. These tools can reduce your need for maintaining your own IT infrastructure, finalize your point clouds in hours rather than days, offer pay-as-you-go pricing, and even give you instant access to any data set from anywhere you have an internet connection.
As convincing as these benefits are, you have valid security and privacy concerns.
That's because your business gathers detailed, millimeter-accurate 3D documentation of interiors. You regularly scan offices, factories, municipal facilities, hospitals, construction sites, or other secure locations. When you send those scans to an off-site server facility for cloud processing, how can you know your client's IP and personal information will be protected? How can you know that you aren't handing over control and ownership of your clients' sensitive data?
NavVis understands these concerns. Data security is integral to the development of NavVis IVION Processing. It's also why they designed it on top of Amazon Web Services (AWS), for whom security will always be the top priority.
To show you how NavVis and AWS work together to protect your data in NavVis IVION, I caught up with Alessio Nobile, Senior Solutions Architect at AWS, and Lisa Patterson, Head of Product Web & Cloud at NavVis.
They explained how the cloud processing technology provides high-level security for every data set you upload – so you can gain the benefits of the cloud without risking your customers' data in the process.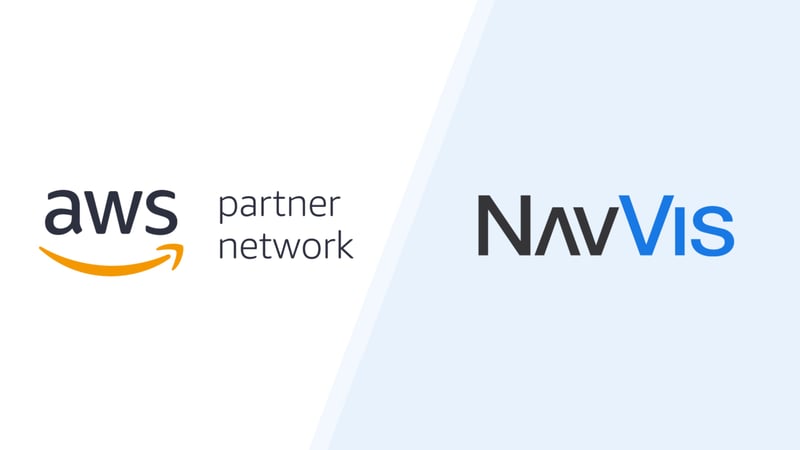 How AWS secures your cloud data in NavVis IVION
Since NavVis IVION Processing is built on top of AWS infrastructure, we began by discussing how AWS works to keep your data safe.
State-of-the-art security tech
Nobile explains that AWS has built their current offering to be as secure as possible. In fact, he says, it has been designed "to satisfy the security requirements for military, global banks, and other high-sensitivity organizations."
AWS uses the same secure hardware and software to build and operate their data centers in every location, so all AWS customers benefit from the only commercial cloud that has had its service offerings and associated supply chain vetted and accepted as secure enough for top-secret workloads. This is backed by a deep set of cloud security tools, with more than 230 security, compliance, and governance services and key features.
Focus on security
Due to the scale of AWS, Nobile notes, the service is able to invest significant resources into security, policing, and countermeasures. "We are focusing on security as a top priority design principle," he says.
Certifications
Much like NavVis, AWS has achieved a list of recognized certifications and accreditations. Nobile names just a few they have achieved, including ISO 21017 for cloud security, ISO 27018 for cloud privacy, and SOC 1, SOC 2 and SOC 3.
Ownership and control
Lastly, Nobile says, it's important to note that AWS is serious about data ownership. "This is a topic that comes up often," he says. "And AWS customers retain ownership and control of their current content stored on AWS. We work from the perspective of providing a safe, secure, and private cloud for our users to operate on."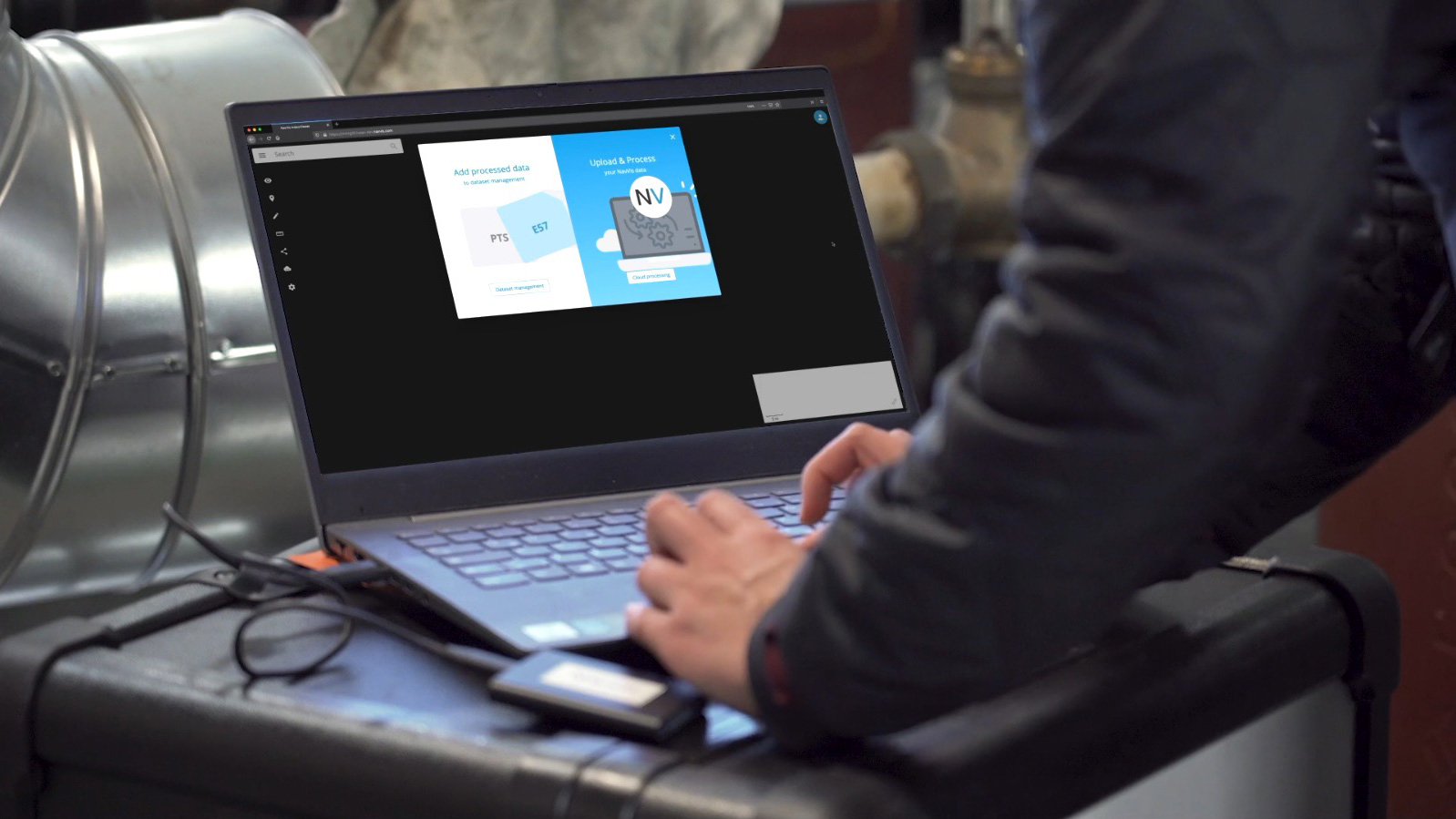 How NavVis secures your cloud data in NavVis IVION
As part of NavVis' shared responsibility model with AWS, NavVis also takes significant steps to assure the security and privacy of all your cloud data.
Total control over your own data
NavVis' Head of Product Web & Cloud, Lisa Patterson, explains that NavVis also takes privacy very seriously. "The data is – and always will – belong to our customers," she says. "You will always have total control over your data. You can decide what data is published to NavVis IVION for your end users, you can delete data at any time and know that we will not keep a backup. If you decide that you no longer want to use NavVis products, we will even delete your data automatically."
Personal detail protection
NavVis also limits their own access to your data sets, so only you can open and view them. "We know from our AWS monitoring software how many data sets are being processed at a given time," says Patterson, "but we don't know which data sets are being processed for which customer, what the settings are, or any other details about them."
Private and secure cloud processing
In short, Patterson concludes, NavVis have made security and trust a top priority since the early days, and these priorities have informed every part of NavVis IVION Processing. They chose to work with the most secure cloud service in the world, and added a variety of internal measures, all to ensure the highest level of security and privacy for your data.
Sean Higgins is an independent technology writer, former trade publication editor, and outdoors enthusiast. He believes that clear, buzzword-free writing about 3D technologies is a public service.