NavVis tech revolutionizes Henkel's manufacturing operations. Learn how NavVis VLX 3D scanner and NavVis IVION software boosted their efficiency and collaboration.
In today's fast-paced manufacturing landscape, technological advancements are revolutionizing how companies optimize processes, boost efficiency, and foster collaboration. By embracing NavVis technologies, Henkel Adhesive Technologies has transformed its manufacturing operations. With the NavVis VLX 3D laser scanner and the NavVis IVION reality capture software platform at their disposal, professionals like Logan Fisher and Michael Roling are streamlining processes and achieving significant improvements in efficiency and team collaboration.
Through its partnership with the Munich-based company, NavVis, Henkel is accelerating this transformation. Together, NavVis and Henkel capture the as-built reality using NavVis VLX and make the data accessible to all stakeholders through the web-based software, NavVis IVION. NavVis VLX is a mobile mapping system that utilizes lidar technology and HD cameras to scan complete environments. From this data, both a point cloud and a 2D floor plan can be created.
This point cloud can be leveraged to generate a 3D model of an environment, capturing all structural features, including columns, beams, and in-room production equipment. Additionally, the device captures panoramic images, providing a Google StreetView-like experience for virtual walkthroughs of factories. Together, NavVis and Henkel have already made remarkable achievements, having scanned an impressive 258,000 square meters across 17 factories of Adhesive Technologies on three continents. For perspective, this is equivalent to scanning an area roughly the size of 36 football fields!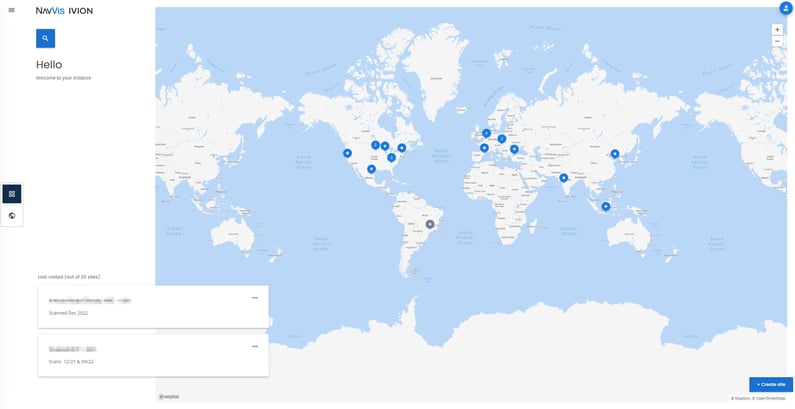 Every Henkel employee worldwide then has the ability to access the results of these scans. NavVis IVION provides instant, web-based access to the most up-to-date factory details. This tool is available to all Henkel employees at no cost, allowing them to virtually visit factories whether they're in the office, at home, or on the move.
Logan Fisher: Enhancing Efficiency and Space Utilization
As a Lean Manufacturing Engineer Lead at Henkel Adhesive Technologies in Enoree, South Carolina, Logan Fisher has been successfully harnessing NavVis technology to drive process improvements and optimize space utilization. Logan, an experienced process engineer with a strong background in continuous improvement initiatives, emphasizes the challenges he faces in a facility that deals with ever-changing products and process requirements, in addition to limited space.
"Our site has been operating for decades and is thus getting smaller in size as we keep adding new machines and making adjustments. But real estate is also getting more expensive," states Logan. However, NavVis technology has emerged as a pivotal tool, enabling Logan and his team to make optimal use of their existing floor space. Logan affirms:
"Being able to virtually see and examine the as-built conditions helps us verify how to ideally work in that limited space and find options for rearranging our layout that we otherwise might have missed. NavVis IVION allows us to maximize floor space utilization within our constrained environment."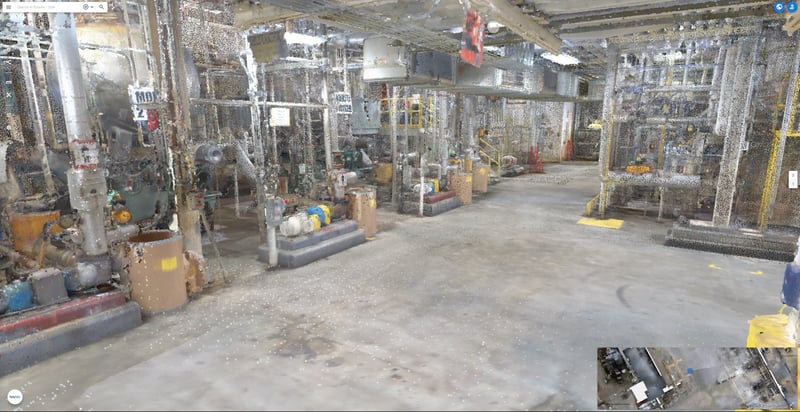 Furthermore, NavVis IVION streamlines communication across stakeholders in various locations, which is an especially crucial aspect for large-scale projects. Logan elaborates:
"Oftentimes, some of our planners who work remotely simply don't have the time or the capacity to travel to Enoree. With NavVis IVION, you can share scan data with colleagues who can't be on-site. Once you've sent them an invitation for the online tool, they can access the data and use it for further planning."
This seamless integration allows Henkel Adhesives' engineers and their external partners to accurately scope new machinery specifics during the design stage, saving time and reducing miscommunication. NavVis IVION's comprehensive 2D floor plans and measurement capabilities enable precise communication with vendors, eliminating the need for manual measurements and lengthy site visits.
Michael Roling: Seamless Communication and Knowledge Sharing
As Plant Manager in Bopfingen, Germany, Michael Roling has successfully implemented NavVis technology and enhanced communication, knowledge sharing, and collaboration within Henkel's manufacturing environment. NavVis IVION's visual interface enables Michael to convey intricate details of their expansive facilities and continuously evolving production processes to both global colleagues and new team members.
A standout feature of NavVis IVION is the ability to contextualize documentation with location information. With all relevant documents readily accessible, search times are reduced, and the need to navigate multiple systems is eliminated. As Michael points out:
"People can access a machine's user manual at its exact location. This close connection increases usage for such often overlooked but very important documents."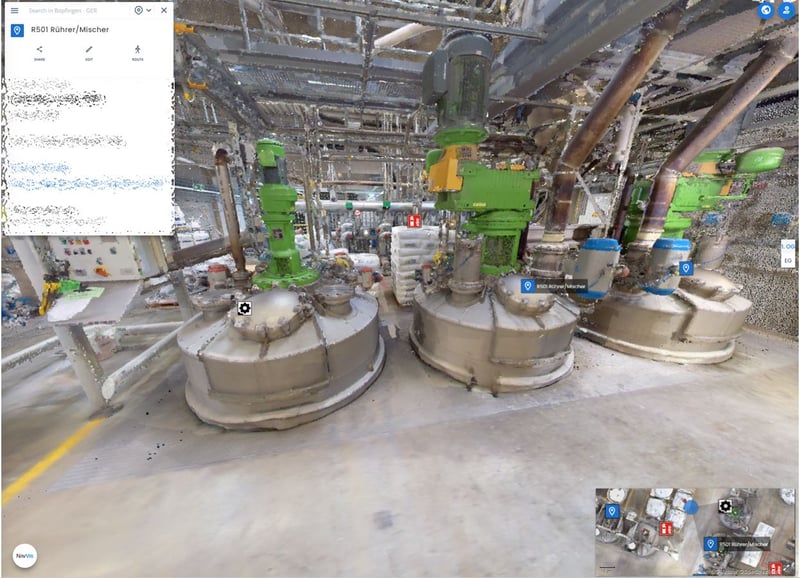 This seamless integration enhances productivity, allowing employees to focus on value-adding tasks. NavVis IVION also acts as a digital Gemba, creating a shared space for discussions and ideation for a wide range of both minor and major improvements on the shop floor. Michael highlights the benefits of incorporating colleagues from various locations and regional backgrounds, stating:
"NavVis IVION allows us to break down barriers. We can now have productive discussions without misunderstandings arising from differing terminologies or interpretations."
Both Logan and Michael encourage colleagues to leverage NavVis IVION during action item meetings, recognizing the platform's ability to streamline administrative processes and maximize productivity. Their firsthand experiences underscore NavVis IVION's immense potential in driving collaboration and efficiency at Henkel Adhesives. "I cannot stress enough how convenient it is. Our colleagues should just start using it", says Michael.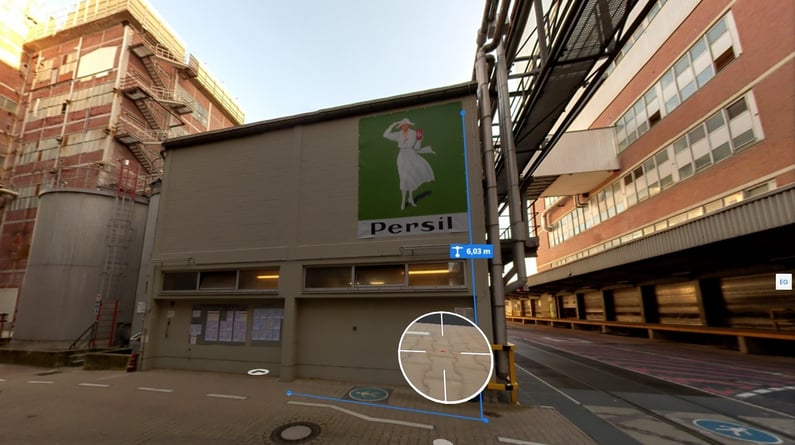 Building upon their current success, NavVis and Henkel are dedicated to expanding their scanning efforts, with plans to scan more factories in the future. Their shared vision extends beyond mere expansion. Together, both companies also aim to unlock additional features, use cases, and integrate existing systems, further maximizing the value of NavVis IVION. The feedback from key users like Logan and Michael continues to be instrumental in shaping the exciting developments that lie ahead, as NavVis and Henkel Adhesive Technologies continue their collaboration.