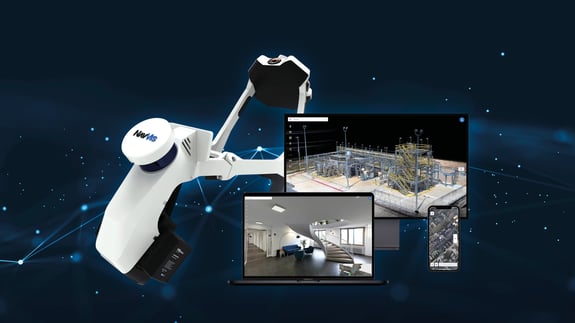 NavVis Reality Capture Solution
Get it done
NavVis has the most accurate mobile mapping systems on the market. Used together with NavVis IVION, professionals in the laser scanning, surveying and AEC industries have an end-to-end reality capture solution.
For laser scanning and surveying professionals
The situation
When your projects have tight schedules, delivering data that's comprehensive and accurate is going to be a challenge. And while you're scrambling to keep your costs down, where will you find the resources to scale up your business, develop your staff, and take on different kinds of projects? You need a reality capture solution that meets all your requirements for speed and precision, while also being capable of operation in the most demanding environments.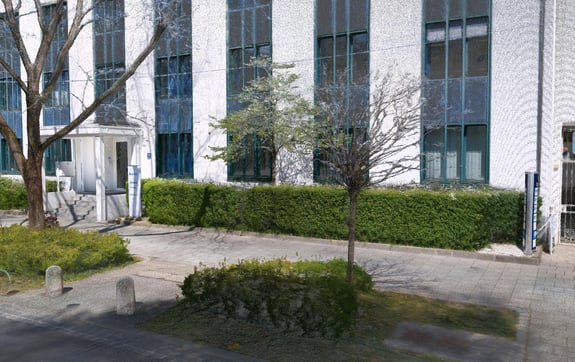 The solution
With huge improvements every generation, mobile mapping technology has been embraced and praised by professional surveyors all over the world.
Within the mobile mapping category, NavVis VLX exceeds the requirements of your clients and projects – and data quality that compares favorably with a terrestrial laser scanner.
Use NavVis VLX alongside any surveying device already in your inventory, whether it's a total station, GNSS rover, a terrestrial laser scanner or an unmanned aerial vehicle. Continue to operate as you normally would, but better!
Process, align and georegister
Process, georegister and automatically align scan data from NavVis devices and other data sources with survey-grade accuracy.

As-built documentation
Using NavVis IVION Core, simply crop and download sections of a point cloud for modeling in third-party CAD or BIM software applications. With the NavVis IVION Add-in for Autodesk Revit you can then directly compare or verify your BIM model with the up-to-date conditions at any stage of your project.
Construction verification
NavVis data is perfectly suited for the comparison of BIM models and point clouds in third-party software for construction verification purposes. This enables AEC professionals to have complete transparency before construction has even started or during construction.
Collaboration and handover
From project managers to building owners, make important information accessible in any standard browser to the right people at the right time. Collaborate intuitively and visually from start to finish.