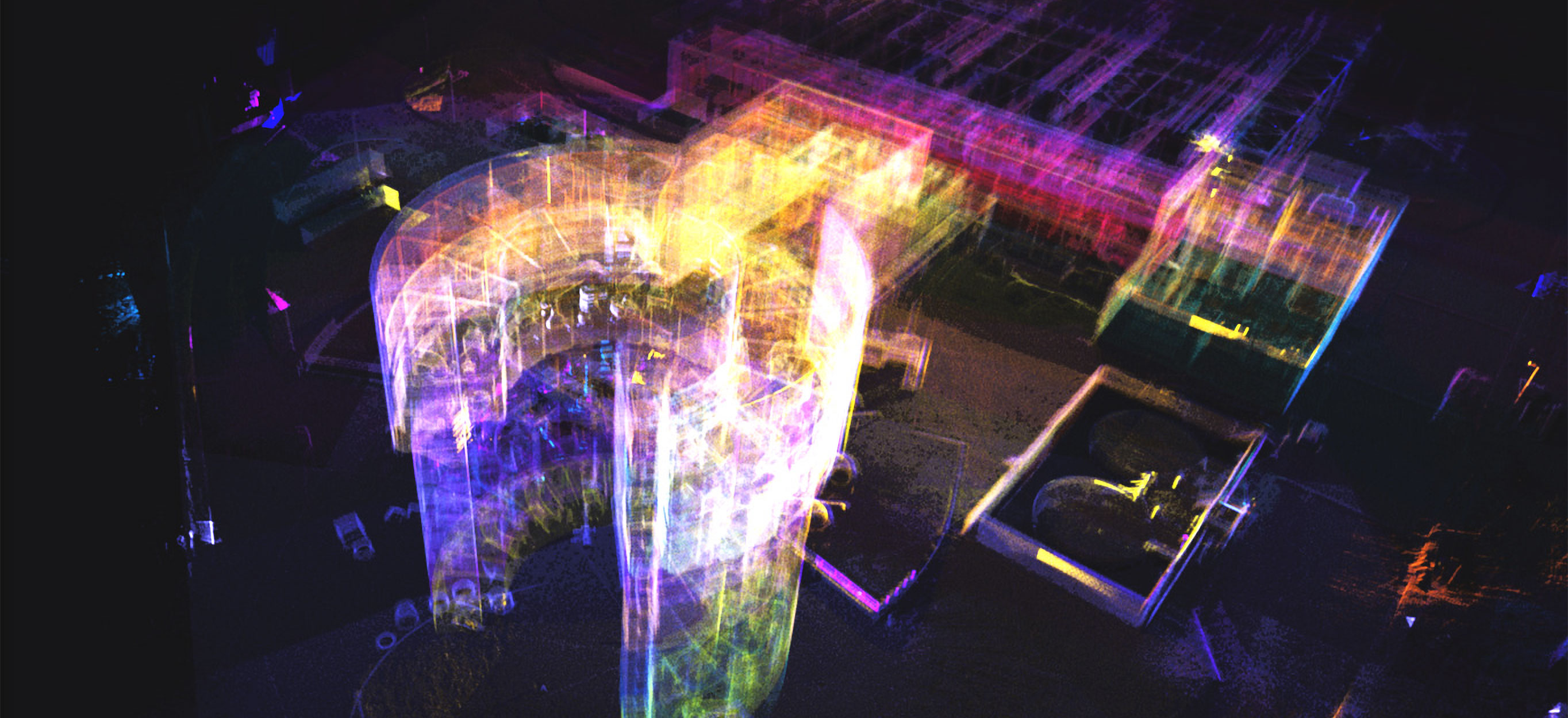 Scanning deep underground water reservoirs with NavVis VLX
Infrastructure engineering firm Wade Trim uses NavVis VLX to achieve near 100% coverage & retrievable data for high-quality inspection of large-volume water facilities.
Key takeaways
Infrastructure engineering firm Wade Trim uses NavVis VLX to support inspection of massive clean-water and wastewater facilities, which can hold up to 20 million gallons of water.
With NavVis VLX, a team of two can closely inspect 500,000 sq feet of tank surface in under four days.
This workflow reduces facility downtime and costs for the client by a significant margin.
Mobile mapping also improves safety by getting workers in and out of these industrial environments in a fraction of the time.
The company is already scaling this workflow to other parts of the country.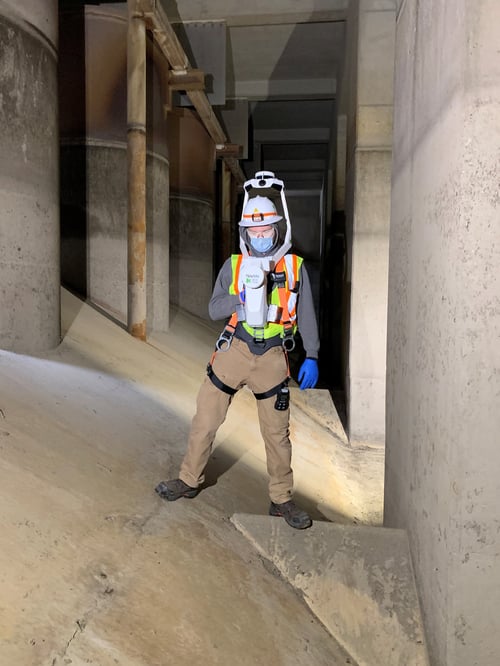 Water, water everywhere
Specialists at Wade Trim have to work in some of the largest and most complex environments on the planet.
The Detroit-based infrastructure engineering firm is the engineer of record with the design-build team for the Great Lakes Water Authority (GLWA), the largest water authority in Michigan. And that means they're responsible for inspecting dozens of water facilities throughout the region, one at a time, on a five-year cycle.
These facilities all present unique challenges – some are very old, some are deep underground, most are hazardous. Achieving 100% coverage and retrievable data for a high-quality inspection was extremely labor intensive. Before Wade Trim bought their first NavVis VLX mobile mapping system, inspecting them took a lot more field hours, cost a lot more money, and involved a lot more risk.
Going underground
GLWA oversees three kinds of water facilities: clean-water facilities, which hold drinking water in for delivery to different municipalities, wastewater from non-residential sources, and combined sewage overflows (CSOs), which process both rainwater and sewage for treatment.
A clean water facility can be quite large. Each one is made up of multiple buried concrete tanks that are about 155,000 square feet and store up to 20 million gallons of water.
CSO facilities are even bigger. According to Wade Trim's Advanced Design Technology Lead Neil Wakeman, one of the larger examples is over 1,500 feet long, and a few hundred feet wide. Others sprawl across 15 levels that are offset from one another, like a jungle gym. Each one features sloped floors, elevated benches, and "everything you could imagine in terms of a 3D space." These CSOs are also dark, and quite often slippery with sewage.
When inspecting facilities were old & laborious
The process that Wade Trim used for inspecting clean water and CSO facilities was slow and laborious.
"After the facility was drained and cleaned, we would carry around a set of plans and bang on the surfaces with a hammer and employ different kinds of instruments," says Brian Gombos, senior project manager at Wade Trim.
"We'd mark cracks and defects on a plan set as we observed them. Then we'd generate a condition assessment report by re-creating that information in a digital medium."
A cascade of problems
This old approach presented a lot of challenges for both the inspection team and the client.
For one, the work was slow. Inspecting a single clean-water tank could take a team of 6 people up to a week, which means that finishing the multiple tanks in each facility would take several weeks. CSOs made work even slower, and each facility could take more than a month.
That means field workers spent significant amounts of time in potentially risky situations. They might be up on scaffolding to check every part of a 40-foot wall in a clean water tank. Or, they might be wearing Tyvek suits and waders, working their way through the dark, dirty, and tight spaces in the depths of a very old waste-water facility.
The inspection process was also expensive for the client, GLWA. Every day one of these facilities is inactive reduces their capacity to serve the surrounding area with drinking water, or to handle wastewater.
Gombos also emphasizes that "taking these tanks out of service is a very big deal." Since it costs up to $1 million to shut one down for isolation and cleaning (though most cost around $100,000 on average), Wade Trim has only one shot to capture all the information and imagery they need for maintenance. If they missed anything, they would need to wait another five years to get into the facility.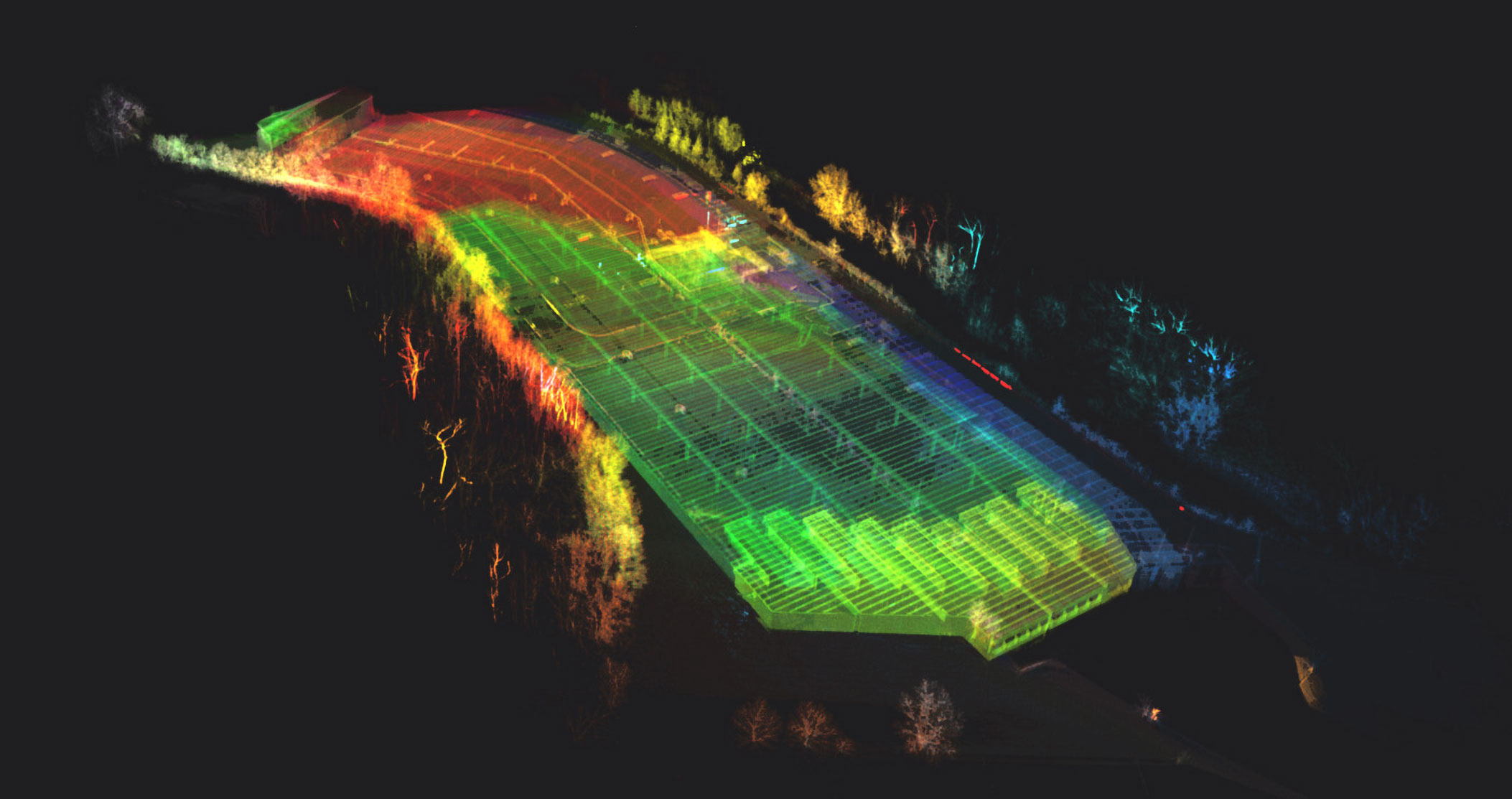 Mobilizing a new process
Everything changed when Wade Trim received an RFP from GLWA. It included specific language that called for inspecting "every square foot of every surface" of 10 clean-water reservoirs. "For a 20 million gallon tank," Gombos says, "that's probably half a million square feet of surface area. That's onerous – each tank could have taken a team of 6 people up to three weeks."
Wade Trim knew they needed a new inspection workflow if they wanted provide clear value to their client. They found it with NavVis VLX.
"I know that NavVis VLX helped us win that job," says Wakeman. "We used it for a hybrid workflow where we did the manual inspection – the sounding and so on – at a high level in the field. Then we captured the facility with the VLX. This gave us a full data capture, including imagery, that we could use for additional desktop evaluation back in the office."
"Once we got a handle on how this worked locally, we were able to make it portable across the country. At that point, it was just plug and play. we've just started and we're already expanding."

Neil Wakeman

Advanced Design Technology Lead, Wade Trim
Greater speed and safety
This hybrid mobile-scanning workflow sped up the inspection process significantly. Using NavVis VLX and manual methods, a team of two could be in and out of a tank in only four days. And they could use the on-board cameras to capture some "invaluable" 360° imagery in areas where they wanted to take a closer look.
When GLWA learned of this new hybrid workflow, they contracted with Wade Trim to start using it to inspect their CSO facilities as well. Jason Yoscovits, Drone Fleet Lead and Senior Construction Inspector, explains: "I was able to completely capture one of the larger CSOs in approximately 8 hours of scan time. When we grabbed that level of detail and imagery with a terrestrial scanner, it took 300 set ups at three minutes each. Just to finish the roof."
This extra speed solved several secondary problems, too. It reduced the downtime of the facilities, helping GLWA maintain its capacity and ultimately save money. It also brought significant safety benefits for Wade Trim. "We are able to get in and out of there quickly," says Yoscovits, "we really cut down the time we were exposed to risk. We were also able to reduce our crew – or the number of people we exposed to risk – by about half."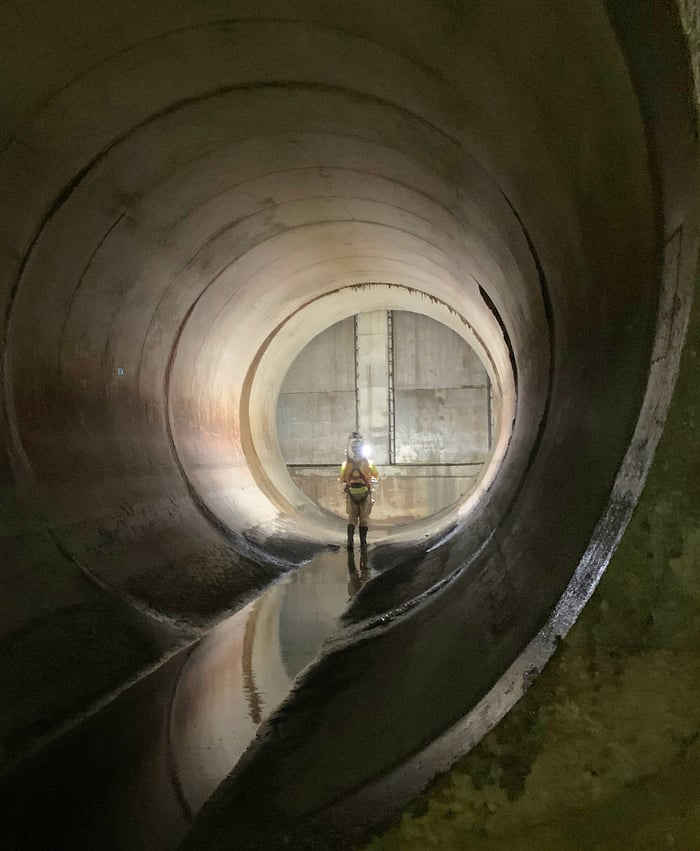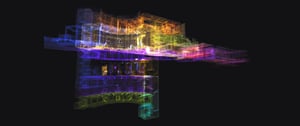 Future outlook
NavVis VLX offers value beyond the inspection process, says Wade Trim. Now that they have the 3D data hosted in NavVis IVION, the benefits keep on coming.
Yoscovits says Wade Trim revisits the data, for instance to check out a bracket that might have escaped their notice when they were working through the facility. The inspection teams are also using POIs in NavVis IVION to flag potential repairs in the 3D data. This makes it easy to coordinate work with the maintenance contractors.
The firm also plans to use the 3D data and 360° imagery for historical record keeping. "When the client wants to do the inspection again in five years," says Yoscovits, "we can approach it in the same way, and then have the two data sets for comparison. That's quite valuable from a condition assessment standpoint."
He adds that he's impressed by "all the different contexts" where NavVis VLX data can be used. "You can do scan-to-BIM. The client can perform training, and perhaps use the 3D data to walk somebody through the lower wet well area of a CSO that is rarely visited due to the confined space nature. And you can do it without shutting down the facility."
Wakeman says that the benefits are starting to spread throughout Wade Trim, as other teams have adopted the NavVis VLX hybrid workflow for inspection. "We started working the exact way in Pennsylvania, where we have two big projects going on," he says. "So once we got a handle on how this worked locally, we were able to make it portable across the country. At that point, it was just plug and play. we've just started and we're already expanding."