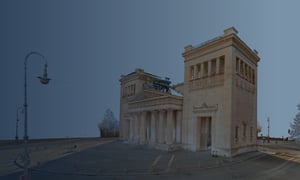 How to Leverage 3D Laser Scanning Technology Like the Experts
Is 3D laser scanning technology here to stay? These reality capture experts think so.
If you're curious to hear what they have to say, then tune in and hear from Matthew Byrd, Founder of Reality Capture Network and President of Nexus 3D Consulting, and Luke Stevenson, Reality Capture Manager & Principal at DLR Group.
They'll be welcomed by NavVis Senior Business Development Specialist, Leslie Rosa for a live discussion all about the applications, benefits, and ultimate value of 3D laser scanning technology.