A building never truly stands still, not if a BIM model is anything to go by. Here's a roundup of the five biggest challenges to updating a BIM model, plus their solutions.
A building information modeling (BIM) workflow is only as useful and as valuable as the information fed into it. This principle applies to either an entirely new construction project or an existing building.
That's because a BIM model is a digital representation of the physical and functional characteristics of a building. And as a shared, collaborative pool of information about a structure, used as the basis for key decisions about design, construction and operation, the model is continually evolving. A building never truly stands still.
In that sense, the most crucial factors for the success of any BIM project are regular and ongoing maintenance of the model. To adequately cover the complete lifecycle of a building, a BIM model requires updates which are constant and consistent.
To achieve true BIM nirvana, here are the five most common challenges a laser-scanning professional may experience if updating models, with some suggestions for resolving them.
1. BIM education and training
Looking at the fundamentals, what happens if your project has a requirement to update a BIM model, but your company doesn't have the skills in-house to do it? Outsourcing the work to a specialized third party is an easy option, but a better long-term solution is to integrate BIM more closely into your business.
Education and training in your organization will result in significant changes, reflected internally with skilled personnel who are empowered to create and update BIM models, and externally with the services you can offer. And the net result will be that your business is more efficient and effective.
Knowing where to start is a challenge, but in addition to fostering BIM specialists, you should seek to develop team skills in analytics, data management, and content management. Undertaking a program of education and training will take time, and it'll be expensive, but the investment will soon reap dividends.
2. Interoperable drawing software
Equally of fundamental importance: don't rush to buy drawing software to deliver updates to BIM models – not without paying attention to industry standards and a common framework. Project teams should select a software suite that meets their needs, certainly, but it should also be broadly compatible with tools used by all stakeholders.
Fortunately, the innate characteristics of BIM as a collaborative practice already shows the way. Every BIM project will establish a Common Data Environment (CDE) to facilitate collaboration between project team members to avoid duplication and mistakes. The CDE is used to collect, manage and disseminate documentation, the graphical model, and non-graphical data for the whole project team.
3. Limited accessibility to the site for daily scans
Where access to the building is restricted, you will have difficulty taking regular scans and measurements to update your model. It could be a busy construction site, for example, where contractors are hard at work and cannot afford the interruption. The opportunity to have an unobstructed space and conduct a proper scan is incredibly slim, typically, a couple of hours, sometimes even working overnight.
The important thing here is to determine the level of accuracy required, together with factors like data quality and speed. Ideally, you need a reality capture device capable of producing high-quality point clouds that form the basis of "as-is" data to update the BIM model (a process otherwise known as scan-to-BIM). But you also need a device that's nimble and fast, yet reliable. That's not always the case when using a terrestrial laser scanner for the job.
Consider adopting a mobile mapping system, like NavVis M6, which can drastically cut down on time required to capture scans regularly. This indoor mobile mapping system can capture up to 30,000 square meters in a single day. And then there's NavVis VLX, a wearable mobile mapping system is versatile enough to tackle the most challenging of scanning sites, including stairwells and construction sites.
4. Overwhelmed by data
Is it ever possible to have too much information? A scanning project grows in complexity with the volume of data gathered over time. When updating a BIM model of an existing building, the optimal workflow would be able to quickly sort and organize incoming datasets and merge data from multiple sources.
That's the ideal. But the typical experience when updating a BIM model is sifting through a hard drive or other storage media where several datasets reside, and then using dedicated software to manually inspect a point cloud to locate the precise section of the scan that requires extraction. It's too slow and too cumbersome
Software solutions like NavVis IndoorViewer enable users to import multiple point cloud datasets from different devices, and then select and deselect them to form a composite view. Users can also quickly locate the section of the structure that requires updating, and then crop and download this portion of the point cloud in e57 format for use in third-party applications.
5. Local data silos
Access to local files can be an issue not only because of their size and format but also the protocols used to store and manage them. Using outdated hardware and software, for example, or an over-reliance on physical hard-drives and flash memory cards.
Whatever the cause, this leads to time sinks and data silos, which in turn hinders collaboration and throws up roadblocks to your workflow for updating BIM models. That runs contrary to the entire purpose of a BIM framework, which is to promote full collaboration.
Consider moving your BIM models and associated data to the cloud or making them part of the CDE for the project. This way, project stakeholders at every level will benefit from seamless collaboration and access.
Wrapping up
Yes, there can be substantial challenges in updating a BIM model. But they're not insurmountable. Some are fundamental issues you should address at the very outset of your BIM journey, like training and development, and software standards.
Other challenges you can tackle as they arise, such as circumnavigating local data storage silos or limited accessibility to the site for daily scans. The essential takeaway is that no problem is too large for the confident laser-scanning professional.
If you're interested in more articles about BIM, we've covered topics like everything you need to know about scan-to-BIM and 12 steps to bring an existing building into BIM.
You can also download our complimentary resource on using mobile mapping for CAD and BIM as-built documentation.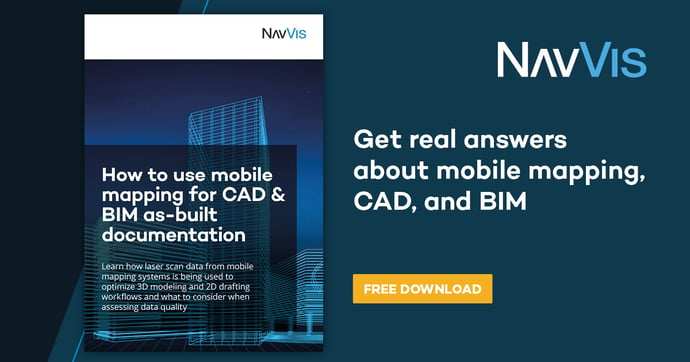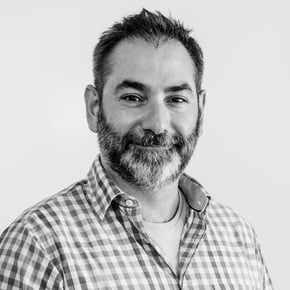 Bulent Yusuf
Bulent is the Content Marketing Manager at NavVis. He loves technology, writing, and above all speaking about himself in the third person.