The FutureWork360 project, which Hemminger Engineering undertook for the Fraunhofer Institute as part of the "Germany - Land of Ideas" initiative, is powered by NavVis technology.
Based in Esslingen, Germany, Hemminger Engineering offers multiple services in the field of geodata acquisition and geodata evaluation. In business for more than 50 years, the firm has customers in the automotive, energy and public sector industries, and much more.
"The challenges of the surveying industry today are to record data very quickly and accurately and to make it accessible to the customer," explains Christoph Wintrup, Managing Director at Hemminger Engineering.
"Of course, NavVis technology helps us do exactly this; capture data for our customers with speed and precision and make it available shortly afterward."
A recent project powered by NavVis is FutureWork360, which Hemminger Engineering undertook for the Fraunhofer Institute in Stuttgart as part of the "Germany - Land of Ideas" initiative.
FutureWork360 uses a digital twin to enhance the coordination of research projects in manufacturing, engineering and automation. Better communication between researchers is now possible – irrespective of time and place – while also making innovations known to a wider audience and advancing international networking and collaboration.
"The goal was to establish business and scientific communication between several partners, notably France's plastic processing industry, and bring them together in a shared virtual environment," says Christoph.
"With this project's conclusion, the client can now show and demonstrate technologies without anyone having to go on-site physically."
Especially now with the coronavirus crisis, research institutions and commercial companies are seeking new approaches to scientific and technical communication. Futurework360 has great potential to mitigate the impact.
Exploring innovations in 3D surveying and artificial intelligence
Marcel Döring is the Innovation Manager at Hemminger Engineering, and the specialist who took the lead on scanning two sites at the Fraunhofer Institute for the FutureWork360 project.
"When we arrive at the location to start mapping, we can set up the NavVis VLX wearable mapping system within 5 minutes and start scanning directly. We're incredibly fast," says Marcel.
"And then, at the end of the day, we have point clouds that are sufficiently high-quality for most use cases. I'd estimate that we manage to document several thousand square meters a day with NavVis VLX."
Also significant is the way that NavVis M6 and NavVis VLX can be used to complement each other when scanning in the field.
"We prefer using NavVis M6 when the site is more extensive, for example, when mapping large halls," he says.
"But the combination of both systems makes sense when scanning stairwells or narrow technical control centers. Or when we have minimal time to do the job and all our available tools are called into action."
In addition to 3D surveying, Hemminger Engineering are also exploring innovations in the field of artificial intelligence. The latest development is the automatic placement of points of interest (POI) in NavVis IVION Core (previously known as NavVis IndoorViewer), where objects are automatically recognized in the digitized building and set as POIs.
"The software adds specific metadata to the POIs," Marcel explains, "such as links to a website or a store link, and the customer has an enriched NavVis IVION Core instance."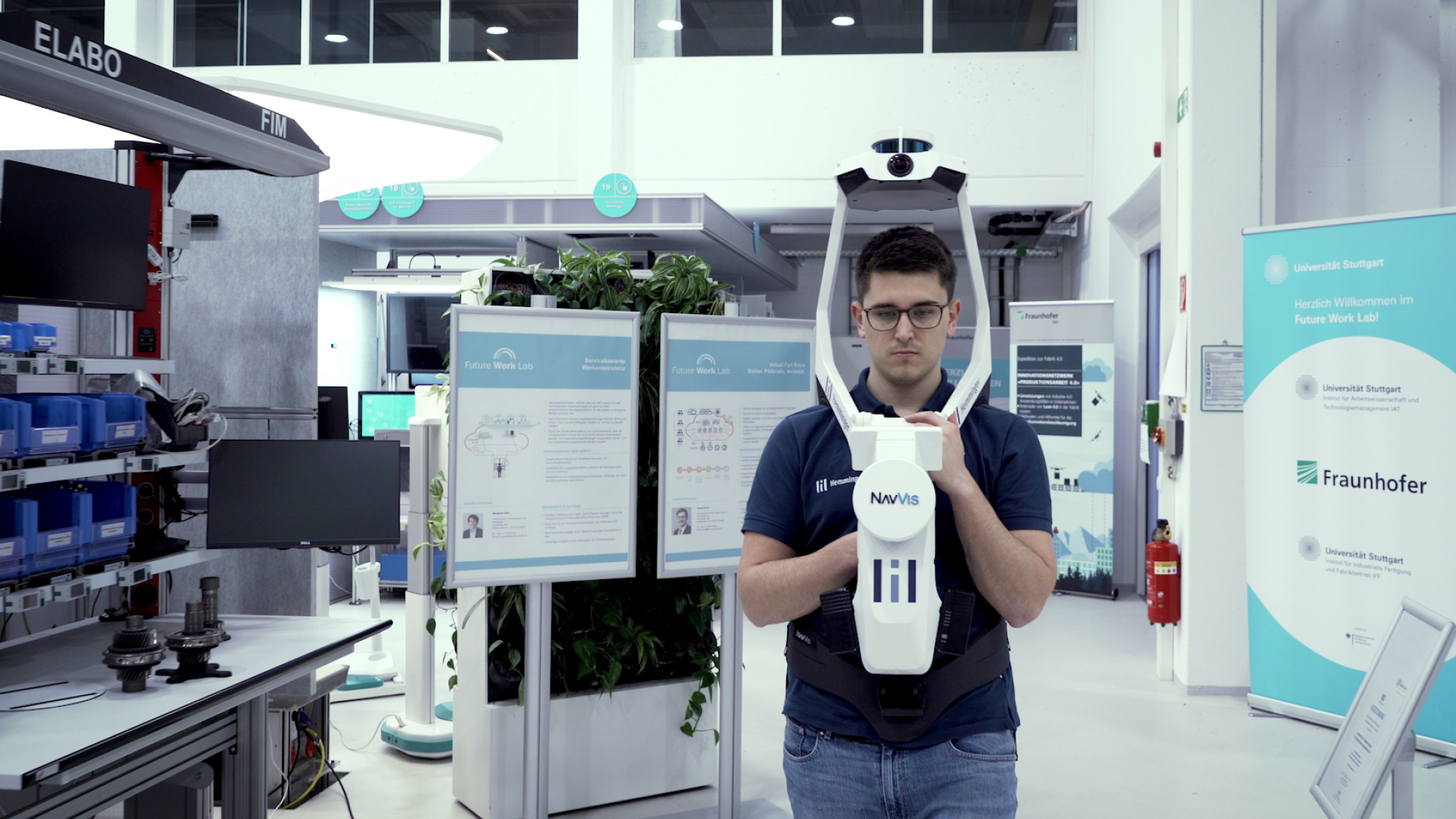 More projects, completed in shorter time, when scanning is faster
The success of the FutureWork360 project is just one in a line of many for the team at Hemminger Engineering.
According to Christoph Wintrup; "The indoor mapping business model at our company is developing so that we're not only using the data for 3D modeling, but we're also using the data for entirely different applications – for example, marketing, visualization, and training."
The upshot of this is that the firm can take on more projects and deliver them to completion much faster than before.
"Today we can take on more projects," continues Christoph. "We can realize them in a shorter time because scanning is faster than before and reduces time spent on site. Plus, we can derive much more data from mapping and offer additional services beyond pure 3D modeling."
But in the end, the most important metric is going to be customer satisfaction. And this is certainly the case with all the stakeholders in FutureWork360.
"It's the first time a digital twin has been used as an alternative form of communication," explains project manager Dr. Stephan Wilhelm at Fraunhofer Institute.
"Right now, people are unable to travel and are being asked to avoid all direct contact. By using web sessions and a virtual tour, they can continue to work on a project as best as possible."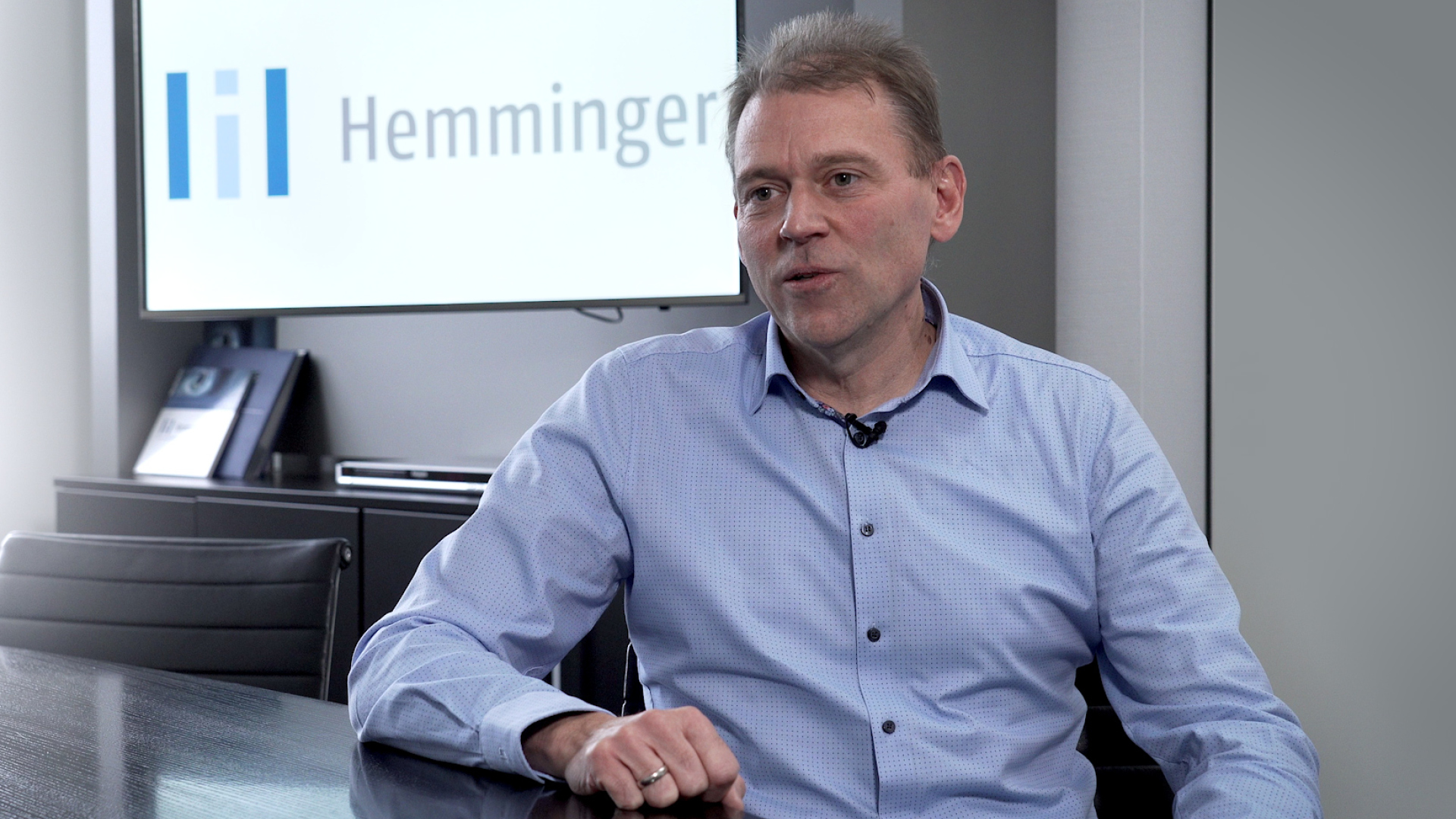 Keen to learn more about NavVis technology and the ways it can support your business? Click on the button below to book a demo, and one of our experts will be in touch.