Here are six examples of how the NavVis Digital Factory Solution can turbocharge a global manufacturing network, supporting professionals in supply chain, engineering and operations.
The promise of the NavVis Digital Factory Solution is an up-to-date digital twin of your production facilities that will revolutionize the effectiveness of your planning and operations.
Using a global scanning service to rapidly capture your entire production network, you can generate as-is documentation with speed and accuracy. And with remote factory access that provides all stakeholders with the necessary information through an easy-to-use web interface, you'll be empowered to make the right decisions the first time, every time.
Below are six high-value use cases for NavVis technology in the digital factory – ranging from equipment relocation to 5S and Gemba Walks, layout and assembly line planning to best practice sharing – with links to further information.
1. Equipment relocation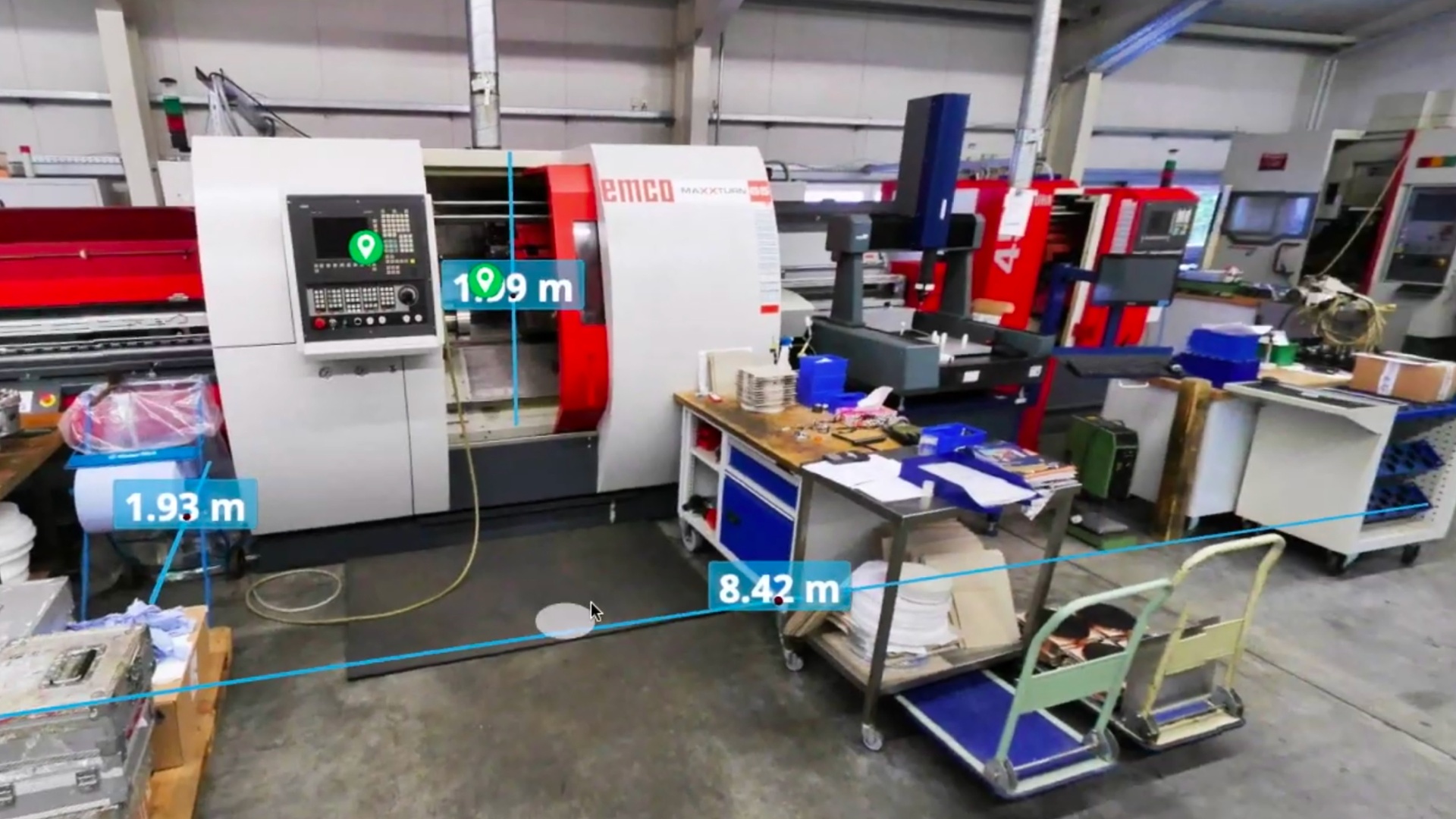 To transfer resources within a global network, a central planning team will frequently evaluate their entire stock of machinery, e.g., large heavy equipment and assembly lines. The information they provide feeds into the logistics of transportation, organization, and installation of such equipment.
For this reason, planners need up-to-date CAD (computer-aided design) data of both the donor factory and the recipient. They'll also need access to the latest documentation and evaluation on the condition of the equipment. And once the facility is disassembled, it's critical to know how to put it all back together at its destination!
That's where the NavVis Digital Factory Solution enters the picture. Using NavVis IVION Enterprise, 3D visualization software that's accessible from any standard web browser, factory planners have a powerful, easy-to-use tool to organize their assembly lines and install equipment.
More about equipment relocation.
2. Layout and assembly line planning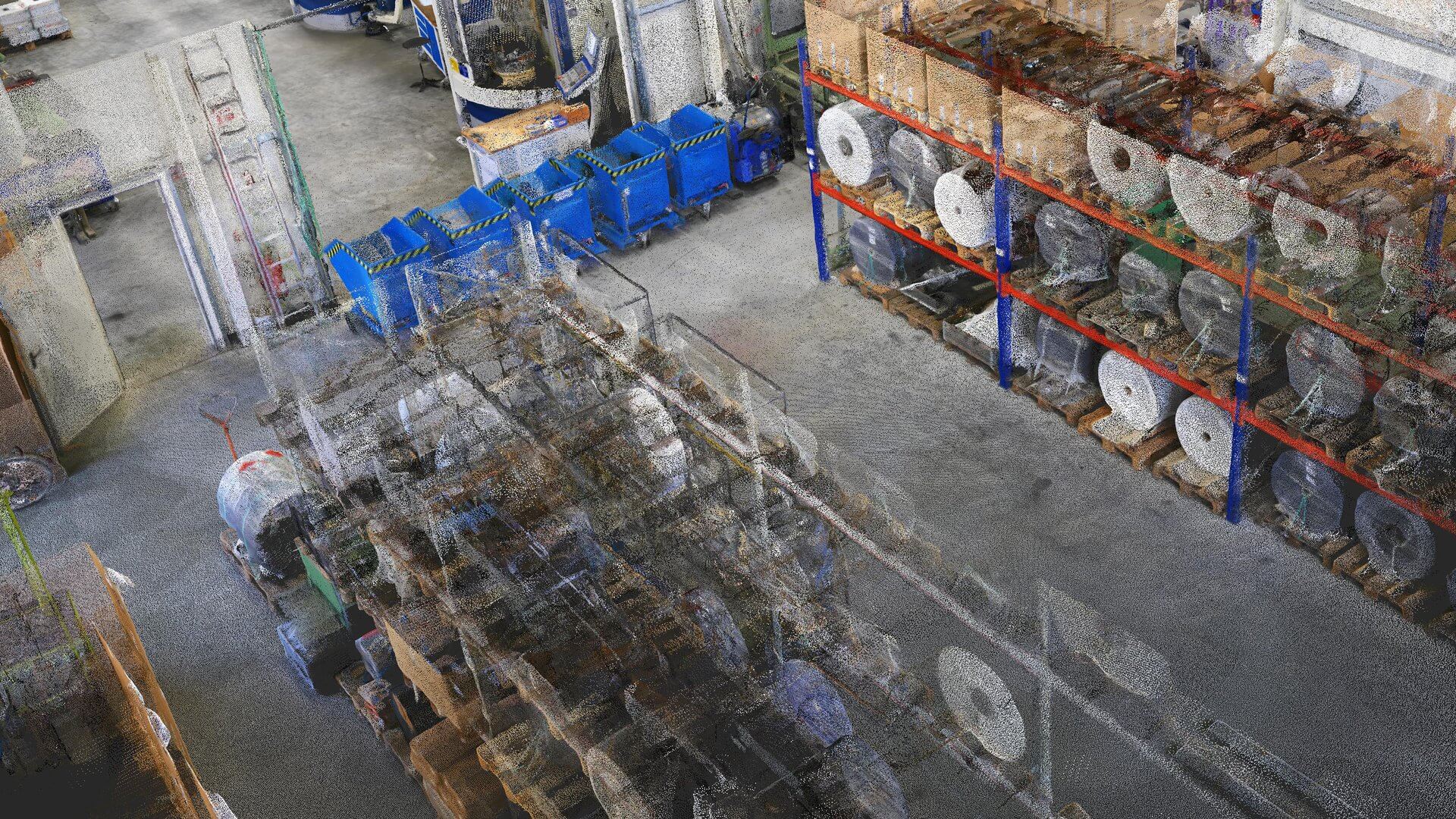 Layout and assembly line planning is the arrangement of all equipment, machinery, and furnishings within a building, in accordance with a company's performance goals. Typically, a Central Factory Layout or Assembly Line Planning Department – or Industrial Engineering Department – would subdivide the task into conceptualization, detailed planning, and execution.
NavVis IVION Enterprise enables all stakeholders to virtually inspect different layouts and communicate more efficiently with each other. Managers and teams can remotely visit sites to understand machines, tools, and even entire factory layouts. This empowers them to quickly make qualified decisions, eliminating the need to be on-site while also making substantial savings on travel time and costs.
More about layout and assembly line planning.
3. Global manufacturing operations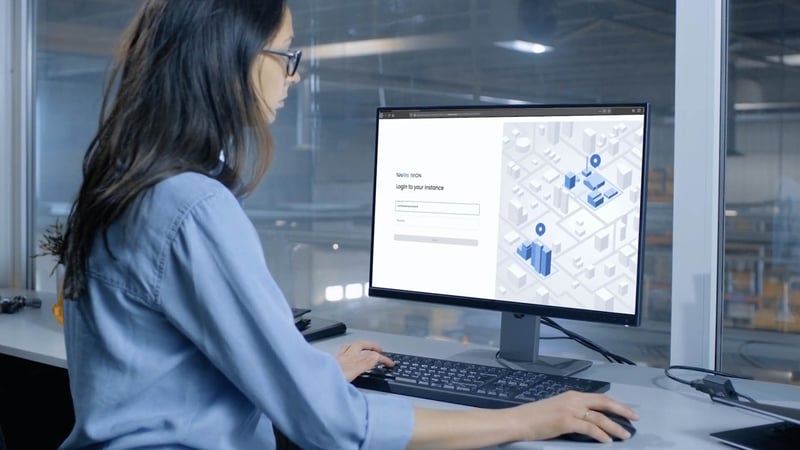 If the goal in your organization is to have greater flexibility in production, not to mention fast optimization of your global production network, then look no further than NavVis IVION Enterprise.
NavVis IVION Enterprise enables global operations managers and their teams to virtually inspect and compare multiple production sites all over the world, all from within a web browser.
They won't have to physically travel so often. They can remotely visit a site to gain a full understanding of machines, tools, and even entire factory layouts.
With the complete picture, teams are empowered to quickly make qualified decisions – in full confidence – orientated towards major gains in productivity, efficiency, and profitability.
More about global manufacting operations.
4. 5S and Gemba Walks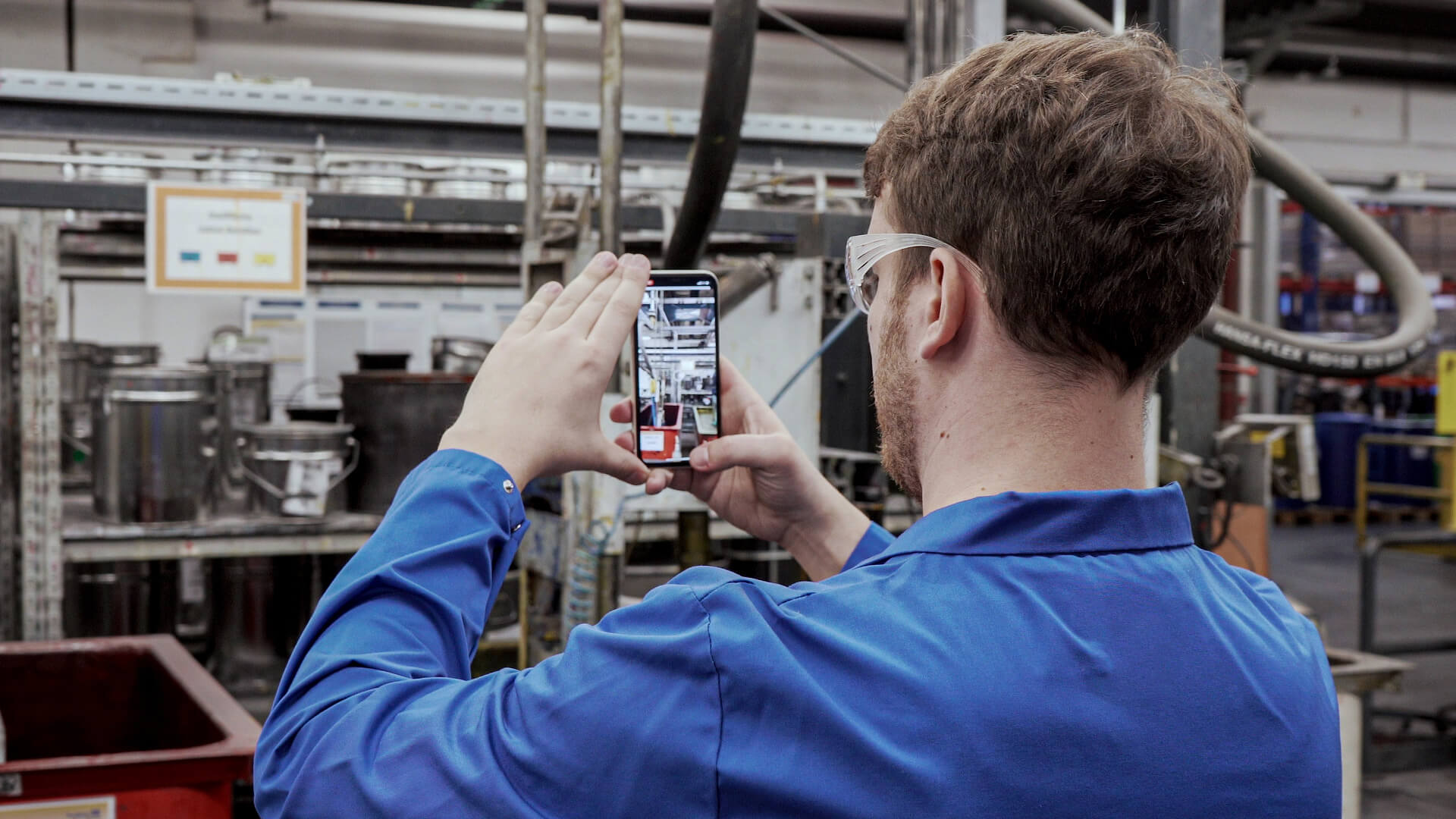 NavVis IVION Go is an indispensible mobile application for a 5S or Gemba Walk, accompanying production managers on their visits to the place where value is created. After locating themselves in the facility, the manager can quickly review the current status of production at their position via Points of Interest, plus data from previous walks and tasks which are currently open.
New findings can be documented easily with a few clicks on their smartphone or tablet; they simply create a categorized POI and add relevant information such as the name of the person submitting the report, a description of the process, its location in the factory, and supporting pictures.
Points of Interest can also be sent to colleagues, quickly and simply, using standard methods for sharing from a smart device. These POIs can be accessed from within NavVis IVION Enterprise, where professionals in global supply chain, engineering and operations can make decisions with confidence using reliable, detailed visualizations of their factories and production assets.
More about 5S and Gemba Walks.
5. Best practice sharing
Responsibility for documenting a best practice lies with Continuous Improvement (CI) Managers. In this role, a local CI Manager not only submits best practices of their facility to Central HQ, but they'll also evaluate whether best practices shared by the head office can be implemented in their own facility.
Further up the chain, central CI teams must assess the ideas and proposals for best practices submitted to them from multiple sites. If they're viable, then the team makes them available to other factories while providing support for implementation.
NavVis IVION Enterprise and NavVis IVION Go are a unique pair of visual tools that enable anyone on the shop floor to present new ideas from within their spatial context. A CI manager can quickly share best practice initiatives with a URL that's easy to access, understand and implement, and be rest assured that the recipients have all the information they need for a proper review.
Adding a spatial context streamlines the communication of ideas and improves the adoption rate of best practices across the global production network. It also leads to greater standardization, additional cost savings, and worldwide improvements to product quality.
More about best practice sharing.
6. Visual interfaces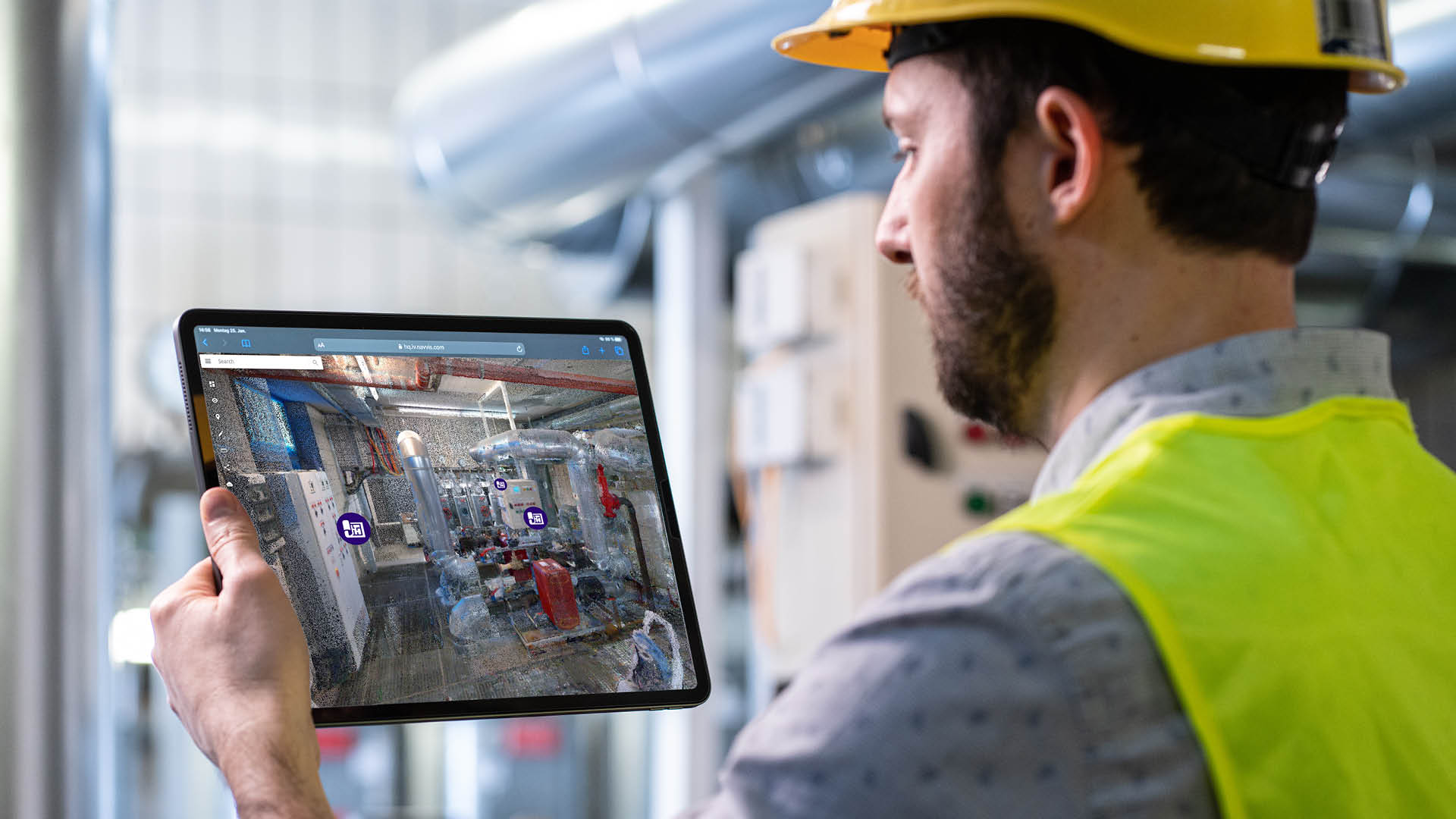 This digital factory use case is to supplement Internet of Things (IoT) and other smart devices installed at production plants with positioning data. A dashboard with a visual interface containing spatial intelligence can present a unified data stream with multiple levels of granularity, ranging from the production network or the individual plant, right down to the shop floor or the machine itself.
Production planners and facility managers can access performance insights and identify areas and processes for improvements in real time within the context of factory space. And these insights needn't be limited to a handful of personnel, but made available to every factory worker for better understanding and efficiency.
Using NavVis IVION Enterprise, for example, you can execute basic commands and controls directly. And you can compare the performance of similar areas in different production sites, identifying areas of commonality and scope for improvement. You could even establish a layout "benchmark" with the best performance and use that as the basis for setting up a new factory or production line.
Further information about the NavVis Digital Factory Solution
Would you like to learn more about the ways that NavVis technology can enhance the digital factory? Contact us for more information, or download a copy of our free guide to getting started with your digital factory implementation.