Co-heads of NavVis IVION, Robert Huitl & Hans Hiptmair, shared how they got to where they are today and how they successfully share a leadership role.
People are at the heart of NavVis. We're much more than the innovative technology we've developed; we're a dynamic, culturally diverse, close-knit group working together to achieve remarkable things. That's why we launched the NavVis Employee Spotlight. We're showcasing to future candidates what life is like at NavVis, and the inspiring people with whom you could collaborate.
In this edition of our series, we spoke with Robert Huitl and Hans Hiptmair, who share a joint leadership role as Co-heads of NavVis IVION. Both bringing in extensive background knowledge and experience, these two are constantly taking our flagship software to the next level. Read on to find out how they do it, and at the end, find out one hobby they share!
Q: Tell us a little bit about your background and how you became Co-heads of NavVis IVION.
Robert (who is also a co-founder of NavVis): I studied electrical engineering at TUM and met my co-founders after I came back from a year abroad and was looking for an interesting topic for my master thesis. Then, before pursuing my university degree, I spent a lot of time teaching myself programming and software engineering.
During my time in my PhD program, I was able to combine all these skills and wrote the first versions of the software that we founded the company with – it already involved laser scanning buildings, automatically taking pictures, and making that data available in a web browser with a (back then) revolutionary new technology (WebGL).
Over the past 9 years, we were able to continuously grow the company and build up a strong team. In my immediate sphere of influence, this is the IVION team that is building our web-based software that makes digital buildings available for everybody. So, I naturally grew into the role of the Head of IVION and found a really strong and valued partner in Hans to complement my skills and take some load off my shoulders.
Hans: I grew up in a city in Bavaria (which is famous for its Christmas market) and eventually moved to Munich when I went to study Theoretical Physics. However, I quickly realized that I wanted to work on something more hands-on, so after my studies, I decided to try freelancing as a web developer. I followed that path to a small company in the product marketing domain, where I continued learning technical things about backend & frontend development and deploying web-based applications to scalable cloud environments.
From there is where I found NavVis, initially joining as a full stack developer, and thanks to the supportive environment, I was able to continuously develop my technical skills. During this development, I picked up Scrum and eventually became the Scrum Master for the entire IVION team. Through this, I realized I really enjoyed taking care of the team and our development processes. After this, I feel it was a natural progression to co-leading the IVION team with Robert.
Q: What is your favorite thing about sharing a leadership position?
Robert: For me, there are a few reasons why I think a joint leadership position works well for us. First of all, I have a built-in sparring partner. No decision I make has to be made alone, and I have Hans to rely on as a sounding board, and vice versa.
Also, it's extremely helpful in times when one of us is not available. When we go on vacation, for example, we feel comfortable completely logging off, knowing that we have the other to make important decisions in our absence.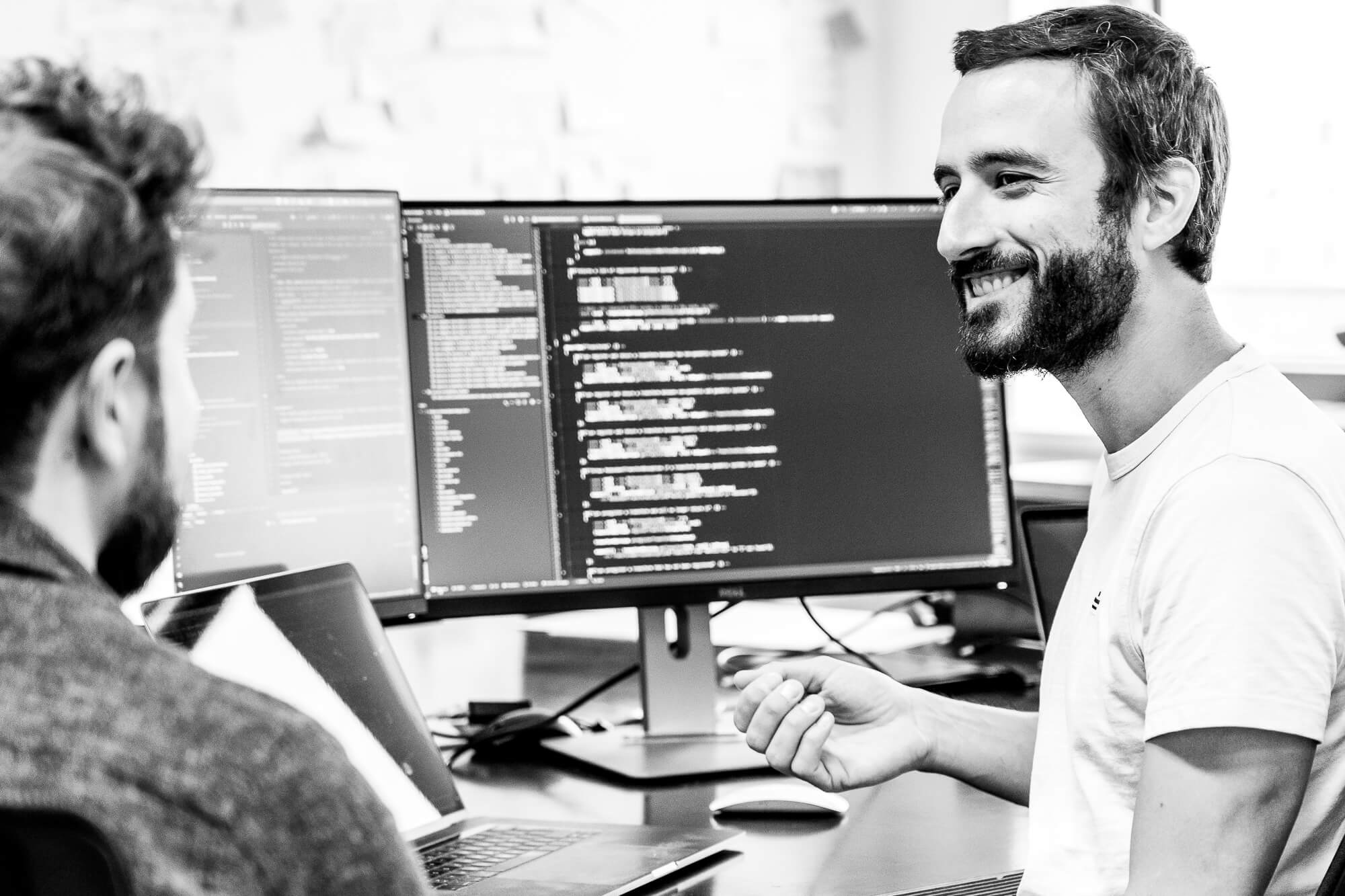 "I think this makes our decisions even stronger because we have each other to speak up if something could be done in a better way."
Q: Do you think your differences complement each other?
Hans: Definitely! While we both share the same passion for technology, Robert is one of the smartest people I've ever worked with. You can basically ask him anything about our tech stack and he either knows the solution to your problem or is able to ask the right questions to help you get there on your own. I think I complement him well by handling more team-related tasks.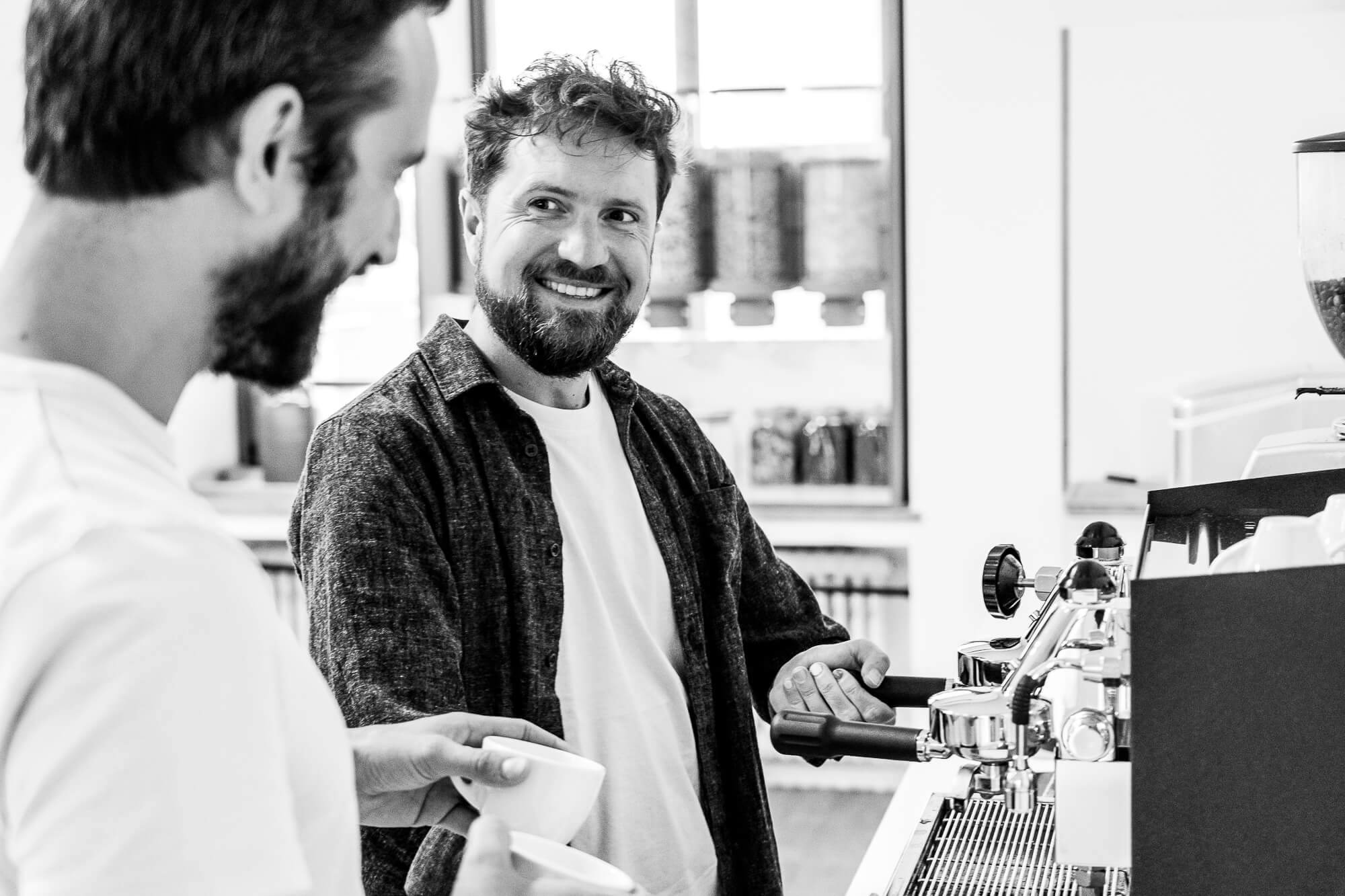 "This position benefits well from having both of us - I try to take over some of the management tasks so he has more time to focus on the technical side of things."
Q: How do you handle disagreements?
Both: When we do disagree, which is not very often, it's typically about something not fundamental to our work or the vision of NavVis. When it does happen, although we may not be of the same opinion immediately, we try to focus on getting to the root cause of why we think differently.
Along the way to finding the root cause, we normally find a compromise. We know that some topics or decisions are not worth further discussion, because we trust one another and know that there is a reason someone feels strongly about a certain idea.
Q: How do you like to recharge or take a break?
Hans: I love to spend time outside and away from my screen, for example, playing table tennis. Additionally, in recent years I've been taking what I call "work-ations" or work vacations. Last year, I spent the whole month of November working from Portugal. That's a cool perk of working for NavVis and our hybrid work setup – I'm able to be just as productive and get my work done, but also enjoy the beach in the winter.
Robert: In lots of different ways! I enjoy walking my dog, Gaja, hiking in the mountains, snowboarding & skiing (Editor's note: he doesn't have a favorite, I really pressed the matter!), FPV drone flying, building digital factories in a game called Factorio, and more.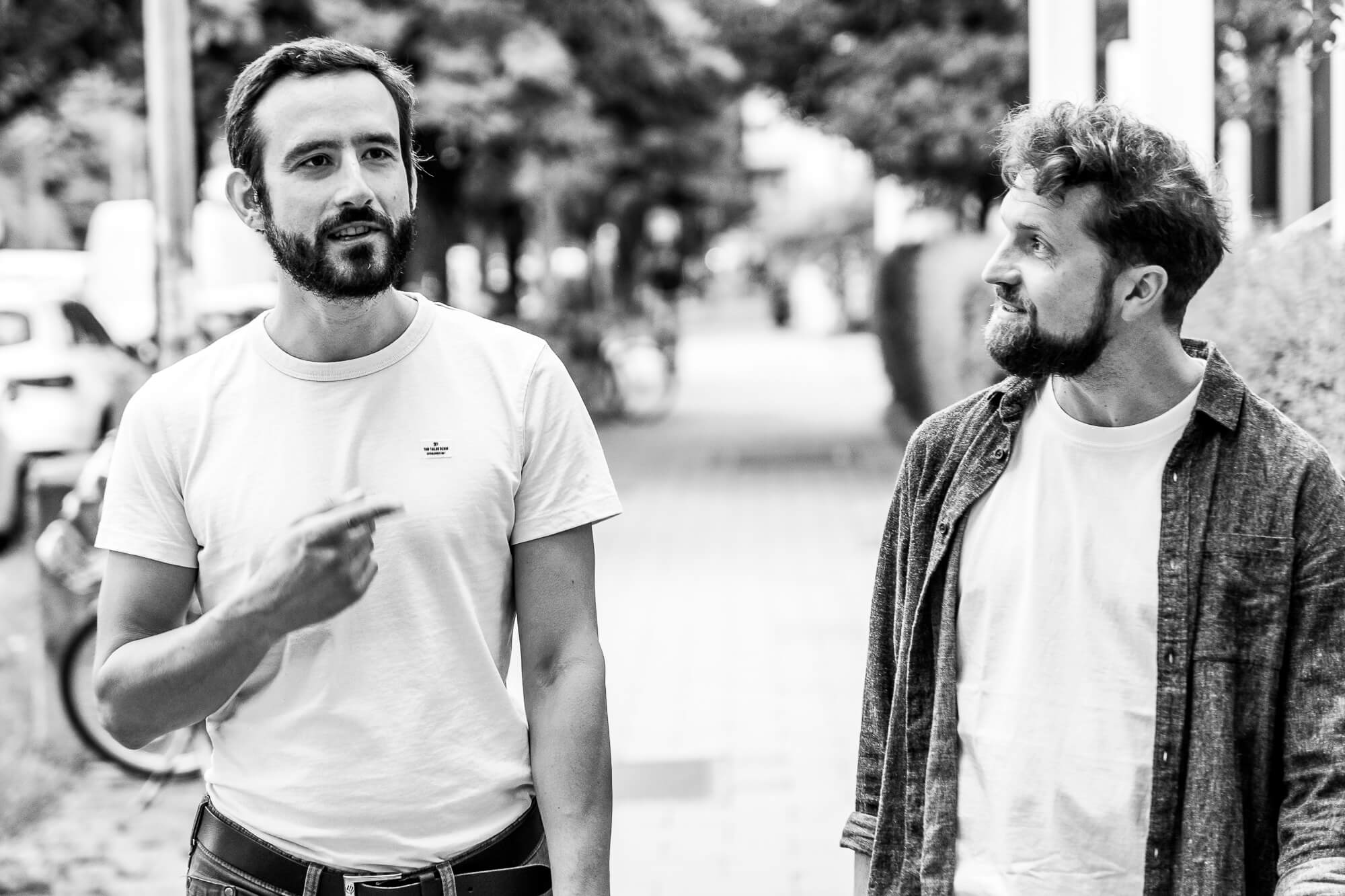 Q: What is something that might surprise us about each of you?
Robert: I love to develop new skills and go deep into learning about random topics. For example, I recently learned a lot about electronic music production (thanks to YouTube).
Hans: And actually, while I seem like a very calm person, I really enjoy playing loud techno music at parties as a hobby DJ.
Do you want to join Robert and Hans in a flexible, dynamic, inspiring work environment? Check out our open positions, we are hiring across all departments!