In a pilot project, Audi is testing autonomous scanning based on NavVis technology. The robot dog Spot developed by Boston Dynamics serves as the carrier.
The premium car manufacturer Audi is on its way to fully connected smart production to plan and produce in a connected and efficient manner.
One aspect of this fundamental revolution is fully digitized production sites, and the NavVis Digital Factory Solution makes an important contribution to its innovative redesign. The mobile laser scanner, NavVis VLX, generates high-resolution 3D models from point clouds and captures panoramic images at unprecedented speed and quality. Then, on the web-based platform, NavVis IVION Enterprise, internationally distributed inspection and planning teams can work based on the same 3D models. For many tasks, time-consuming on-site inspections are no longer necessary, streamlining production, making it more efficient, and promising a sustainable competitive advantage.
New processes through the production of electric vehicles (EVs)
Why is this digitalization necessary? Because converting these production facilities to produce electric vehicles requires massive changes.
Before the sites were digitalized by NavVis technology, planners used to use inventory plans and on-site inspections to gain an overview of the current status of the production environment and plan the production of new models. Now, they largely can carry out these processes on their computers. The effort required for this is much lower, and the data is also more up-to-date than 2D/3D plans, which are often outdated.
Site digitalization at Audi began in 2017, and since then, the entire VW Group has digitally captured a total of four million square meters of factory space at VW sites worldwide using NavVis laser scanning technology - an area larger than New York's Central Park.
Today, more and more teams within the VW Group are working based on NavVis data and discovering the benefits of virtual planning using these digitalized facilities. In 2022, the network includes many Volkswagen Group brands, including Audi in Neckarsulm, Ingolstadt Györ, Brussels, San José Chiapa, VW in Wolfsburg, Emden, Hanover, and Chattanooga, and Škoda in Mladá Boleslav and Kvasiny. And this is just the beginning: the digitalized area will be nearly doubled as early as next year.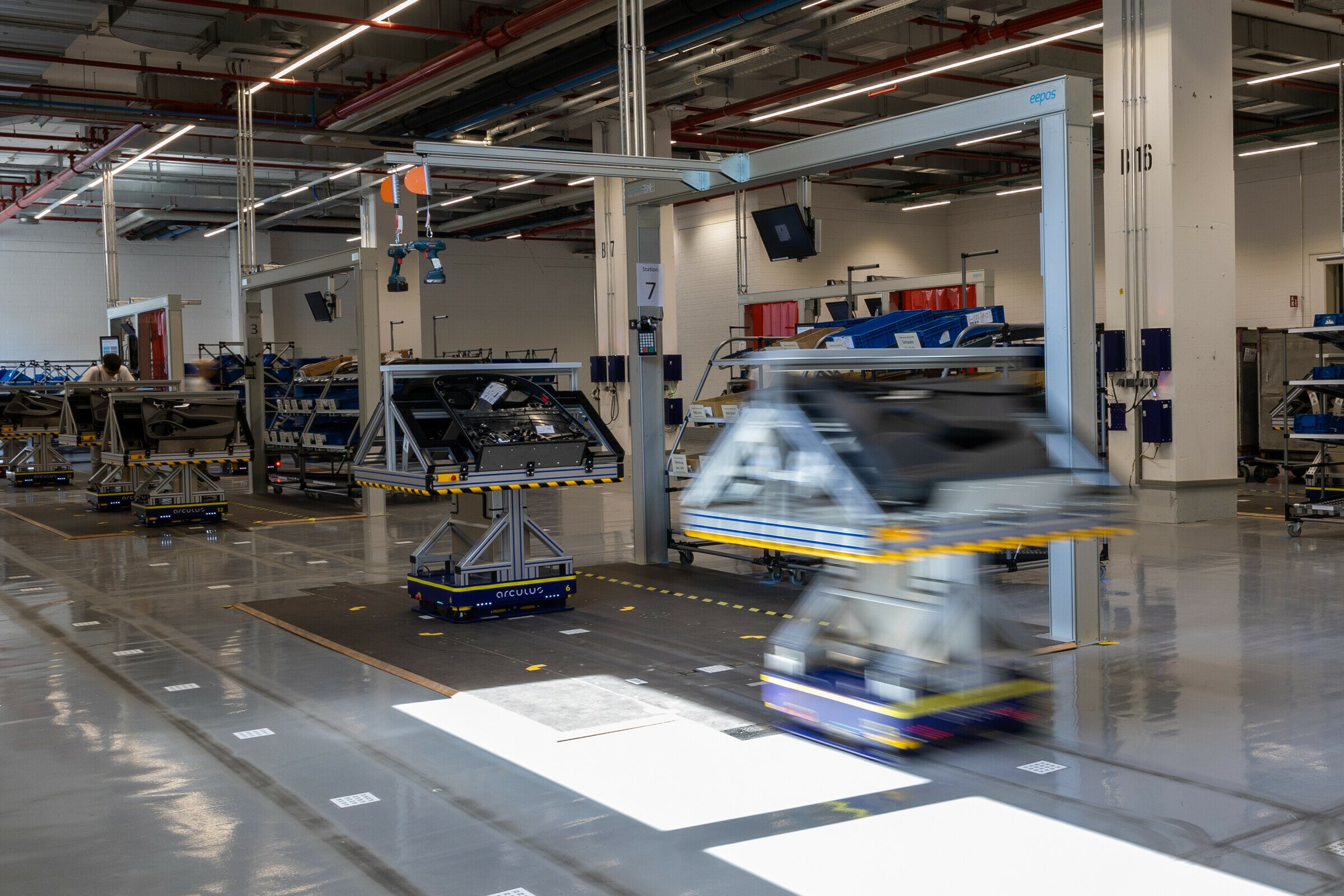 At Audi, André Bongartz, Project Manager for Digitization in Manufacturing, and his team have been working with NavVis since 2018 to decouple production planning from on-site presence. The result is entire production facilities and halls full of machines and racks that can be walked through virtually - which provide the working basis for internationally distributed, jointly operating planning teams.
Globally connected teams united in NavVis IVION Enterprise
Based on the digitalization of their facilities, globally connected teams can implement brand-new production methods. For example, logistics planners at VW Group design and modify logistics concepts for the implementation and ramp-up of the new platform to produce EVs.
To do this, they download highly precise 3D models and data from NavVis IVION and upload them in their usual CAD software. If, for example, walls or pillars must be moved in the halls to set up the new production line, the planners can visualize the changes in the walk-through 3D models.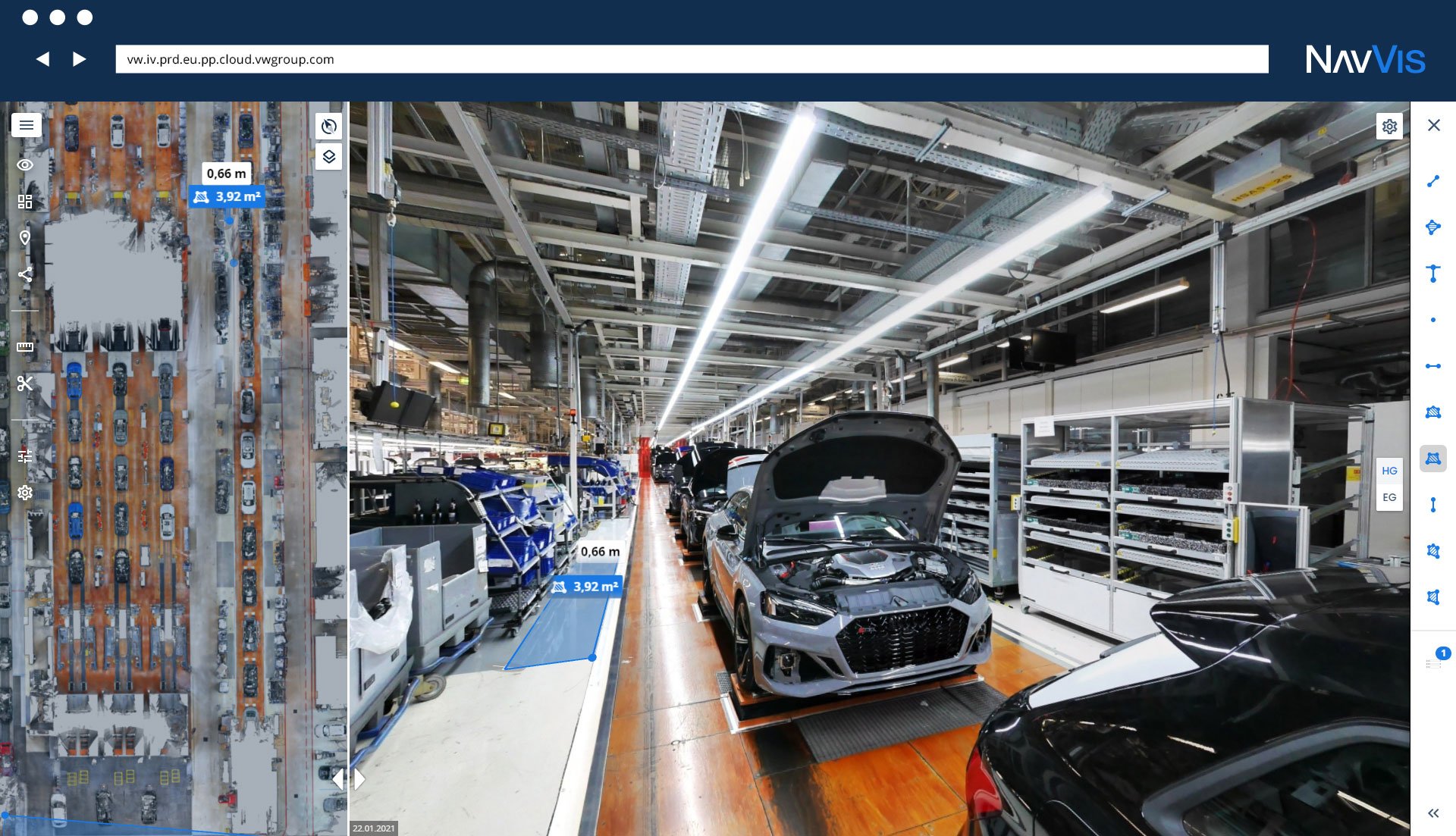 One particularly important aspect in planning the plant layout, for example, is the lanes: This refers to all the paths along the production line on which forklifts, automated guided vehicles (AGVs), and tractor-trailer combinations with containers, some of which are over 2.5 meters high, travel to deliver the parts required for assembly.
Using the captured 3D data, VW planners can quickly determine the maximum height of objects that could be transported without risk of collision. They're also able to further plan and simulate AGV routes.
Several hours of savings per day
In order to design changes in a production hall so that all important aspects are considered, all stakeholders must have a good understanding of the plant layout. For this purpose, workshops are held during the conception and installation phases.
To discuss the layout of production lines, on-site inspections on the shop floor have been an indispensable part of these workshops. The position of elements such as conveyors and robots had to be confirmed or updated afterward, all by hand. This kind of manual preparation could sometimes take weeks.
Today, thanks to features such as advanced measurement or the very high resolution of panoramic images in NavVis IVION Enterprise, several hours per day can be saved by eliminating the need for on-site inspections - the plant visit takes place virtually. The 3D views created with NavVis technology are a tremendous help in this process, especially when the point clouds are combined with data from the CAD software used to design the new layout. Communication and decision-making are made much easier by these new processes.
A pilot project at Audi is testing autonomous scanning
VW Group subsidiary Audi is taking it one step further. The premium manufacturer is currently testing autonomous scanning using NavVis technology in an initial pilot project. The robotic dog "Spot", developed by Boston Dynamics, serves as the carrier platform for NavVis VLX. The dog autonomously walks through production facilities and, equipped with NavVis VLX, records 3D scans and point clouds.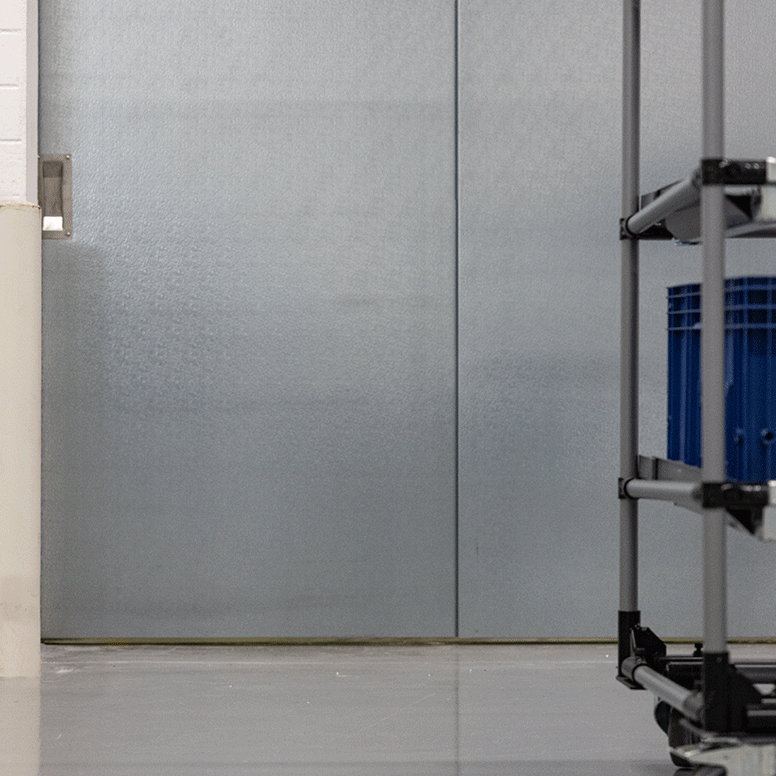 Why exactly? "We are testing whether it is possible to scan autonomously in a production environment," says project manager André Bongartz. So far, the results have been extremely satisfactory, he adds. The automotive group hopes autonomous scanning will give it another competitive edge: the project group's goal is to install a system that can scan around the clock from Friday evening to Monday morning, for example. "The dog doesn't need breaks, so we would save a lot of time and financial resources," says Bongartz.
Audi also hopes the autonomous scanning solution will make it easier to track 3D data and point clouds. "Production changes continuously, so we want to scan regularly," Bongartz said. This is considerably easier to realize with the dog than before, he adds. However, before the solution can be used productively, a few questions still need to be answered, and the legal framework conditions need to be clarified. Nevertheless, Bongartz is certain that "autonomous scanning is the future."

Sponsored by the Federal Ministry of Education and Research
Funding code: 01IS20031A
Project description: KMU-innovativ - Verbundprojekt KIMaps: AI-driven autonomous generation of interactive, high-resolution maps for dynamic indoor spaces.