With NavVis VLX 2, reality capture professionals have a mobile mapping system optimized for outdoor and indoor sites to tackle demanding projects in the field.
Would you like to step outside? Now you can with NavVis VLX 2, the newest iteration of our flagship mobile mapping system.
Move seamlessly between indoor and outdoor environments for your reality capture projects, and get it done with protection against the elements and a refined design for enhanced comfort during operation.
"We're incredibly proud of what our teams in Design & Engineering and Mapping & Perception have achieved with NavVis VLX 2", says Georg Schroth, Chief Technology Officer at NavVis.
"Reality capture professionals can now venture outside the building to generate the same high-quality point clouds and images as they might have done inside, and our first-of-its-kind mobile mapping system has a greater range of applications and use cases."
What's new in NavVis VLX 2?
NavVis VLX 2 is optimized for scanning in both indoor and outdoor environments, and a carbon-fiber frame that reduces overall weight. Every unit is protected against dust during operation using special filters. And with a new design transport case, NavVis VLX can be checked as luggage for air travel without worry.
Let's recap more of the standard features and quality-of-life improvements:
1) Dynamic scanning
Up to 10 times faster than a terrestrial laser scanner, NavVis VLX 2 provides your team with versatility when they need it most. In a single scanning session, you could tackle a complex technical room with low ceilings, and then move outside for exterior scans of the same building located on a busy construction site.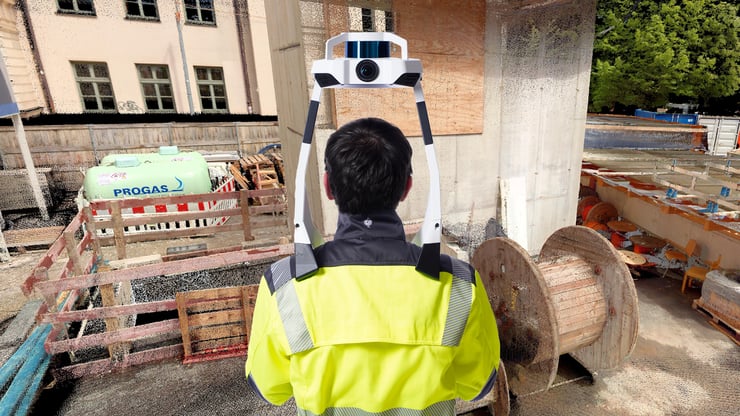 2) Superb accuracy
For reliable, survey-grade accuracy, NavVis VLX 2 is powered by precision SLAM technology that's entirely in a class of its own. The algorithm has been improved to make it more robust, especially in outdoor environments with plants and trees. And with regular System Software updates – just like NavVis VLX 1 – users will continue to benefit from accuracy improvements now and in the future.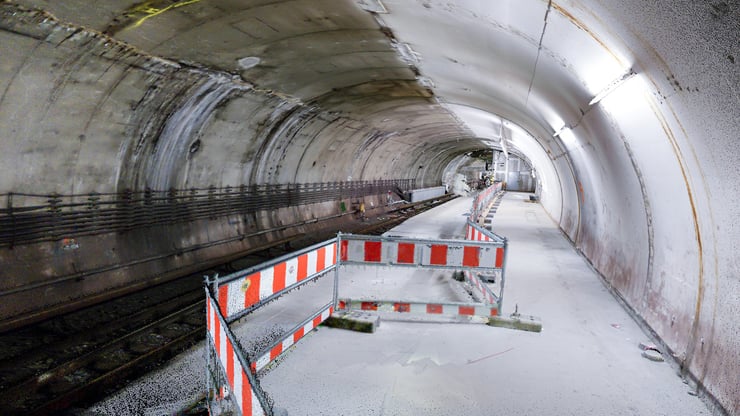 3) All-in-one reality capture
NavVis VLX 2 takes 3D measurements with a proven setup – two multi-layer LiDAR sensors and a proprietary SLAM algorithm – to deliver survey-grade point clouds. Plus, panoramic photography is made possible thanks to four 20 MP cameras positioned on top of the device, taking high-resolution images in every direction without the operator obstructing the field of view.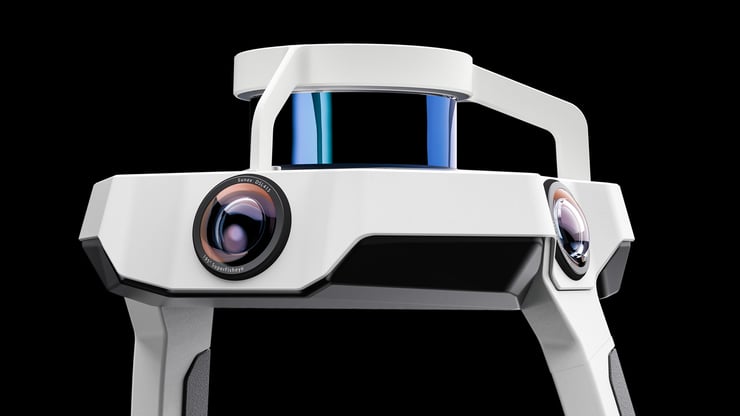 4) Precision meets ergonomics
NavVis VLX is a new class of wearable devices where operators can comfortably scan at the speed of walking. The forward-facing design allows for targeted scanning, together with a built-in screen for optimal viewing. New to NavVis VLX 2 are grip pads and improved shoulder pads for easier movement and handling.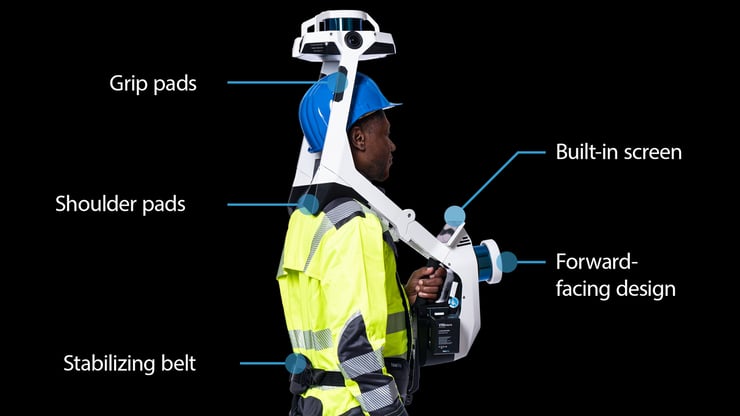 5) Live mapping feedback
Don't miss a single detail as you move through the location; monitor your scanning progress in real time using the chest-height touchscreen interface and make course corrections on the fly.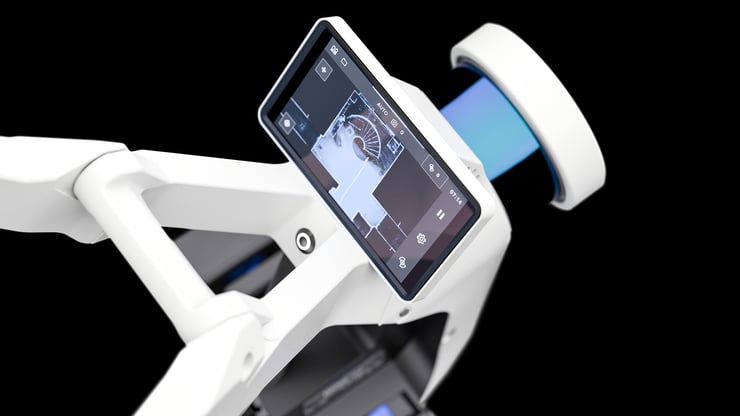 6) Georegistration
NavVis VLX 2 is fully compatible with standard tools in the field. It can capture control points in a local site coordinate system measured by Total Stations and GNSS rovers and supports national and global coordinates for precise geo-registration and alignment of datasets.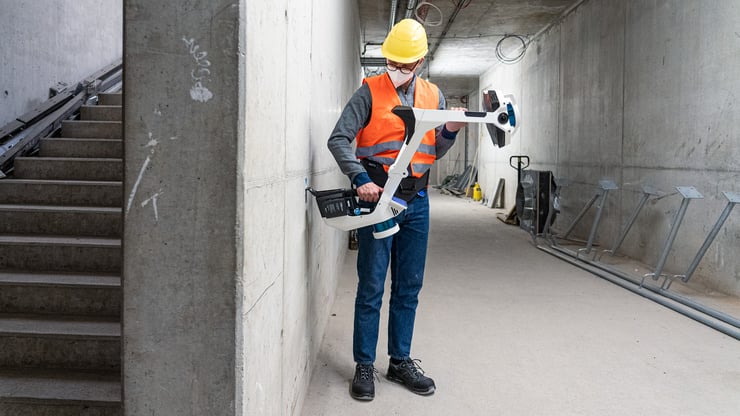 Capture survey-grade point clouds while in motion
The SLAM algorithm onboard every NavVis mobile mapping system has been specially developed to overcome the challenges of capturing high-quality point cloud data while in motion.
Not only can you expect to see point clouds with color and realistic texturing, but also point cloud surface reconstruction that preserves details while removing noise, for more efficient use in 2D drawings and 3D models.
With our custom dynamic object removal software, persons that move through the field of view while scanning are automatically detected and removed from point clouds during post-processing.
And our robust SLAM algorithms can capture an entire building with speed and precision, including the exterior facade and surroundings so that the job gets done quicker and with less downtime.
Wrapping up
NavVis offers the most accurate mobile mapping systems on the market. Used together with NavVis IVION, professionals in the laser scanning, surveying and AEC industries have an end-to-end reality capture solution. And now with NavVis VLX 2, a mobile mapping device ready for outdoor use and even more applications, there's never been a better time to join the mobile mapping revolution and grow your business.