Employees share what a company guiding principle means to them, and how they choose to embody these values.
People are the soul of NavVis. We're more than the innovative technology we've developed; we're a dynamic, culturally diverse, close-knit group who work together to achieve remarkable things.
One of the ways we make this happen is through our guiding principles. These are seven core values that shape our company culture, which you can learn more about here. They were developed from the ground-up with a steering committee drawn from every corner of the company.
In this series we'll explore one guiding principle in more detail by polling a random group of employees. This week's guiding principle under the spotlight: "Together we build NavVis."
Individuals play an important role in the collective success of NavVis by contributing to an environment of caring and mutual respect. We like to roll up our sleeves and support each other where necessary.
Nancy / Customer Experience Team
"Everyone at NavVis brings their prior professional experience and technological background, spanning lots of different industries, whether it's software, hardware, or customer training. Yet we all came here to bring this knowledge together and focus on spatial technology.
As solution engineer, I'm naturally involved in so many cross-team workflows, where different teams with different personalities and focus points must come together to find a common solution that works for all of us.
And I love to kickstart improvements here, getting people involved, hearing ideas from all sides and mediating in-between, especially in an agile way – improve step-by-step and adjust our workflows for what we need."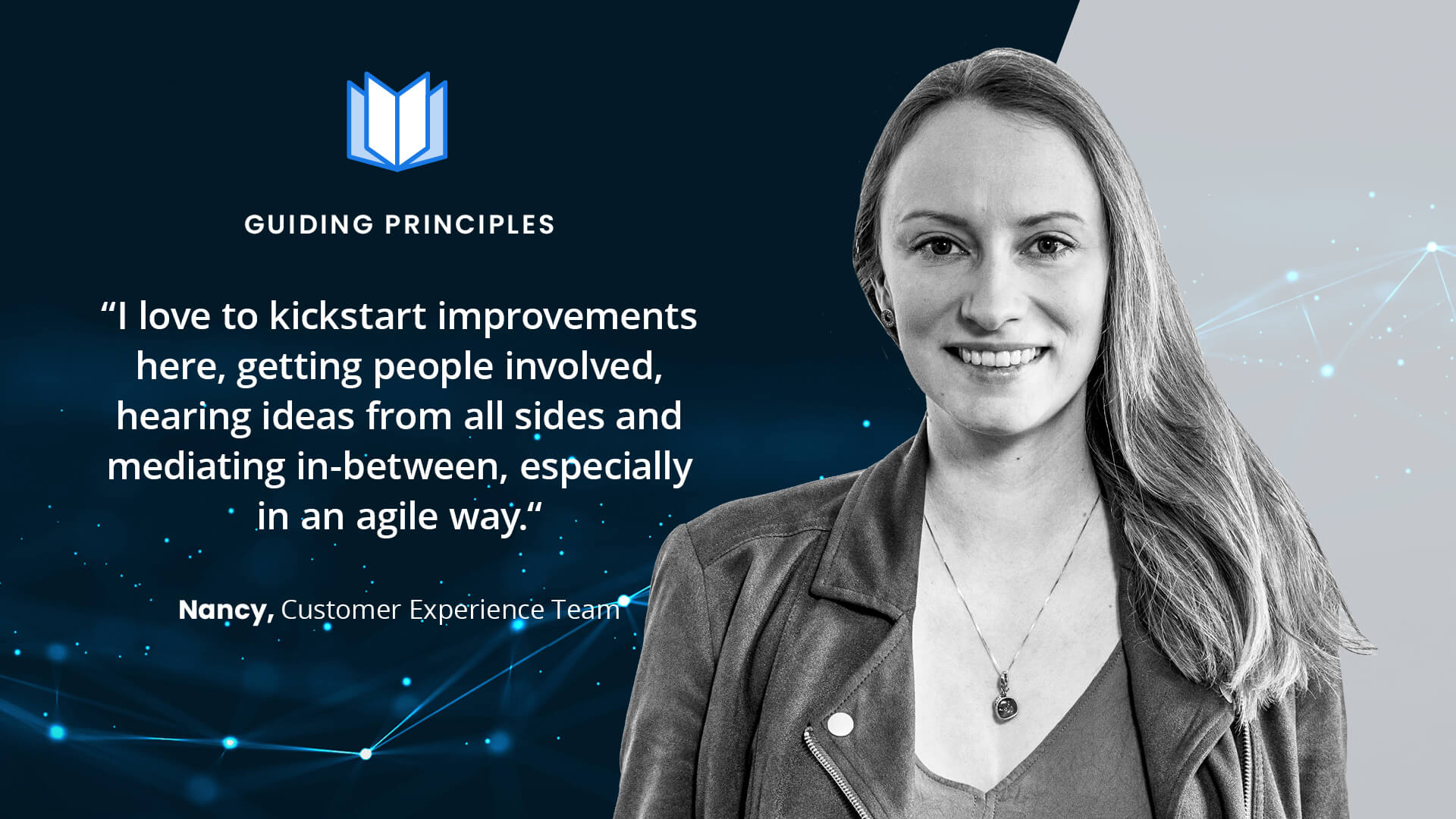 Nikita / NavVis IVION Team
"It means that everybody contributes to the company development. And it doesn't stop with the work we do; it goes beyond that. It's the relationships we build, traditions that we lay, and the knowledge we share."
Nils / Design & Engineering Team
"We make decisions together. We're dictated by the best solution, no matter where it comes from. I enjoy open-minded discussions; I like to give people time to express their opinion and try to understand their point of view before I express mine. Also: 'together we build NavVis' can be simply expressed when emptying the dishwasher side-by-side with the company founders. Thanks for staying grounded."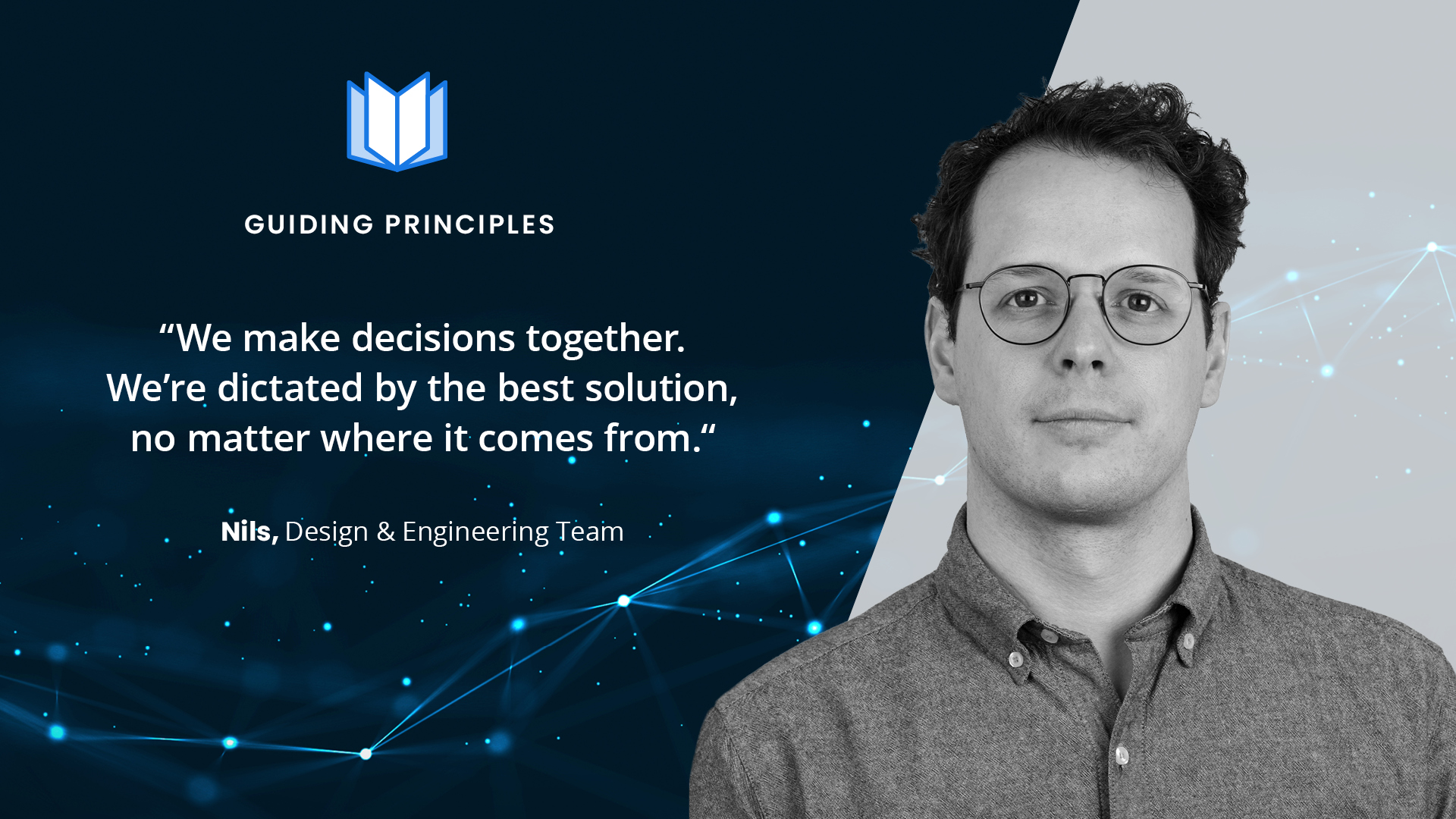 Antonia / People Team
"For me, 'together we build NavVis' means working in a family, in a community that owns and loves what they do. I contribute by scheduling coffee chats for everyone, lifting up collective value through knowledge-sharing, and overseeing the onboarding of every new spatialist that joins NavVis."
Melissa / Marketing Team
"Teawork begins by building trust which enables us to work towards a common goal and realize the company vision. When we all move forward together, the success of the company takes care of itself. Every team member plays their part to secure the bottom line of the company.
I joined the Marketing Department at NavVis at the peak of the pandemic, I have yet to meet most of my colleagues as we continue to work remotely. Nonetheless, the daily calls where we collaborate and the culture of vulnerability where we can openly share our honest, constructive feedback, the recognition and celebration of each milestone and being mindful of each other's time reflects heavily on the company's guiding principle that indeed 'Together we build NavVis.'"
Noah / Sales Team
"There are no egos at NavVis. We understand that our success as a company is built on a foundation of collaborative efforts and open ears from the top down. I think of the 'servant leadership' philosophy -- meaning our 'higher ups' lead by giving and lead by example.
As a recent hire and a junior employee, I've been contributing insights to the NavVis onboarding process. It would be a disservice to the collaborative principle to hold back my thoughts and ideas that could be valuable to the betterment of our company."
Would you like to develop your career in a flexible, dynamic, inspiring work environment? Check out our open positions.