Launching at BIMWorld Paris, NavVis is pleased to welcome Positics and Geomesure to the NavVis Reseller Network in Europe.
NavVis, an innovator in mobile mapping and reality capture, today announces the launch of the NavVis Reseller Network in Europe. Two distributors of land survey equipment and 3D capture solutions, Positics and Geomesure, are the first official resellers to join the network, and will be addressing the market in France. Starting today, NavVis products and services will be immediately available from these resellers.
The benefits of becoming an official reseller of NavVis hardware and software is the ability to provide tailor-made support to customers in your local market, drawing on regional perspectives and insights to match the right products and services to the right project.
NavVis Chief Revenue Officer, Finn Boysen, said: "We're delighted to welcome Positics and Geomesure on board as the inaugural members of the NavVis Reseller Network in Europe. Customers in France will be well-served by the expertise and experience of these highly-respected companies, while also benefitting from the very best hardware and software solutions that NavVis has to offer."
Positics Chief Executive Officer, Stéphane Loeul, said: "It's an honor to join the NavVis Reseller Network in Europe. We're greatly impressed by the speed and accuracy of the NavVis VLX mobile mapping system, plus the high-quality point clouds and panoramas made accessible through NavVis IVION, and we can't wait to show it to our customers all over France. Working with NavVis allows us to offer a comprehensive range of capture solutions to our demanding customers ranging from industry, specialist capture services to land surveyors."
Geomesure Chief Executive Officer, Nicolas Cambronne, said: "In over three decades of operation, Geomesure has an unbeaten track record of offering innovative solutions to our customers. NavVis is at the forefront of the mobile mapping revolution with NavVis VLX and NavVis IVION, and we're excited to become an official reseller of these goods and services."
Attendees at BIMWorld Paris, opening today, will have an opportunity to get hands-on with NavVis VLX when visiting the Positics booth located at B24. This will be the very first time that NavVis VLX is presented at a live event in Europe since launching last summer.
Stay tuned for more partner announcements, as the NavVis Reseller Network signs up additional service providers to cover more markets in Europe.
Background information
About Positics
Positics brings together in one company all the technologies needed to capture, position and monitor your environment both indoors and outdoors. Based in Saint-Germain-En-Laye, in the Paris region, Positics specializes in equipment and integration of solutions for positioning, georeferencing, capture and monitoring of the environment in all its dimensions. Positics also offers consulting, support, training, on-site coaching, and rental of 3D capture equipment. For more information, visit www.positics.fr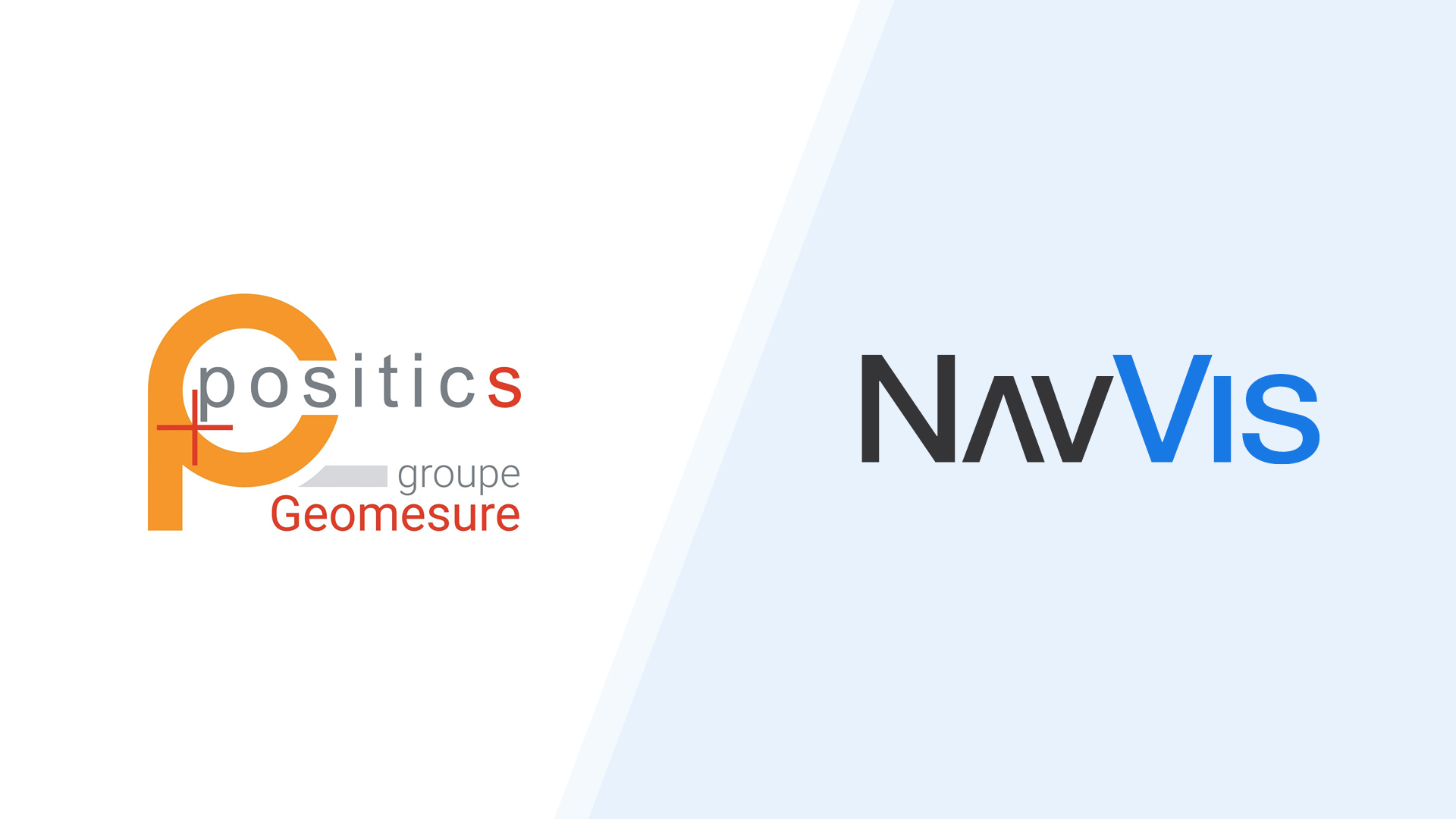 About Geomesure
For more than 30 years, Geomesure has offered efficient and innovative solutions integrating the most advanced technologies in positioning, georeferencing, capture and monitoring, including GNSS, total stations, space imagery and 3D scanners, as well as a range of powerful field and office softwares. With offices in Montpellier, Nantes and Bordeaux, Geomesure supports trades such as surveyors, topographers, design offices and administrations, but also public Works, energy and transport, architecture, archaeology, and more. To provide a personalized solution, Geomesure supports its customers throughout their activity with a set of associated services, such as consulting, training, technical support, rental, and after-sales maintenance. For more information, visit www.geomesure.fr