Global Head of People & Culture, Birgit Tenhofen, is passionate about deep tech, scaling businesses, and her pup, Loki. Read our interview with her for more.
People are at the heart of NavVis. We're much more than the innovative technology we've developed; we're a dynamic, culturally diverse, close-knit group working together to achieve remarkable things. That's why we launched the NavVis Employee Spotlight. We're showcasing to future candidates what life is like at NavVis, and the inspiring people with whom you could collaborate.
In this edition of our series, we spoke with Birgit Tenhofen, who recently took the helm of our People Team as the Global Head of People & Culture. Aside from joining the dog-lovers at NavVis, in her first two months here, she has already made an impact for the better. From introducing new tools to tighten our recruitment and internal culture to growing the People & Culture Team, Birgit is a trusted, experienced leader who has big plans for NavVis as we enter this next phase of growth.
Q: Tell us a little bit about your background and how you got to where you are today.
Personally, I am married and have two children and a dog, Loki (who will make an appearance in this article!) In addition, I spent several years in living other countries, such as France and China, but also Vietnam and the U.K. before returning to Germany, where I have been for a while now.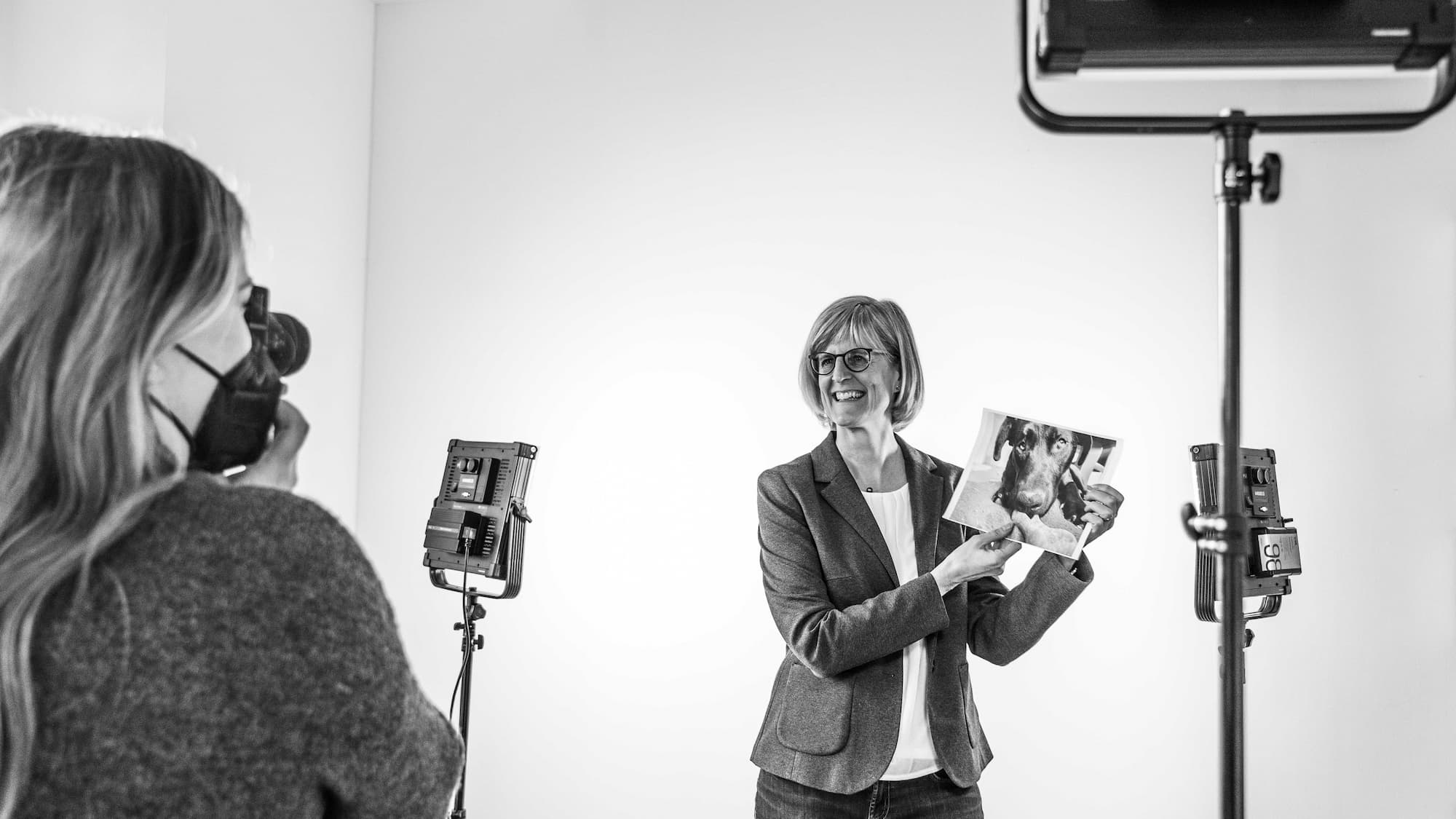 In terms of my professional background, I have a French-German double diploma in business and several years of experience in strategic management consulting and sales steering. My most recent experiences have been in leadership roles on People & Culture teams, which is what I am currently doing at NavVis.
I have worked in both multinational industry groups, as well as in small companies, and I love to combine all those experiences into my leadership roles.
"I enjoy taking end-to-end responsibility in smaller tech companies and am passionate about growing, scaling, and internationalizing tech startups."
Q: What attracted you to NavVis?
NavVis is a fast-growing deep tech startup with strong potential and international growth plans. So, I feel that I can really make a difference here by combining my profile and passion (which I mentioned above).
Additionally, during my in-depth exchanges in the hiring process with all MDs and with the People & Culture team, I got the impression that the way NavVis culture and values are defined, lived, and constantly worked on perfectly matches my view on those important topics.
Q: What is your opinion on the importance of a company's culture?
I believe that the culture of a company is the deciding factor for being able or not being able to attract and retain talent. Making sure we live and breathe an attractive, people-first company culture in everything we do makes us a place that the right people will want to be part of!
"Attracting the right talent is the way to build a great team and a prerequisite to building a successful business."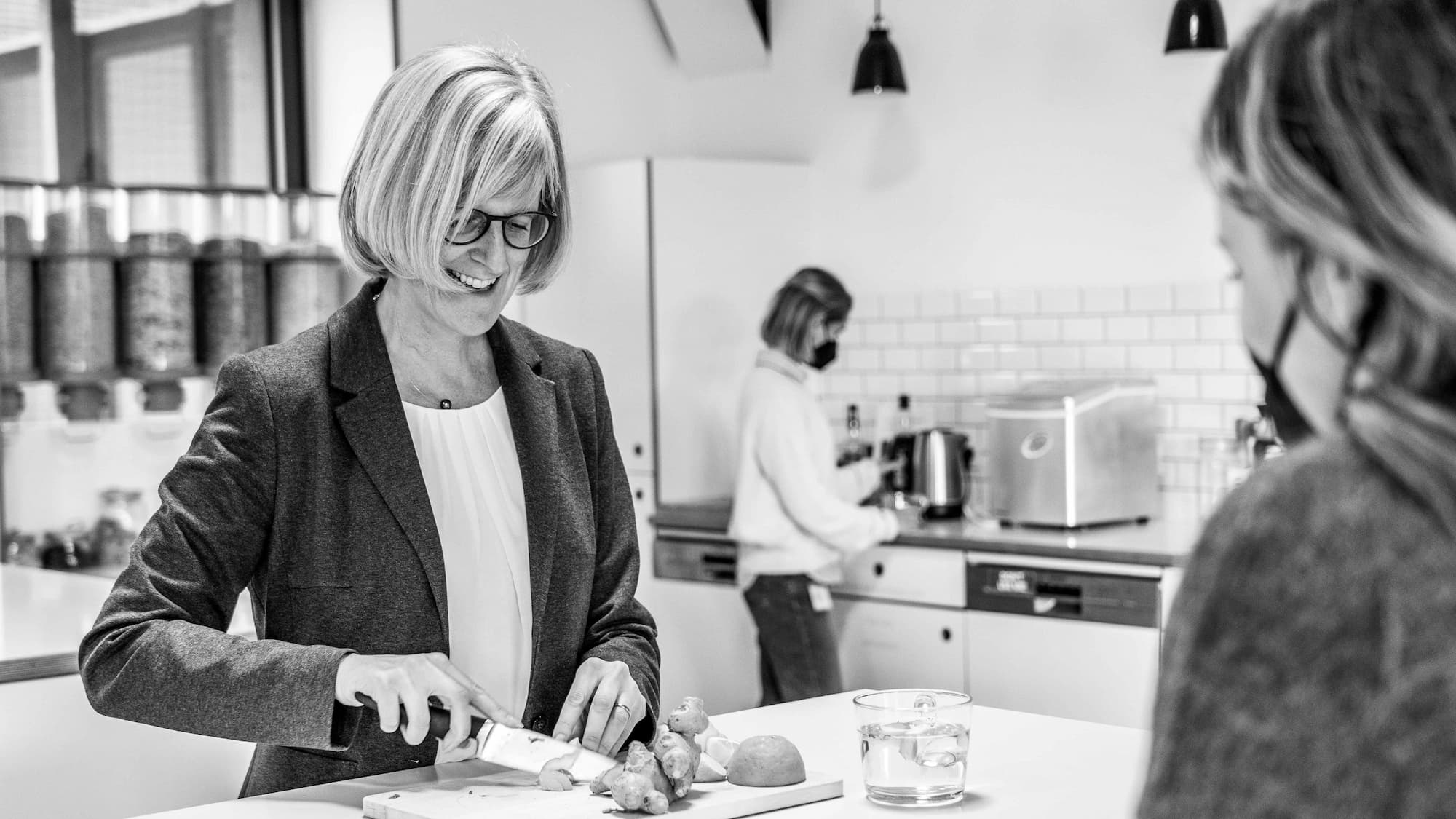 Q: What do you like about the company culture and values at NavVis?
Our company guiding principles all resonate with me – they're also a reason why I decided to join NavVis. I really like that we don't only have them written down somewhere, like many companies do, but we really live them every day and strive to continuously improve them.
My preferred guiding principle is "grow, yet stay grounded." This is so true and valuable for each of us and, at the same time, for NavVis as a company.
Also, the company is growing strongly and consistently, giving each of us our own set of growth opportunities. It is great to see how we embrace this as individuals and as an organization while remaining humble, always keeping in mind what we might not know and/or where we could still grow more.
Q: How do you keep yourself and your team motivated?
On our team, we have business-critical roles and responsibilities, and we know that we contribute to making NavVis both a great place to work and a successful business.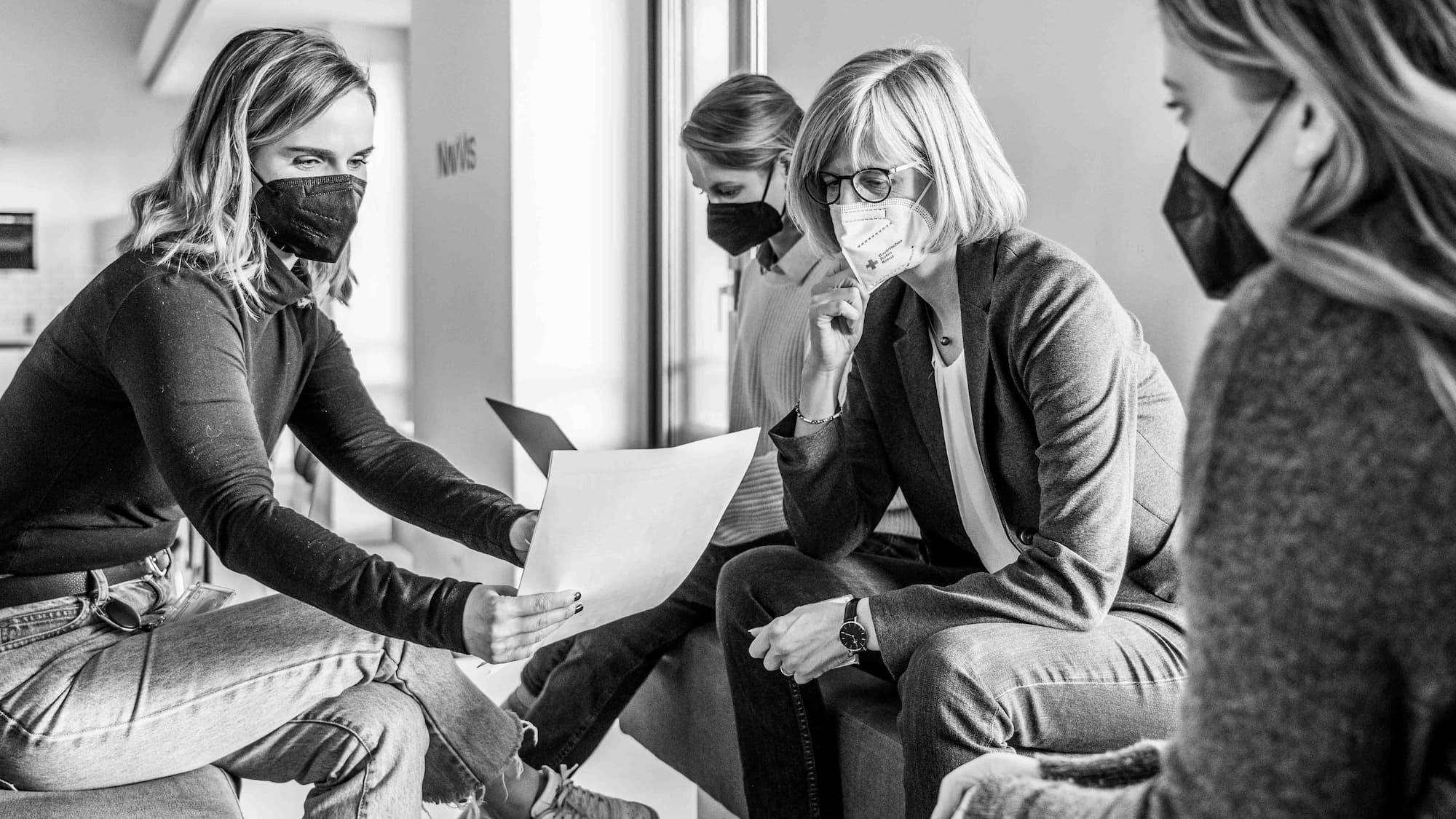 Every day, we also see that this view is shared by the entire NavVis team. It is very motivating to be part of a company where "people first" is really lived and to feel appreciated on a greater scale for what we bring to the company. We constantly feel heard and valued for our hard work, which is a great motivator for all of us.
Q: How do you feel you make an impact at NavVis?
Where to start!
As mentioned, topics that we take on as the People & Culture team contribute to overall company success and make a large impact every day. Through the processes and projects that we drive, in close cooperation with the whole NavVis team, we feel that we make a difference.
For me personally, I also see that I bring important know-how and relevant experience to NavVis that are important to successfully follow our planned growth and internationalization trajectory.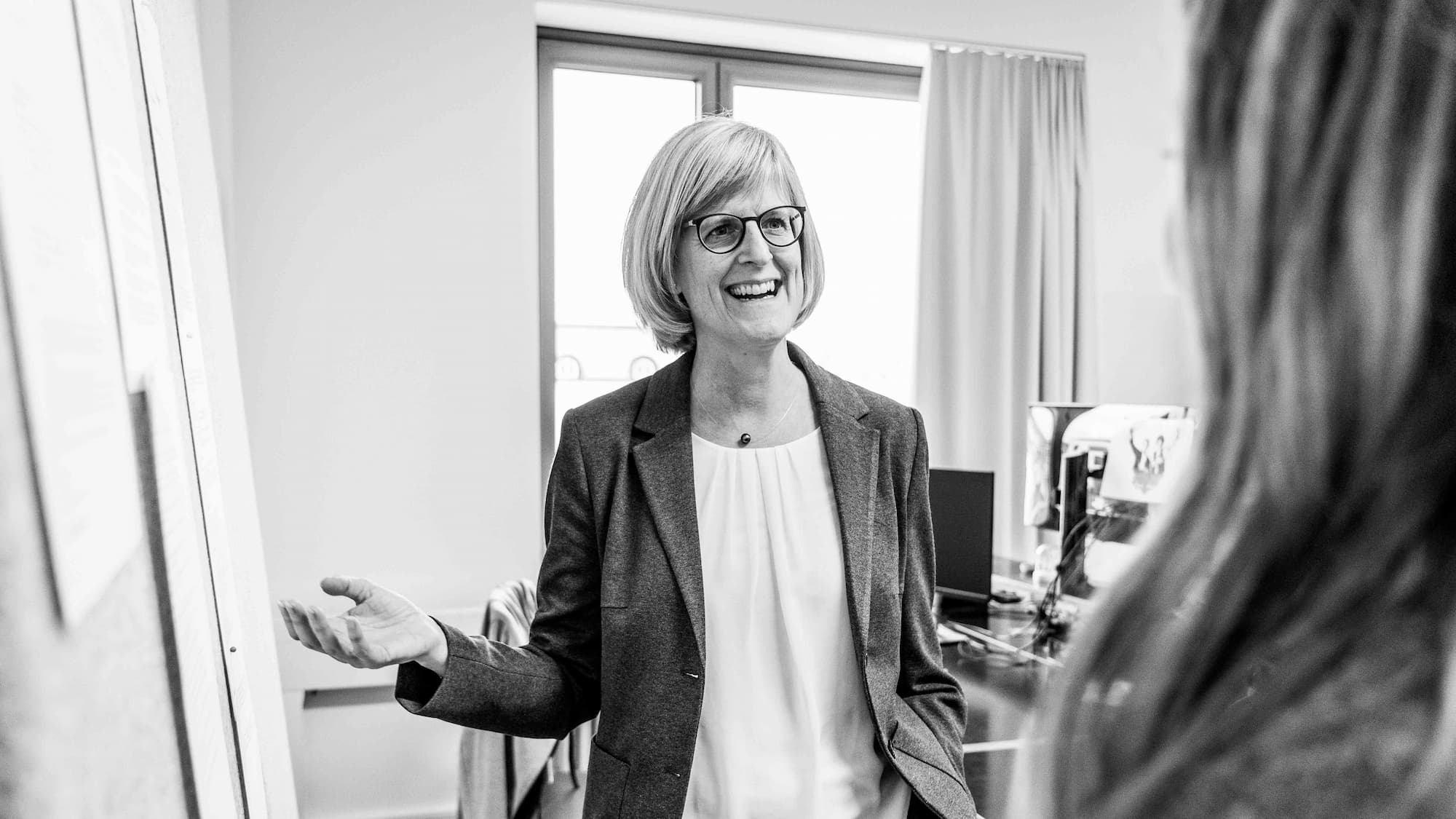 Q: What is something that might surprise us about you?
I am working part-time! I have been doing this successfully in senior leadership positions for nearly 18 years now, actually since my first child was born.
Still, it's especially surprising, because not all employers consider this feasible. However, it works when the "part-timer" and the employer want to make it work – which clearly NavVis, the People & Culture Team, and I, all do!
Q: Can you recommend a book that is a must-read for anyone reading this post?
I usually read a lot of books and articles, and often exchange ideas on many People & Culture topics. One read that really resonated with me is "Invisible Women: Data Bias in a World Designed for Men" by Caroline Criado Perez. It's a fact and data-based analysis of (often unintentional) discrimination against women, and I can recommend it!
Do you want to join Birgit in a flexible, dynamic, inspiring work environment? Check out our open positions, we are hiring across all departments!