Meet Walter-Jerome Walton, a Customer Success Working Student, and find out how he ended up in Germany and how he makes a difference at NavVis.
People are at the heart of NavVis. We're much more than the innovative technology we've developed; we're a dynamic, culturally diverse, close-knit group working together to achieve remarkable things. That's why we launched the NavVis Employee Spotlight. We're showcasing to future candidates what life is like at NavVis, and the inspiring people with whom you could collaborate.
In this edition of our series, we spoke with Walter-Jerome Walton, who joined NavVis over a year ago as a Working Student on our Customer Experience team. Walter-Jerome's background starts with surveying and geographic information systems in the civil engineering industry, which eventually brought him to Germany. He brings positive energy, fun, and technical expertise to the NavVis team.
Q: Tell us a little about your background and how you got to where you are today.
I grew up watching my dad work. He was a land surveyor, so you could say that I was born to do this. I followed in his footsteps and eventually went on to study Land Surveying and GIS as an undergraduate.
I've always been interested in land - how essential it is to our survival and to the environment but also how, as a finite resource, it must be protected. GIS only served to supercharge my interest in the area and the technology surrounding it. I was very interested in the fact that it could be adapted to any aspect of life.
I'm originally from Jamaica, but I ended up in Munich because I heard some very good things about the Technical University here and the technical aspects of the programs, so I decided to take on the challenge. Now, I'm working towards getting a master's degree in Land Management and Geospatial Sciences.
"I wanted to experience different cultures and meet people from different countries. I must say, my wish was fulfilled at NavVis – we have people from all over the world and it's been great to work in such a diverse mix."
Q: Tell us what you do at NavVis & what attracted you to NavVis.
I provide support to the NavVis team in multiple ways. Everyone has different skill sets, and I make sure to use mine to the fullest to help my colleagues. Primarily, I organize customer trainings, host, and sometimes moderate them. I'm also the guy behind the scenes, making sure everything turns out perfectly to deliver an unforgettable customer experience.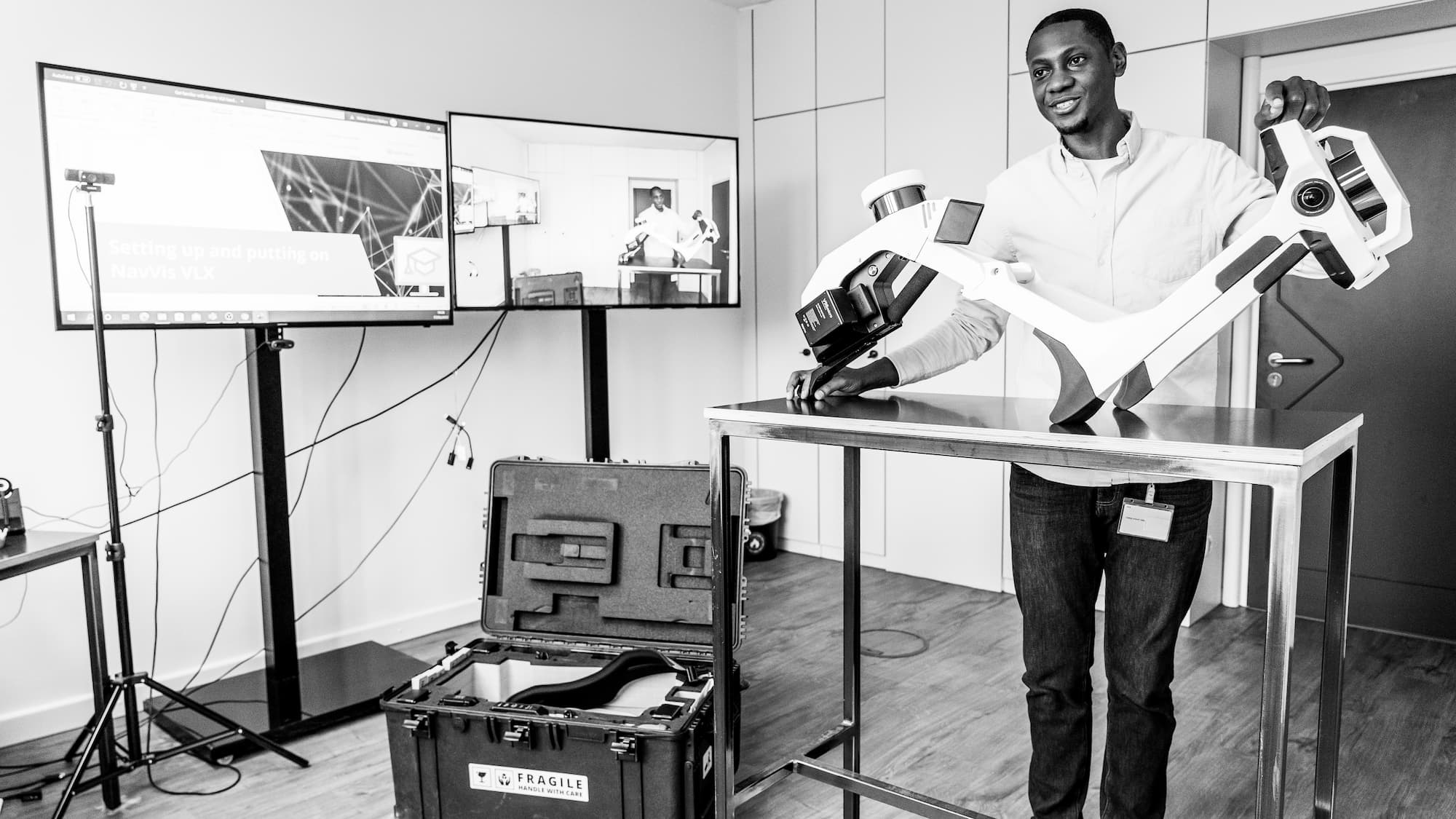 What initially attracted me to NavVis was the technology and how it has been applied to create such innovative tools. In Jamaica, laser scanners are an extremely rare thing to see, and it's unthinkable to imagine there's a company that created mobile devices that produce such high-quality data. It's also been great to be able to process all the data through an online cloud server.
But I have to say, the human side of NavVis also influenced my decision. It's a relaxed environment where you can set your own pace and really be who you are.
"Everyone is very approachable, and you can basically reach out to anyone and start a conversation."
Q: What's your team setup like?
We have a Customer Success Management team of 12 people that's a part of a larger Customer Experience team. Funnily enough, most of us joined during the pandemic and couldn't meet in person. However, we were still able to connect and communicate well, and recently, it's been a lot of fun meeting everyone in the office or at a beer garden.
My supervisor also allows us a lot of flexibility when it comes to our schedules, which is very helpful as I'm a student and not usually available during conventional hours.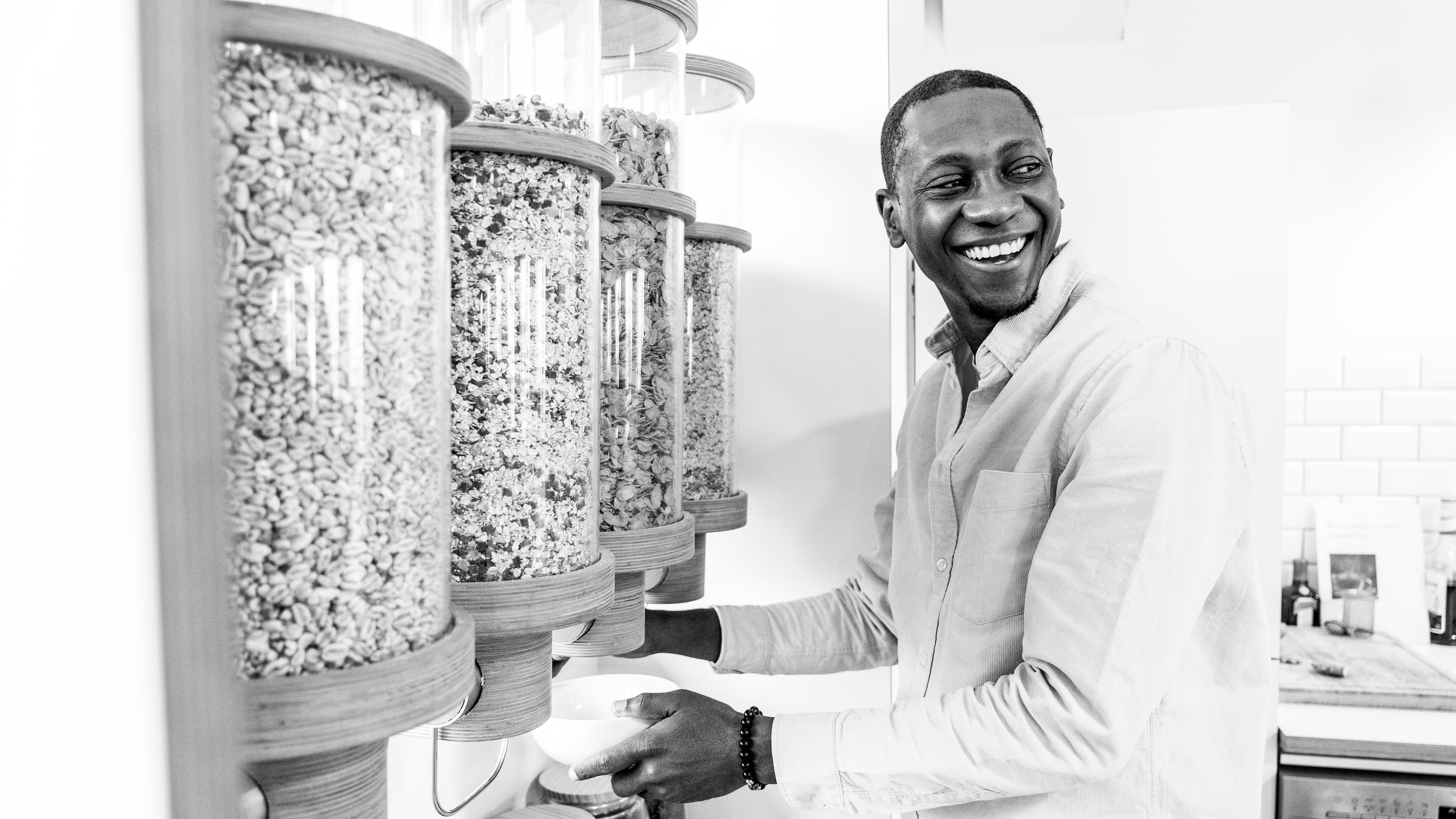 Q: What has your experience been like working in different countries?
I used to work for the government back in Jamaica, where everyone went to work buttoned up, the companies were rigid, and there was often micromanaging. At NavVis, the attire is more relaxed, and they allow much more flexibility.
Also, the fact that there are so many people from diverse backgrounds brings many different perspectives and opinions. I feel like everyone is valued here, and we can all give our two cents on any given topic and our voices will be heard.
Q: How does your background contribute to your daily work at NavVis?
I believe that if you understand something deeply, you'll be able to explain it to someone who knows nothing about it.
My background gives me the knowledge to easily understand the process carried out by the software to produce its results. This in turn allows me to provide valuable support to our customers in a way that is not overly technical and is easy to digest, while still conveying all the information they need to understand and solve their problems.

Q: In what ways does NavVis allow you to express yourself?
All opinions and feedback are freely given and received within my team, and within the company as a whole. I've been in many meetings where I felt that I could share my perspective and people listened and considered my suggestions, especially when it comes to training, as I have quite a bit of experience with that.
Additionally, working from the office in Munich has allowed me to meet people from many different teams whom I may not work with on a daily basis. I am able to learn about all kinds of people and backgrounds and share my culture with them as well.
Q: What do you like to do in your free time outside of work to unwind?
My immediate answer is composting, because I'm fascinated by the cycle of natural agriculture. However, since I no longer live in Jamaica, I would say that I unwind by watching sports games or movies. I also keep in touch with my friends often, whether they are here or back home.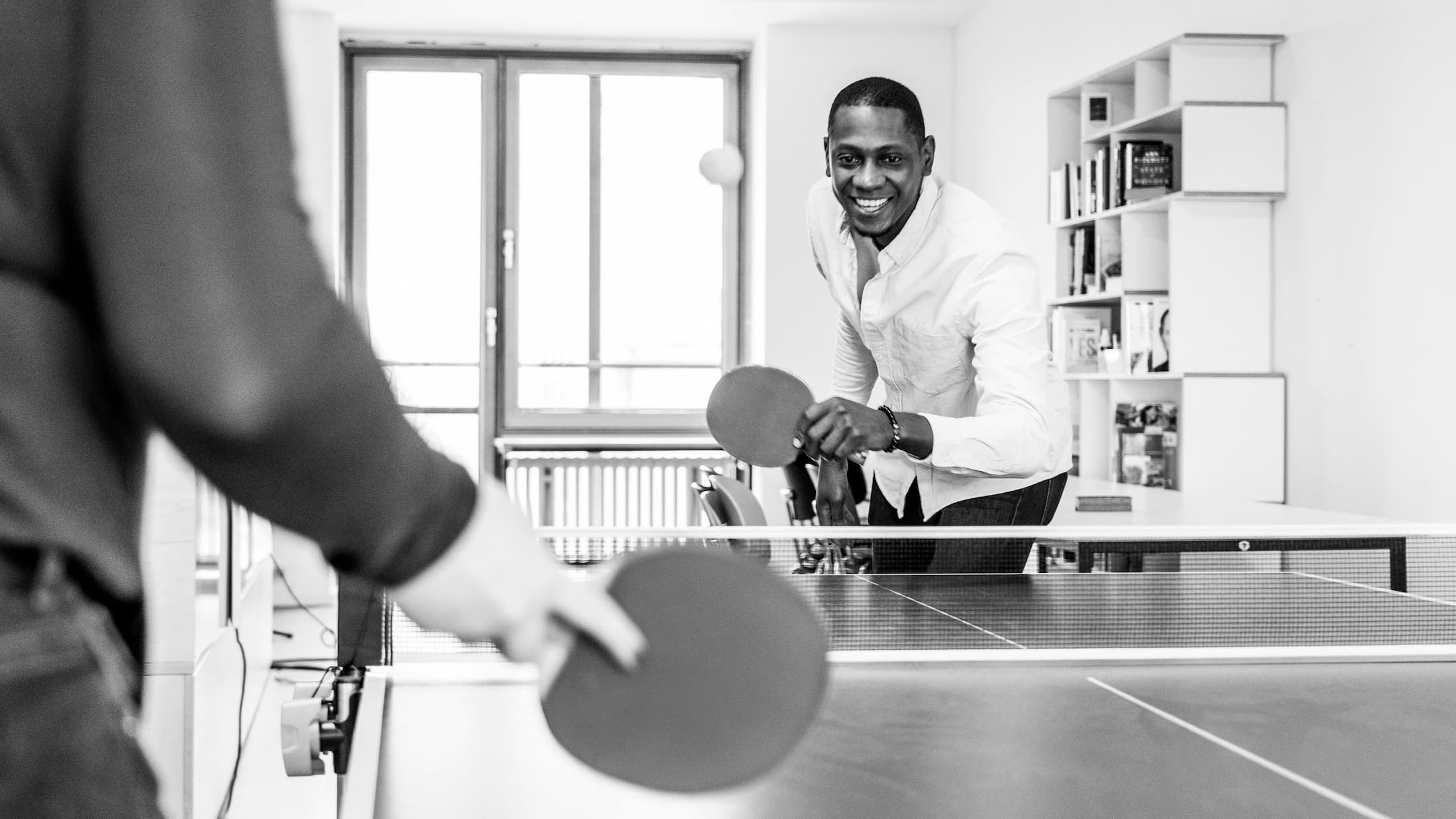 Do you want to join Walter-Jerome in a flexible, dynamic, inspiring work environment? Check out our open positions, we are hiring across all departments!