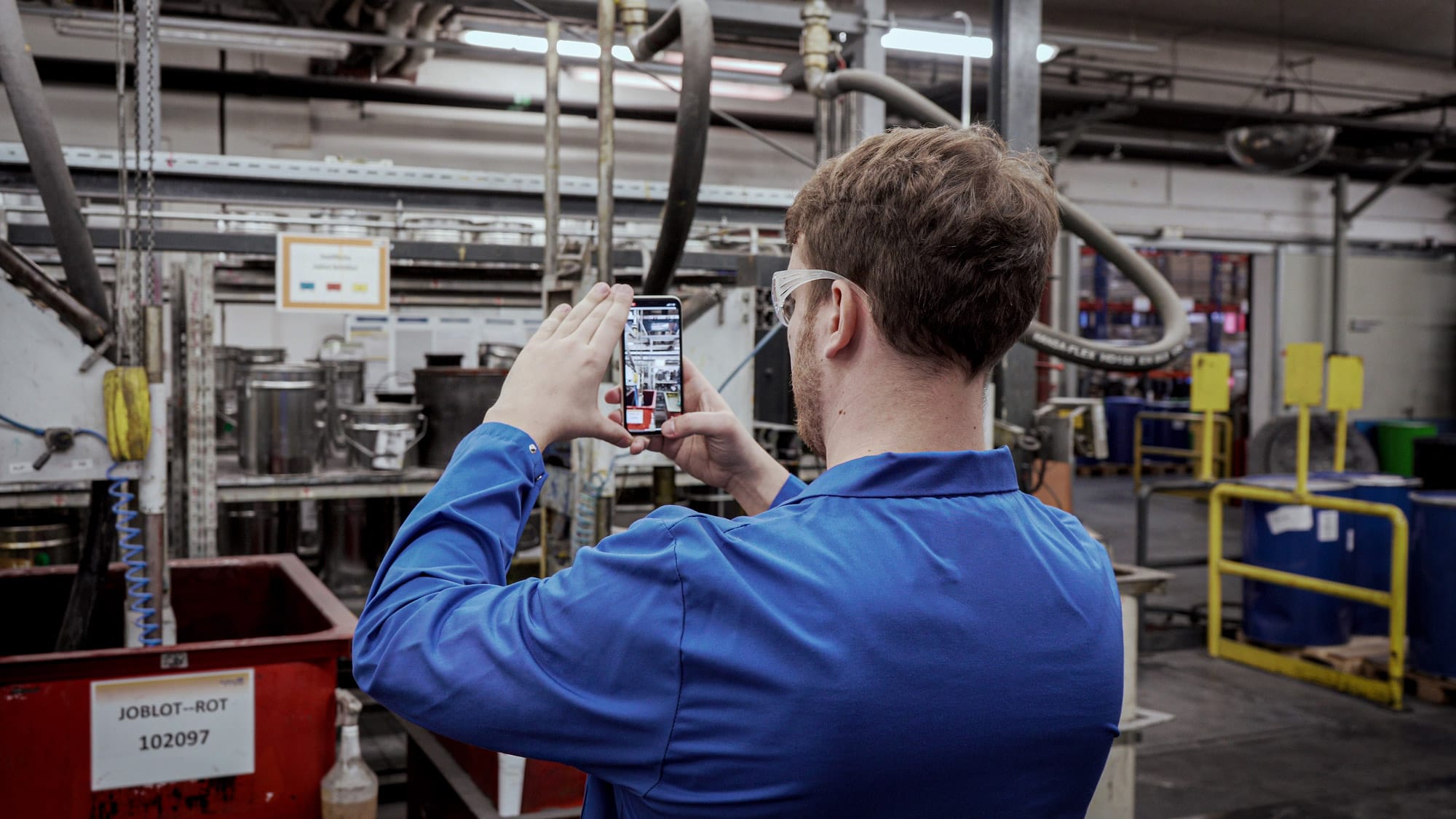 NavVis IVION Go
Digital twins for lean management
An app for iOS and Android devices that connects the shop floor with the digital world. Powered by industry-leading AR positioning technology, NavVis IVION Go enables operations and maintenance managers to sync up information and tasks with their physical context and location.
Why NavVis IVION Go?
Many shop floor processes are still paper-based, inefficient, and difficult to measure. With NavVis IVION Go, you can log observations, issues and best practices on your daily inspection, then share, discuss and track progress with your colleagues.
Increase team productivity during 5S and Gemba walks with contextual digital notations

Easy to use workflow for collecting improvement ideas

Reduce maintenance downtime by sharing precise location of defects and surrounding assets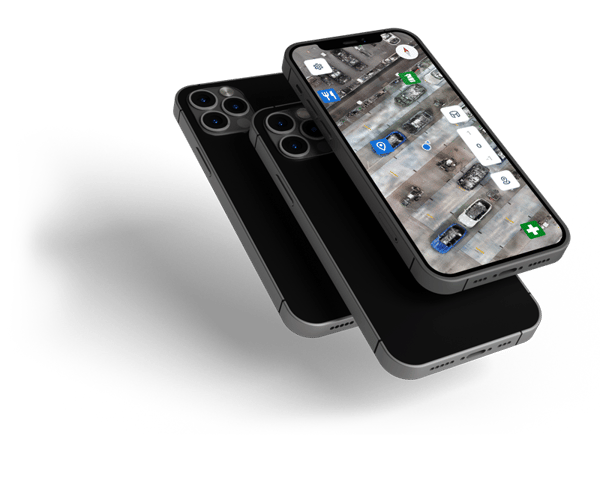 See NavVis IVION Go in action
A complete digital factory solution
Professionals in global supply chain, engineering and operations can now digitalize their facilities with unprecedented speed and accuracy. Make decisions with confidence using reliable, detailed visualizations of your factories and production assets.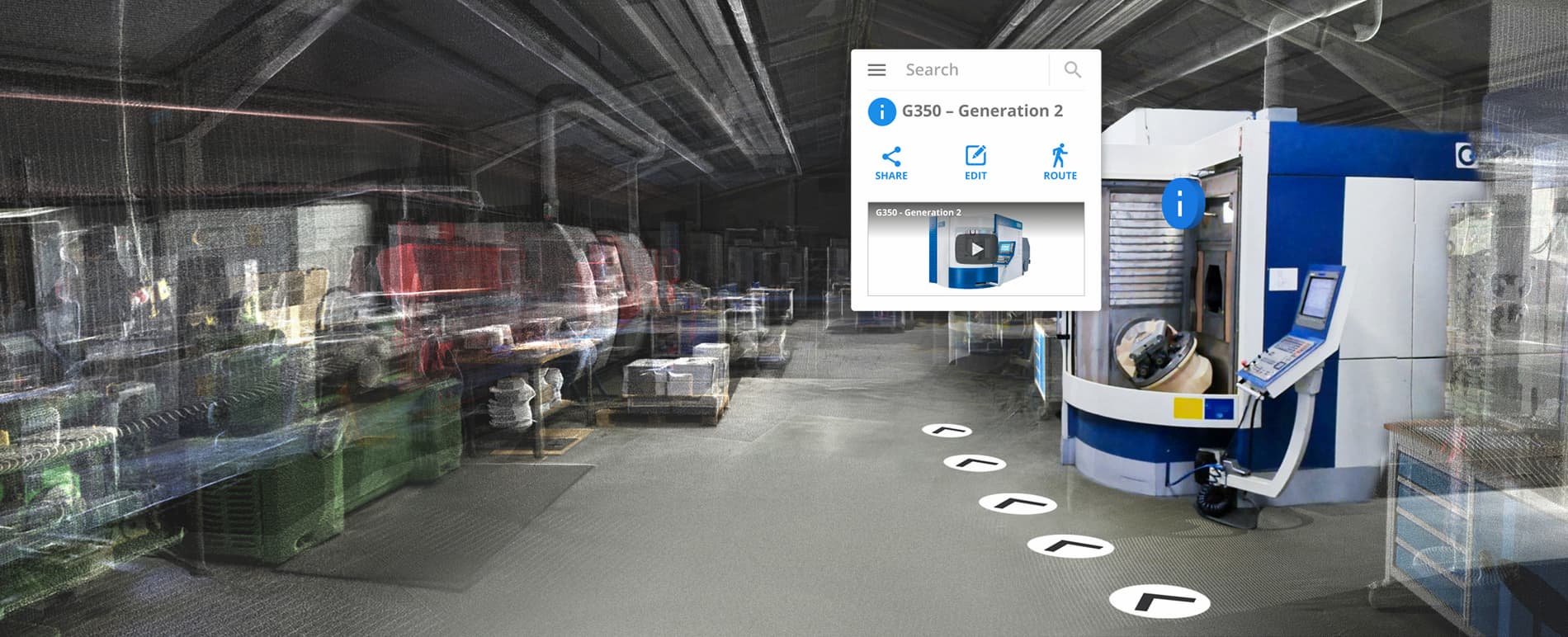 Positioning and tracking
With industry-leading AR positioning technology, NavVis IVION Go enables users to find their location within the digital twin using only their mobile device.
Points of interest
Geotagged points of interest (POIs) enable access to in-context digital information inside your factory, so you don't have to manually search through handbooks, dashboards, or other documentation.
Location aware content
Share content about your location inside the factory with your colleagues. Minimize the time needed to communicate the location of issues and defects.
Map view
Access digitally-stored information within the context of your location inside the factory, and switch between 3D panoramas and 2D floorplan views.


Scalable
S
calable to entire factories or any other large industrial environment.
Software based
With only an Android or iOS device, NavVis IVION Go leverages the power of digital twin scan data with unique AR positioning technology to orientate users. You won't need special infrastructure or hardware to use the app.
NavVis IVION Enterprise
Now factory planners and engineering departments can better understand, collaborate and make the right decisions, based on actual site conditions they can trust. Empower key stakeholders to explore best practice scenarios, remotely engage suppliers, and reduce time to market.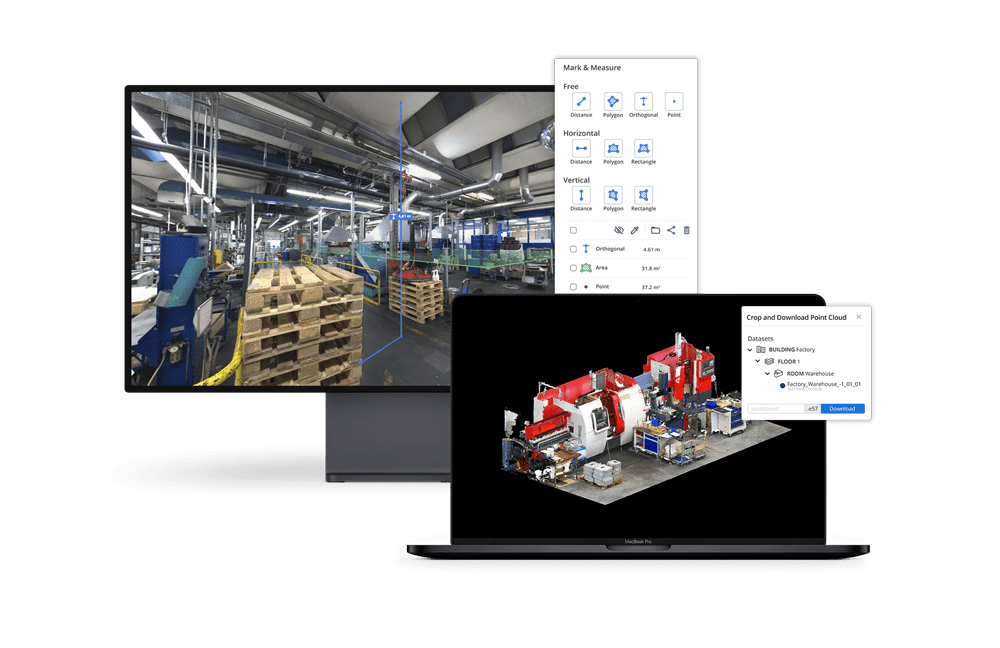 NavVis IVION Go resources