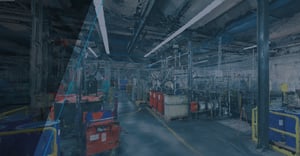 NavVis + Allianz: How to remotely manage risk in your global factories
NavVis and Allianz are bringing together the NavVis Digital Factory Solution and its global, on-demand factory digitization service with Allianz risk management expertise and tools. This gives decision makers a completely new way of managing risks in their factories – whether they're around the corner or thousands of kilometers away.
Key takeaways:
In this special webinar, you'll learn more about the following topics:
The types of risk management decisions factory operators face in the context of the COVID-19 pandemic;
An overview of how the combination of NavVis Digital Factory Solution and Allianz capabilities can help take these decisions and can also help digitize corporate insurance processes more broadly;
A practical demonstration of the Allianz virtual Factory (AvF) solution.