Up your geospatial game
SCAN MORE
Discover the new NavVis VLX 3 and NavVis IVION, the ultimate reality capture solution for your business
Here's what our customers say
"For surveying complex building structures, mobile laser scanning is perfect. Without NavVis VLX, documenting this building would have been much more expensive and tedious, if not completely impossible."
"Even though the team snapped the data to every control point they could, they finished the capture of the 44.7 hectare area in only 2 days. Compare that to the 40 they budgeted for traditional survey.."
"For a 20 million gallon tank, that's probably half a million square feet of surface area. Each tank could have taken a team of 6 people up to three weeks. Using NavVis VLX and manual methods, a team of two could be in and out of a tank in only four days"
The benefits of a hybrid workflow, according to our customers
A hybrid workflow approach to laser scanning generates high-quality data with speed. A growing number of leading professionals now use hybrid workflows. They bring TLS, mobile scanners, and/or drones into the field, and then use each one for the job it does best. Then, with the use of survey control, they combine these data sets into a single point cloud for their customers.
More from our customers
What about speed and accuracy?
"A big improvement for us is going from 1 hour and 45 minutes to 15 minutes in the field."
"The NavVis VLX for us was a natural choice. It's fast. It gets a tiny enough level of accuracy for our use case."
"When you've scanned 24 sites, in next to no time with a NavVis VLX, you're thinking....'why was that so quick?'......then you process in the cloud and realize in the past you would have grown a new beard, had a few kids, and endured many England games that went to extra time and penalties at the same time! I love this bit of kit!"
"NavVis VLX is a device with the ability to capture data very quickly. What that means, is that I can be on-site for less time, which is less in travel costs."
"Terrestrial laser scanners were too slow to set up for scanning at volume, while handheld laser scanners didn't have the required level of accuracy. But then we got hands our hands on NavVis VLX. It is absolutely the best tool for the job, providing the right balance between accuracy, speed, and scale."
"With NavVis 3D laser scanning technology, we were able to support the project team with reliable data of the investment site [...] 20,000 m2 were scanned in one day."
"We've done a comparison, scanning with a static scanner and with NavVis VLX. The difference was under one centimeter, which is really great. It's huge for us."
"Mobile mapping has been on our radar for quite a while, and we tested a few systems over the years, but it didn't achieve the accuracy mark that we need at Terra Measurement Ltd. We looked at NavVis VLX and did some careful testing over a number of months, and NavVis has helped us with that and we proved its accuracy. So at that point, we were able to buy one."
"I think the technology of NavVis VLX is fantastic, honestly. I mean, the speed that we get out of it, the accuracy, the detail, and the data, the completeness of the data, that's really where it shines."
"Oh, it's the speed. The speed of being in the field, being able to work with project partners that like the fact that I only need to be there for eight hours for a 300,000 square foot site. It's not disrupting anything. With NavVis I'm getting really good, clean point clouds."
"We're actually very, very impressed with the NavVis system because the data density is impressive. The imagery is impressive. It's actually what sold us on because we love looking at lidar data."
"I can turn data around to my customers faster. We're able to do a lot of things faster than with a traditional terrestrial-style scanner."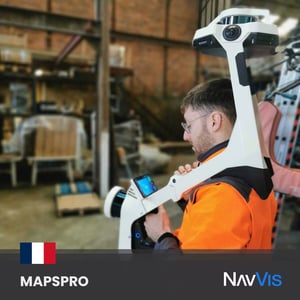 TOUCH
Teams like MAPSPRO are always looking for the best solutions to deliver top-notch results to their clients. However, some environments are more challenging to work in than others. With NavVis VLX, the team efficiently captures and processes every single detail, delivering high-quality point clouds without much interruption to operations or other setbacks.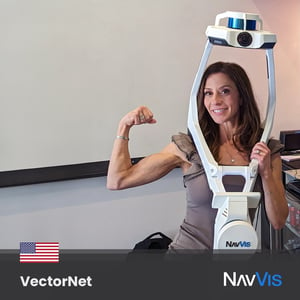 TOUCH
The VectorNet3D team in the USA pushes the boundaries of laser scanning, and leading the charge is the one and only Angela Somerville, a true expert in harnessing the full potential of our NavVis VLX, particularly in the construction industry. Her team got to Innovate with NavVis, and the results transformed their workflows.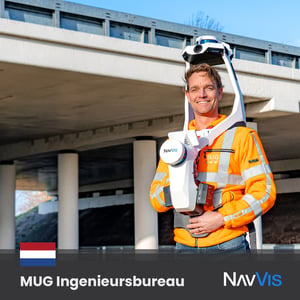 TOUCH
The crew at MUG Ingenieursbureau is happy to be a part of our global movement. Easy, fast, and efficient data capture is now possible with our tech, and their team couldn't be more satisfied by the results. Roads, rail, cables, pipes, and more are now digitally deliverable in various formats - the possibilities are endless when you Innovate with NavVis.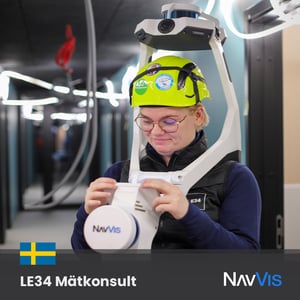 TOUCH
Surveyors from all around the globe, just like LE34 MÄTKONSULT, take initiative to provide next-level results to their clients - by using NavVis VLX. With our laser scanning tool, your data can be more accurate, and even in challenging environments, it enables the capture of data at unprecedented speed thanks to its wearability and technology.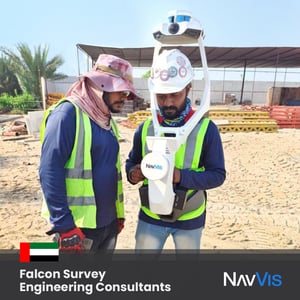 TOUCH
The Falcon Survey Engineering Consultants team wanted to use NavVis VLX to improve their workflows. They quickly realized that, by using our mobile mapping tool, they can now achieve more accurate results, reduce project errors, lessen their time on site, and even save money!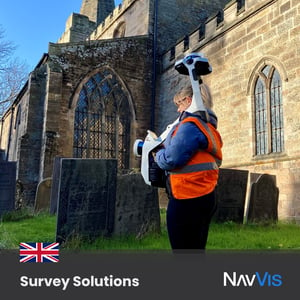 TOUCH
SURVEY SOLUTIONS quickly learned how valuable mobile mapping is for their workflows for survey and inspection purposes. NavVis VLX can tackle anything from complex indoor spaces with challenging lighting conditions to outdoor environments and construction sites.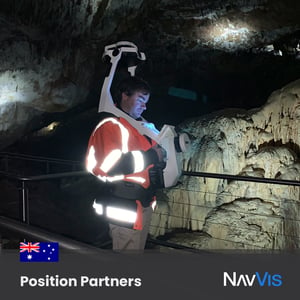 TOUCH
Matthew Jones from Position Partners as he puts our NavVis VLX to the test in some underground, low-light conditions. Our #LaserScanning device can help you deliver results with survey-grade accuracy even in these challenging environments.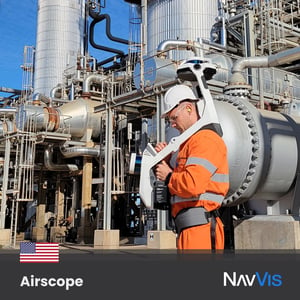 TOUCH
To tackle complex buildings, construction sites & more, the Airscope team chose to Innovate with NavVis. Our unique SLAM algorithms have been specifically developed to overcome the challenges of capturing high-quality point clouds with a mobile system - helping this team (and more all around the world) deliver accurate results!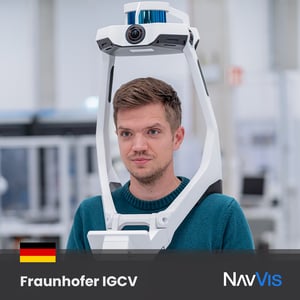 TOUCH
The Fraunhofer IGCV crew has cracked the code - work smarter, not harder! Our mobile mapping tool provides reliability, accuracy, and agility, making things easier when and where it's needed. Reduce costs and enhance your workflows, using the right tool for the job.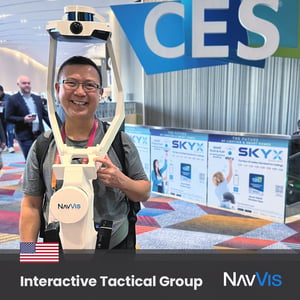 TOUCH
Michael Quan, founder of Interactive Tactical Group, was spotted cheerfully using his NavVis VLX while sharing the benefits of our laser scanning technology. Our wearable mobile mapping device offers accuracy, efficiency, and speed to those who want to positively transform their workflows!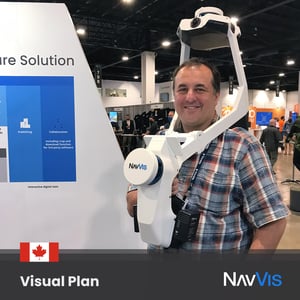 TOUCH
Our friend Kelly Watt from Visual Plan Reality Capture & Digital Twins Solutions knows it! His team was delighted to add NavVis VLX to their toolbox, and they can now tackle anything from complex indoor spaces with challenging light conditions to outdoor environments and construction sites - with time to spare!
TOUCH
Check out Tiaan Hattingh from Wyreframe wearing NavVis VLX - his smile says it all! Our mobile mapping tool is accurate and convenient, allowing you to capture high-quality point clouds in less time on the field.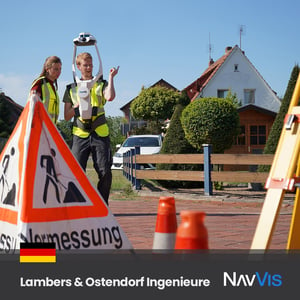 TOUCH
Surveying professionals André Frerichs and Miriam Krusch decided the way to offer their best services to clients is with NavVis VLX. Our mobile mapping tool helped them achieve precise, cost-effective, and time-efficient results in their projects. What a team!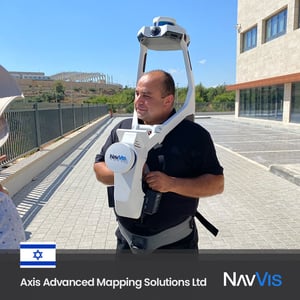 TOUCH
The laser scanning market in Israel is changing rapidly, and the expert engineers at Axis GPS & Advanced mapping solutions decided to Innovate with NavVis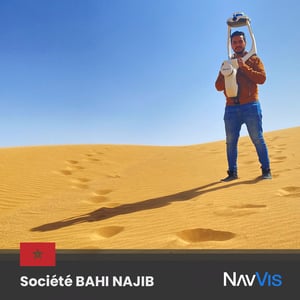 TOUCH
We love to see all the places our technology goes to Innovate with NavVis! Thanks to our friends from Société BAHI NAJIB for sharing this amazing photo from the Morrocan desert with NavVis VLX.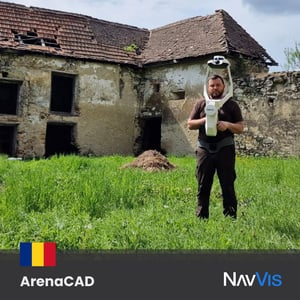 TOUCH
Our friend Andrei Oros from ArenaCAD in Romania chose to Innovate with NavVis and use NavVis VLX. It provides accurate data and high-quality point clouds and fits perfectly into scanning workflows.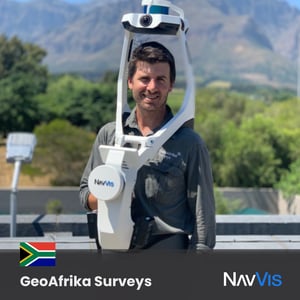 TOUCH
Terrence Elliott from GeoAfrika Surveys captures the true essence of what it means to Innovate with NavVis. As the first adopter of NavVis VLX in South Africa, we couldn't be more excited to see what you can accomplish with our next-generation mobile mapping technology!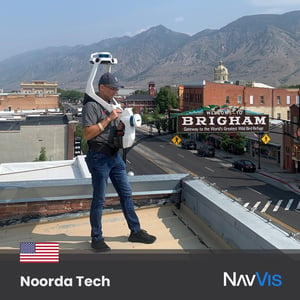 TOUCH
This is what Ty Phifer, COO of Noorda Tech, recommended. They often use NavVis VLX to create architectural existing condition models because of its accuracy level, wearability, and velocity - making their job easier!