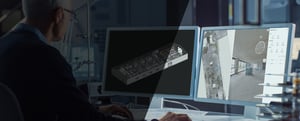 COMING SOON:
NavVis & Autodesk Construction Cloud
Seamless integration for enhanced project efficiency
A new era of integrated construction project management
Explore new horizons of construction project management with NavVis's groundbreaking integration with Autodesk Construction Cloud. Streamline your workflows, enhance collaboration, and drive project success.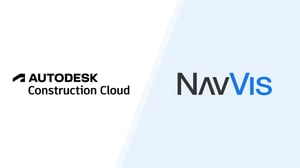 Connect your NavVis IVION instance with your Autodesk Construction Cloud (ACC) project and establish a secure cloud-to-cloud connection in just a few clicks.
Select a Point of Interest (POI) in NavVis IVION to be synced with issues in your ACC project and adjust the information as needed. Once in ACC, you can allocate responsible personnel and set deadlines to resolve issues.
Involve and inform your team in ACC seamlessly with real-time information from your NavVis IVION POIs. Share detailed, up-to-date insights for simplified workflows and better decision-making.
Benefits
Simplified project workflows
Enhanced data accuracy and consistency
Real-time insights for better decision-making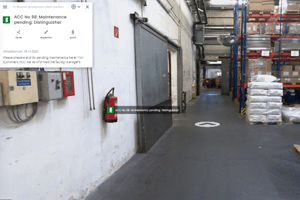 "Autodesk Construction Cloud is widely recognized as a global leader in construction management software. This collaboration signifies a significant step forward for us. By combining the capabilities of NavVis IVION and Autodesk Construction Cloud, users can seamlessly access top-tier point clouds and panoramic images alongside key project information to enhance decision making, especially on complex construction projects."
"Effective communication between project stakeholders is critical for maintaining construction schedules and budgets. Integrating Autodesk Build's robust Issue management workflows with NavVis IVION enhances coordination and transparency between stakeholders, allowing them to resolve problems before they compound and grow."
Take NavVis IVION Core for a test drive and see how digital buildings in your browser can benefit your business.