The connection of NavVis solutions and the 3DEXPERIENCE platform can bring all benefits associated with a Digital Factory Twin, including more efficient processes and operational excellence.
The manufacturing industry has already seen several interpretations of the "Digital Twin" concept. And with new technologies regularly emerging, it's a dynamic concept that will continue to evolve and grow over time.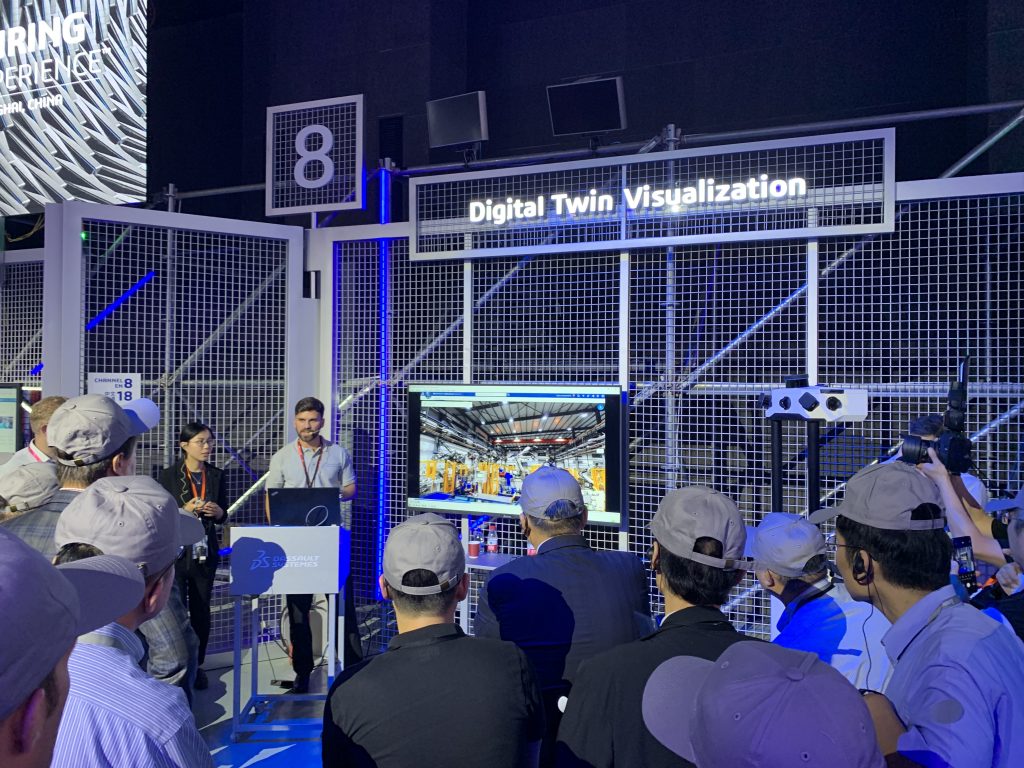 At its very core, however, the Digital Twin will always require a virtual representation of physical assets involved in the production process. And it is the factory shop floor that holds the most valuable assets of industrial production – now and in the years ahead.
That's why DELMIA and NavVis, a global leader of indoor spatial intelligence technology headquartered in Munich, Germany, have embarked on a groundbreaking collaboration. Together, we're creating the most comprehensive virtual representation of large-scale production environments, integrated into the powerful 3DEXPERIENCE platform. We call it the Digital Factory Twin.
But what does this mean, and why is it so beneficial to connect reality capturing data to the 3DEXPERIENCE platform and its workflows for Digital Manufacturing? How does this create value for manufacturing customers? Let's go through it step by step.
What is a Digital Factory Twin?
The first stage is data acquisition. With cutting-edge mapping technology, NavVis can capture 3D data of whole factories in hours instead of weeks and make this rich data of assembly lines, machines, and building infrastructure easily accessible via NavVis IndoorViewer software. Other data sources like a drone or terrestrial scan data can also be added to create a single comprehensive model of the factory.

While such data has existed for years, it is the up-to-dateness and accessibility that makes all the difference today. Operating a Digital Factory Twin now means that all departments have an intuitive tool at hand to access this data. By combining the simplicity of a map app with the accuracy of a surveying tool, all stakeholders can leverage the latest 3D data and collaborate based on the most accurate information source – reality!
Let's take a look at how this can be applied:
A digital factory twin for operational excellence – having a virtual house key for your global factories at any time already makes life a lot easier for Production and Assembly Planners in large organizations. A quick validation in the virtual environment can improve planning tasks, and teams can collaborate based on as-built data. When this virtual environment is put together with data from APRISO, however, an entirely new dimension of leveraging operational data is enabled. Every asset or process information can be related to its precise location in a global factory network, and spatial context enriches every data point. Equipped with this combination, employees can literally do a "Virtual Gemba Walk" from anywhere in the world on the shop floor of interest.

Accurate point clouds for precise factory planning and simulation – by seamlessly uploading large-scale and accurate point cloud data to the 3DEXPERIENCE platform, customers can increase the quality of their planning and simulation processes and significantly accelerate assembly planning and relocation projects. Essential details like the position of pillars or the width of hallways, for example, can be used for the plant layout design process and reduce friction and costly mistakes in the planning process . Today, it would be too expensive and time-consuming to model this level-of-detail. Process and flow simulations are immediately validated in the real environment, as opposed to time-consuming and costly tests after implementation on site.
How does it create value for customers?
Significant improvements in reality-capture technology enable manufacturing companies to increase the usage of such applications. The better these applications are integrated or operated from a single platform, the easier they will be leveraged for process optimization, leading to greater value creation.
The connection of NavVis solutions and the 3DEXPERIENCE platform can help to reap all benefits that are associated with operating a Digital Factory Twin, eventually leading to more efficient processes and operational excellence.
Here are a few of the top value drivers for manufacturing companies:
Reduce the travel cost of high-value employees

Accelerate the ramp-up of initial production for new product introduction

Ensure efficient relocation of existing machinery and whole assembly lines

Reduce planning mistakes and foster operational excellence.
(This article originally appeared on The Delmia Blog, content reprinted with permission.)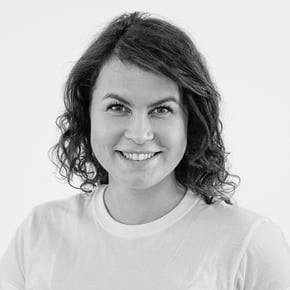 Oleksandra Tsyganok
Oleksandra is Product Manager for NavVis IVION. She is the voice for NavVis customers within the company, representing their needs and pain points, and is always striving for best product-market-fit with NavVIs IVION Core and NavVis IVION Enterprise. She believes that through digitalization we can make the world a better place.